Filtered By: Topstories
News
Photos of missing boys highlight painful search for quake victims in Turkey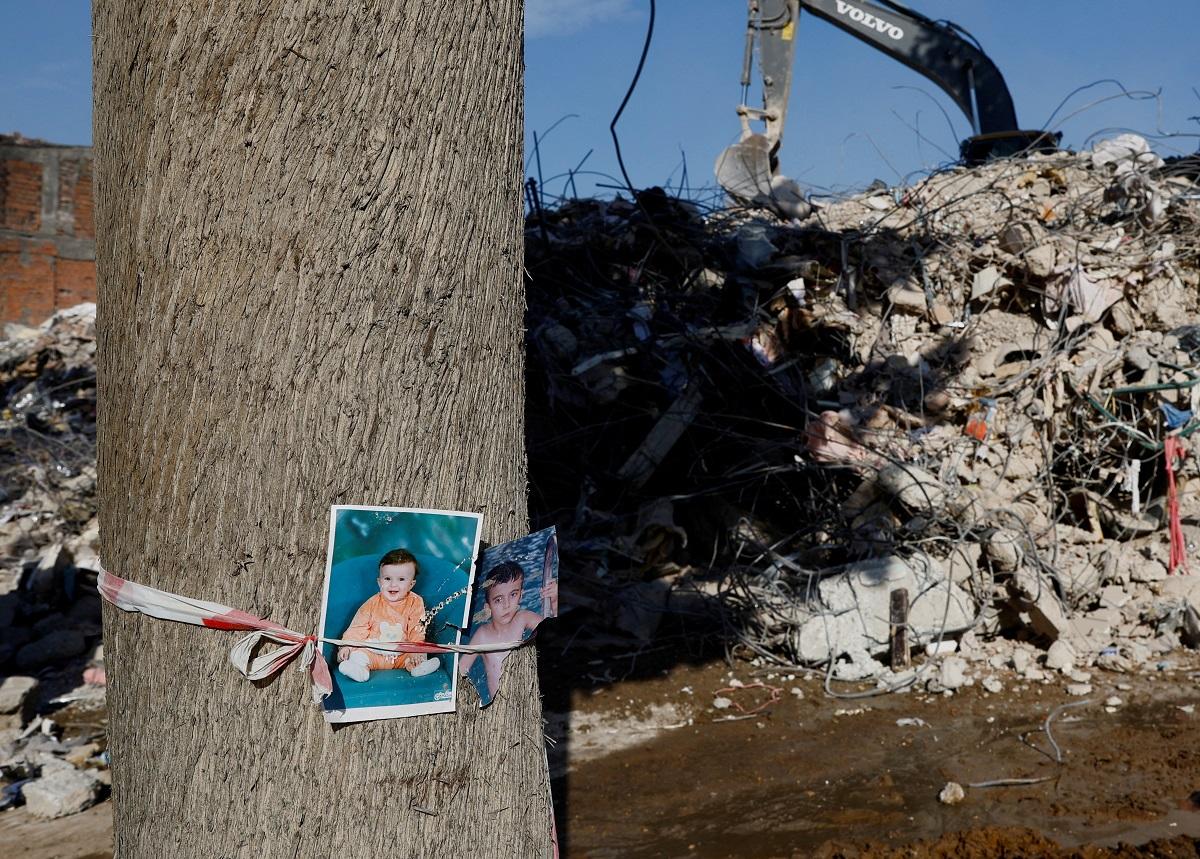 KAHRAMANMARAS, Turkey — No one knows what has become of the two boys whose photos are tied to a tree close to the block of flats where they lived in the earthquake-hit Turkish city of Kahramanmaras.
In one, a baby boy in an orange onesie smiles out from a turquoise armchair, in the other an older boy climbs into a swimming pool, looking proudly into the camera.
"Their parents are deceased," said earthquake survivor Bayram Nacar, who stood waiting with other local men wearing masks as an excavator cleared a huge pile of shattered concrete and twisted metal rods behind the tree.
He said the bodies of the boys' parents were still under the rubble. "The father was called Atilla Sariyildiz. His body is yet to be found. We are hoping to find the parents after the excavators remove the debris."
There are ten bodies under the rubble, he believes. He does not know if the boys are among them.
The combined death toll in Turkey and Syria of last week's earthquake has climbed to more than 41,000, with millions now in need of humanitarian aid after being left homeless in near-freezing winter temperatures.
Drone footage of Kahramanmaras, close to the epicenter of the quake, shows the devastation it caused, leveling buildings and forcing families to seek shelter in tents erected in the city's stadium.
In the emergency camp, children play between the tents dotted across the field and the running track and a huge line assembles for food.
"We are hoping to go back to our homes. It was a disastrous earthquake and people are in immense pain. Survivors are still scared but despite everything, we stand strong," said Ali Cevik, a local man now living in a tent.
In another tent, 28-year-old Hatice Kavakdali clutched a grey teddy bear.
"I can't put the experience we had into words. It was so terrifying and I am still feeling the pain of that," she said. "I lost consciousness after the quake and I am still recovering. I couldn't remember my family or how we got out of the house." — Reuters