Filtered By: Topstories
News
International help rolls in to fight persistent Canadian wildfires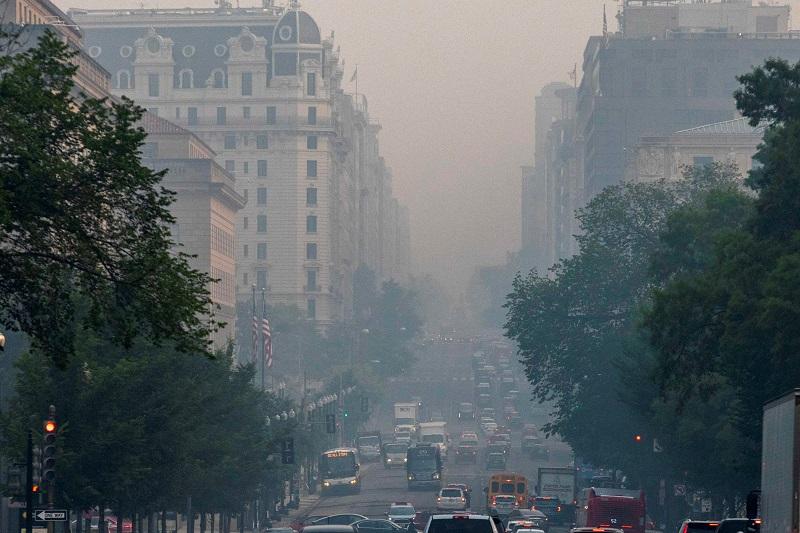 OTTAWA, Canada - Allies around the world have promised to increase their help to Canada in its fight against hundreds of blazes that have swept through the country in its worst-ever start to wildfire season.
Forest fires that have gathered strength over the last month have forced tens of thousands of people from their homes and sent a smoky haze billowing over a large swath of the United States.
About 4.3 million hectares (10.6 million acres) have already burned, roughly 15 times the annual average of the past decade. Warm, dry conditions are expected to persist in the months ahead.
The fires have impacted mining operations in Canada and disrupted flights in the United States. On Thursday the Toronto District School Board, Canada's largest, rescheduled or moved indoors all outside activities, including field trips and local school events.
Although wildfires are common in Canada, it is unusual for blazes to be burning simultaneously in the east and west, stretching firefighting resources, forcing the government to send in the military to help, and fueling concerns about the worsening consequences of climate change.
The U.S. has sent hundreds of firefighters to Canada over the past few weeks and has said more help is on its way. President Joe Biden, in a statement on Thursday, said he has directed his administration to respond promptly to requests for additional firefighters and fire suppression assets.
Canadian Prime Minister Justin Trudeau, who thanked Biden for U.S. help in a call on Wednesday, has blamed climate change for the unprecedented early season wildfires. Trudeau and Biden discussed the need to "work together to address the devastating impacts of climate change," according to a statement from the prime minister's office.
Democratic U.S. Senate Majority Leader Chuck Schumer echoed the concerns about the effects of climate change on Thursday and called for the doubling of U.S. help for Canada.
"The climate crisis is real and it is here to stay. We must take action against the climate crisis, both short-term and long-term," Schumer said in a speech on the Senate floor.
Help has also come in from South Africa, Australia, and New Zealand. European Commission President Ursula von der Leyen said on Thursday that France, Portugal and Spain were also sending more than 280 firefighters to Canada.
Some of the worst fires have sprung up in the eastern province of Quebec, where some 12,600 people have had to evacuate their homes, provincial Public Safety Minister Francois Bonnardel told a briefing on Thursday.
"We're not happy about the situation; though some fires are under control, some (are) not," Bonnardel told reporters. About 132 fires are currently active in the province, down from nearly 150 on Wednesday.
Wildfire season started unseasonably early in Alberta last month and burned a record area, and Nova Scotia continues to battle its largest-ever blaze.
Flames have eased in Alberta, the center of Canada's oil and gas industry, but more than 3,000 people remain under evacuation orders and heat warnings are in effect in the south of the province.
In parts of the Pacific province of British Columbia, which is battling the second-biggest wildfire on record, temperatures were forecast to hit 33 Celsius (91 Fahrenheit) on Thursday, before thunderstorms and heavy rains arrive on Friday. -- Reuters