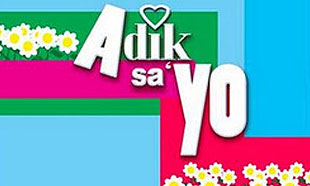 Adik Sa 'Yo
Four star-crossed lovers chase after true love. Follow their cris-crossing paths to romance and find out who ends up with whom in this romantic comedy you'll get addicted to.
Ang Babaeng Hinugot Sa AkingTadyang
Take a walk on the wild side and journey to the underworld in Ang Babaeng Hinugot sa Aking Tadyang.


Asian Treasures
Strong-willed martial arts expert Gabriela gets inadvertently teamed up with wisecracking action-star-wannabe Elias in this action-packed adventure. Journey in and around Asia and the Philippines with them as they save valuable historical artifacts from fortune hunters.
Bitoy's Funniest Videos Yari Ka!
Your neighbors will hear you laughing your heart out with this DVD.
Dyesebel
Dyesebel is a pretty and precocious mermaid – curious and adventurous and always surfacing from the sea. There she meets Fredo, and falls in love with him. She resolves to find him and begins the journey from the depths of the sea to the chaos of the city where she will uncover the mystery of her past and discover her destiny.

Encantadia
In the enchanted realm of Encatadia, four sisters – Alena, Danaya, Amihan and Pirena – reign over four kingdoms. Each sister guards an elemental jewel entrusted to them to maintain the balance of nature. But Pirena's dream of ruling over the entire realm threatens not only the harmony of the entire land, but the future of its mythical beings.

Endless Love
Share their journey as they re-discover their lost past and experience a love that truly is endless.
First Time
Friends, crushes, bullies, teachers, parental authority…growing up is never easy. Join the tweens as they experience a lot of firsts in this coming of age series.

I Heart You Pare
Boy + girl = Love. Boy + girl-pretending-to-be-gay = mayhem!
Lupin
Meet Lupin – cool, suave and unbelievably handsome. Who would have thought that the world's most sought after playboy is also the world's most wanted thief? But this man of mystery who seems to have it all is still haunted by the memory of his lost love. Will a new love set him free?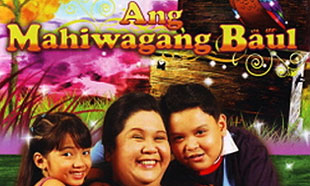 Mahiwagang Baul
A fun and entertaining way to learn about Philippine culture, this retelling of Philippine myths, legends and folktales is a gem for kids of all ages.

Marimar
A simple, naïve barrio lass falls is betrayed by the man she loved. To exact revenge, she transforms herself into the rich, vindictive Bella Aldama. Will the pride of the woman she has become get her satisfaction or will the heart of the girl she once was betray her plans?

Mulawin
Humans once worked with a race of bird people called Mulawin to preserve nature. But when the humans got greedy, the Mulawins retreated deep into the mountains vowing never to make contact with humans again. Now, the renegade group called Ravenas has begun to exact revenge for past wrongs committed by humans, and the struggle for peace comes to rest on the shoulders of Aguiluz the protector and Alwina the saviour.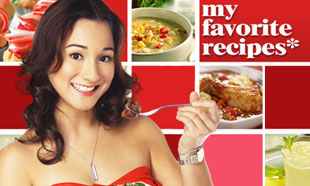 My Favorite Recipes
Chef Aileen Anastacio brings you delicious dishes inspired by warm, unforgettable memories. Relive your childhood and revive old traditions and more with My Favorite Recipes.

Pepito Manaloto
What does winning P700 Million mean to a simple man like Pepito and his family? Watch how winning the lottery changes their lives along with the blunders they commit in the real world in this rags-to-riches reality sitcom.