Challenge yourself with the newest and wackiest diets invented
At this time, you probably are done jotting down your New Year's resolution list and let me guess, you've written DIET in bold, all caps and furiously underlined it with a red pen. You heave a big sigh just as you hear your conscience whisper, rolling its eyes, "Yeah right. I've heard that one before."
But with all these different diets being invented every day (some crazy and plain baffling), you might prove your conscience wrong. It's a matter of choosing the perfect diet, something you are comfortable with. And if you think of it as a game, at least you get to challenge yourself and enjoy at the same time. [Editor's Note: See a doctor before embarking on any diet.]
Here are some the latest (and some of the craziest) diets I have come across.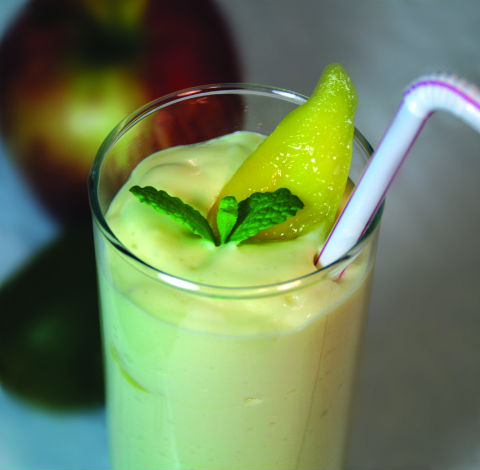 Fruits and veggies are part of most healthy diets. Photo from Cohen Lifestyle Centre
1. The Italian Diet
Seriously, pizza? Pizza is one of the foods dieters avoid at all costs. But in the Italian diet, you can lose as much as 0.9 to 1.2 kg in 7 days—they say—with a steady diet of pizza, pasta, lasagna as well as fruits and veggies.
A Day 1 program goes like this:

Breakfast: 45g oatmeal with 100g fresh blueberries

Morning snack: 1 low fat plain yogurt, 2 slices of pizza with low-fat cheese (fresh or frozen)

Afternoon snack: 1 apple

Dinner: 85g spaghetti with 2 tbsp. tomato and basil sauce, 60g romaine lettuce and 1 medium tomato with 1 tbsp. oil vinaigrette
Sounds fun, right? It's a 7-day program you can download through an iPhone/Android app called Diet Point (which is free by the way).
2. The Three-Day Diet
Three-day diets have quite a notorious reputation. They say it's fad, and crash dieting is bad. Nutritionists and experts say it's a yo-yo diet that doesn't educate the dieter on how to achieve healthy sustainable loss. Well it is true. I once lost 10 lbs. in 3 days with this diet but quickly gained it back when I resumed my "normal" diet. But if you're attending a friend's wedding or a glamorous ball in a week and need a quick fix to fit into your dress, I say why not?
After three days of strictly eating the food allowed in this diet, you can go back to eating normally for four days (but do not overdo it). Make sure to drink 8 glasses of water every day.
Day 1:
Breakfast: Black coffee or tea, ½ grapefruit, 1 slice of toast, 2 tbsp. peanut butter
Lunch: 1/2 cup tuna, 1 slice of toast, coffee or tea
Dinner: 2 slices of any type of meat (about 3 oz.), 1 cup string beans, 1 cup beets, 1 small apple, 1 cup low-fat frozen yogurt.
Day 2:
Breakfast: 1 egg, 1/2 banana, 1 slice of toast, black coffee or tea.
Lunch: 1 cup of cottage cheese, 5 saltine crackers.
Dinner: 1 skinless chicken breast, 1 cup broccoli, 1/2 cup of carrots, 1/2 banana, 1/2 cup low-fat frozen yogurt.
Day 3:
Breakfast: 1 skinless chicken breast, 1 cup broccoli, 1/2 cup of carrots, 1/2 banana, 1/2 cup low-fat frozen yogurt.
Lunch: 1 hard-boiled egg, 1 slice of toast.
Dinner: 1 cup of tuna, 1 cup of beets, 1 cup of cauliflower, 1/2 cantaloupe, 1/2 cup low-fat frozen yogurt.
3. HCG Diet
Another interesting option toward shedding a few pounds may be through hormones. HCG or human chorionic gonadotropin, a hormone released by women during pregnancy, is said to reduce weight. To go on the HCG Diet, you have to take the HCG formula (which is administered under the tongue, three times a day) along with a strict diet.
The HCG diet has three phases:
First phase: Eat as much as you like for two days while beginning the HCG drops to build up your fat reserves.
Second phase: For the next 23 to 40 days, follow a 500-calorie diet consisting of vegetables, fruits and two meals of 3.5 oz. of protein. Phase 2 is also where you can lose as much as 1 to 2 lbs. in a day. You transition to the third phase when you have already achieved your desired weight.
Third phase: Now, you can eat as much as you like as long as sugar and starches are eliminated. At this point, HCG treatment is stopped.
4. Cohen Diet
The Cohen Diet is the latest diet craze in the Philippines, where a growing number of urbanite professionals have sworn by its success. It's a diet developed by international specialist Dr. Rami Cohen, M.D., who, after years of research, found that obesity is a disease, a hormonal imbalance.
You might have this hormonal imbalance when: 1) You're always hungry; 2) You're always tired, 3) Dieting is not working anymore as the body is holding on to the fat.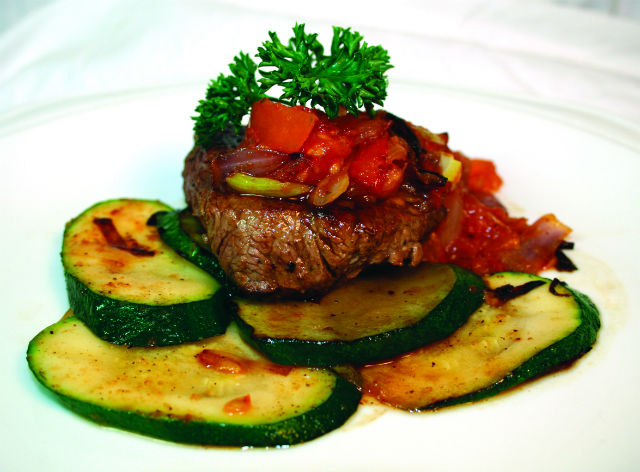 Some diets let you have your steak and eat it, too. Photo from Cohen Lifestyle Centre
According to Barbra Young, CEO of Cohen Lifestyle Centre in the Philippines, and herself a dieter who lost 46 lbs. in just 4 and 1/2 months, if your answer is a yes to all of these, then your body may be undergoing hormonal imbalance.
So how does it work? First, you undergo a blood test (they get your blood chemistry, which is different from blood type), which they send to the US for Dr. Cohen and his team to analyze. After a month, results are sent back, as well as a unique and personalized food plan for you to follow.
"It's basically food already in your kitchen that will allow the body to balance in terms of hormones that will allow the body to release fat naturally. We use different kinds of food—protein in combination with sources of sugar. That combination is what the body needs to balance out the hormones," Barbra adds.
It's a rapid, yet sustainable weight-loss program. The Cohen diet's last phase is the re-feeding program where a dieter is re-introduced to richer types of food and quantity is increased. This is to ensure that weight loss won't come back again.
In this diet, one can lose as much as 10-15 lbs. in a month, depending on your metabolism.
The program costs P55,000 (excluding meals which you will prepare yourself).
5. Dukan Diet
Thanks to Kate Middleton, the Dukan Diet suddenly shot to fame when the Duchess of Cambridge lost two sizes to fit into her wedding dress. A friend of mine who has been battling obesity for the longest time was actually inspired and lost a total of 20 lbs. in 3 months. I was curious so I looked it up on the Internet.
Turns out you either have to buy the book "The Dukan Diet" or buy the program in their
website
. Basically, it's a protein-rich, no carb diet, where the dieter undergoes four phases that allows only a list of 100 foods.
First phase: Attack. Dieters eat only protein-rich foods, causing them to lose up to three kilograms in one week.
Second phase: Cruise. As vegetables are introduced, weight is lost more gradually, with one kilogram per week. The foods listed under "tolerated" can be consumed if the desired effect is achieved; otherwise, you're not allowed to eat them.
Third phase: Consolidation. This prepares the dieter to return to a balanced diet. This phase sees the gradual return of pleasurable foods with two festive meals.
Fourth Phase: Stabilization. By this time, dieters have achieved their "true weight" (this is the ideal weight that Dukan can calculate for you). They can go back to their regular diet, but with rules to follow on certain days.
But if you're a cheapskate like me, there's a
blog
where a dieter chronicles her weight loss and puts in all the recipes. —
KG, GMA News