Suspected Chinese hackers attack PHL newspaper website
Suspected Chinese hackers hit another Philippine website Friday night, as the standoff between the Philippines and China in the Panatag (Scarborough) Shoal continued.
The hackers defaced the website of the Philippine Star, with an image supposedly of the disputed area along with a "warning" message.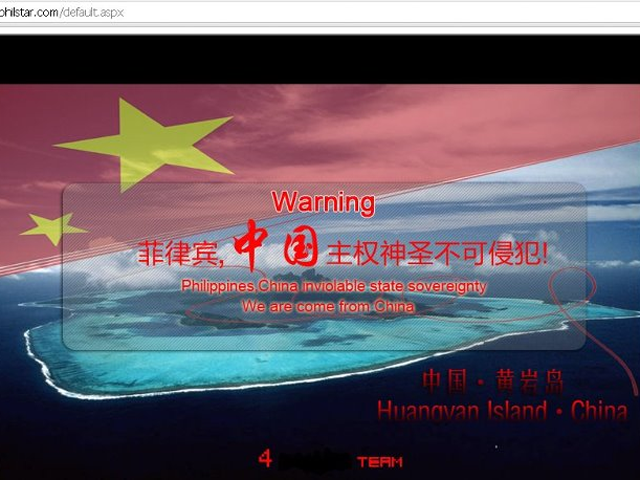 A screenshot of the Philippine Star website as posted on "State of the Nation with Jessica Soho" Facebook page. GMA News
"We are come from China," read the warning, according to a
screenshot
posted on "State of the Nation with Jessica Soho."
At the lower right portion of the screenshot were the words "Huangyan Island, China" - the name China uses to refer to the area.
However, the Philippine Star site appeared normal as of early Saturday. It made no mention of the breach as of 6:30 a.m.
Last month, Chinese hackers defaced the website of the University of the Philippines, with a message the disputed area belongs to China.
Pro-Philippine hackers struck back, defacing Chinese websites and claiming the area belongs to the Philippines.
Attacks were also reported on the Department of Budget and Management and some Palace websites.
Malacañang and the Department of Science and Technology appealed for a stop to the cyber-warfare, saying it will not help the Philippines' efforts to solve the row diplomatically.
— LBG, GMA News