Hackers protest anti-hacking bill by hacking govt sites
Seven government websites have been hacked on Independence Day as a protest against certain provisions in the anti-cybercrime bill passed by the House.
The group responsible is calling themselves "PrivateX", a coalition of local hacker groups HukbalaHack, Anonymous #OccupyPhilippines, PrivateX, Anonymous BXU, Philkers.
Whenever one accesses any of the websites, they are redirected to a page with the PrivateX logo and a statement from the group.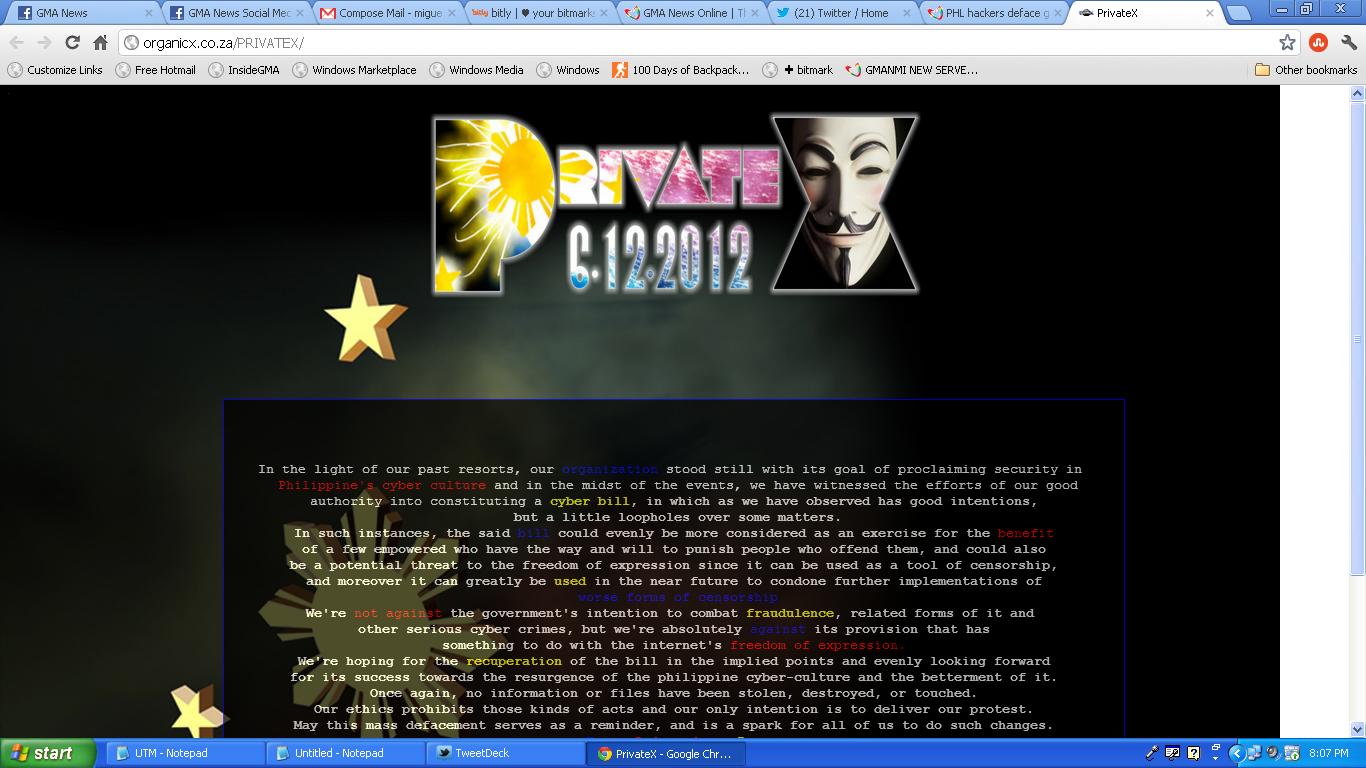 PrivateX is protesting certain provisions in the Philippine's proposed cybercrime bill, saying these curtail freedom of expression. "The said bill could even be more considered as an exercise for the benefit of a few empowered who have the way and will to punish people who offend them. [Sic]"
PrivateX may be referring to the provisions on cyberdefamation, which protesters of the bill say could be abused by authorities. The provision, according to a statement by Kabataan Partylist Rep. Mong Palatino on his website, may "empower authorities to compel webmasters and web companies to reveal the names of their anonymous users accused of cyberthreat and cyberdefamation."

Aside from hacking and online intrusion, online libel will now carry penalties. There is currently no law that addresses libel on the Internet, which is becoming a serious concern in light of the increasingly frequent character assassination in social media, especially Twitter.
Palatino, a critic of the bill, also says "human rights groups are opposed to cybercrime legislation because it's being used by repressive regimes to clamp down on legitimate dissent."
According to Noel Macapagat (@h4ck1nt0sh), who alerted GMA News Online to the mass defacements, the DOJ website was also hacked, but appears to be up and running as of press time. - HS, GMA News