Filtered By: Lifestyle
Lifestyle
Kryz Uy, Slater Young share first flight experience as a family of 4: 'It was chaotic but so happy'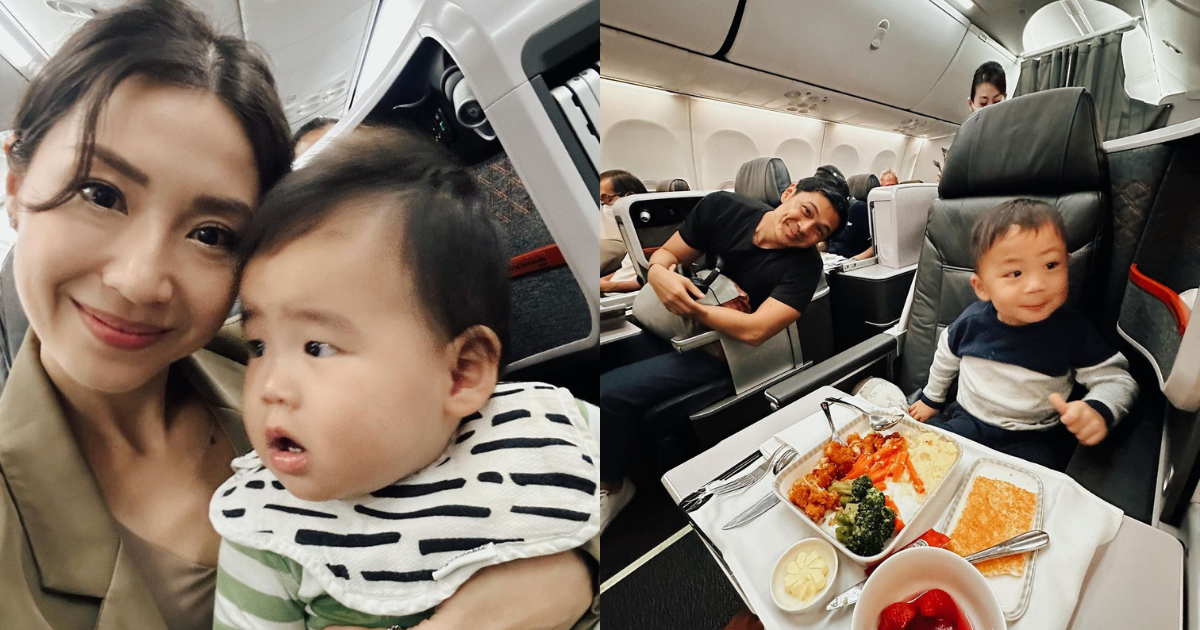 The Skyfam goes to Singapore!
On Sunday, Kryz Uy took to Instagram to share how their first flight as a family of four unfolded.
The post included a combination of photos and videos while they were aboard the plane in business class. Kryz and Slater Young's firstborn Scottie sat on his own seat, looking behaved while enjoying his food.
Meanwhile, their second child Sevi was carried by his nanny.
"First flight out as a family of [four] and guess how it went," Kryz wrote. "It was chaotic but so, so happy."
On Instagram Stories, Kryz apologized to their seatmates in the airplane for any noise inconvenience caused by Sevi.
"Sorry to our seatmates for the noise (sometimes happy noise, sometimes sad lol), but we survived!" Kryz said.
On the other hand, the married couple kept Scottie quiet by letting him watch on an iPad.
"He rarely gets to watch on an iPad, so he is cherishing this moment," Kryz wrote.
Kryz and Slater tied the knot in February 2019. A little over a year later, Kryz gave birth to Scottie. In 2022, they welcomed Sevi.
Have the best time in Singapore, Skyfam!
—Hermes Joy Tunac/MGP, GMA Integrated News