Filtered By: Lifestyle
Lifestyle
Chito Miranda pens love letter for family: 'They are the center of my universe'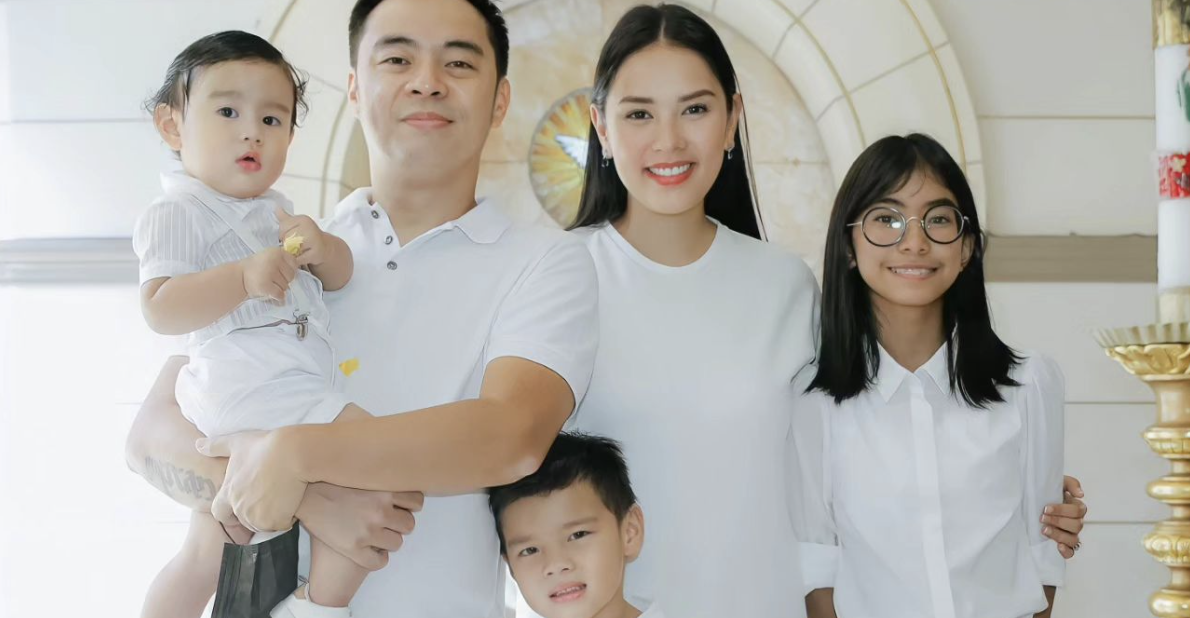 Chito Miranda is away from his family at the moment, turning him all sentimental on Friday morning.
On social media, the Parokya Ni Edgar vocalist shared a photo of "My beautiful family" and wrote a touching love letter for them.
"They are the center of my universe," Chito began. "Everything else is secondary. I will choose them over anything, anyone, and everything else."
The musician said he has a happy heart and he feels comforted to be surrounded "with so much love, and with people who genuinely care for each other."
Chito also talked about their family dynamics, how even during fights or misunderstandings, the Miranda family is confident that they will never lose their love and concern for each other.
"Kunwari magka-galit kami ni Neri, kukumutan ko pa rin sya kapag giniginaw sya...babatuhin ko lang sya ng comforter (joke lang po)," he said. "[Or] kunwari nagkapikunan si Ate Pia at Miggy sa kotse, Ate Pi will still let Miggy sleep on her shoulder if ever antukin si Miggy...and vice-versa."
Chito added that he will do everything for his "barkada."
"I will protect them with my life, and will take care of them more than I would myself. I will try my best to be healthy para maalagaan ko sila lahat hanggang sa pagtanda," he said.
He added, "Yung mga mababaw at panandaliang kaligayahan ng dulot ng anything unhealthy, can never compare with the happiness na nakukuha ko from me being there for them...because me being there for them makes them happy...and I will never take that away from them, kasi mahal nila ako."
"I am their Dad, and they need me," Chito said.
A true loving dad, Chito said he will do everything he can to make his family happy.
"And if being their Dad makes them happy, and if it means me being able protect and take care of them, and if making fun of me makes them laugh, then I will try my best to be always there for them, and I will also try my best to be as healthy as I could, and live as long as possible para makasama nila ako hangga't kelangan nila ako," he said.
Chito added, "I will do everything na magagawa ko para nandito lang ako para sa pamilya ko."
Chito and Neri tied the knot in 2014. They have two sons, Miggy and Cash. In 2022, the couple was in the process of adopting their niece, Pia.
Apart from Parokya, he sits as a judge on "The Voice Generations," with Julie Anne San Jose, Billy Crawford, and SB 19's Stell.
His capacity in the upcoming Parokya ni Edgar musical has yet to be determined but Chito has taken part in its promotions, revealing the play's title.
But he's never too busy for his family. Chito made sure to defend Neri when she recently came under fire for the P1000-meal plan she shared on social media.
It sure is true, what he said. Having a family changed Chito's life.
— Nika Roque/LA, GMA Integrated News