Filtered By: Lifestyle
Lifestyle
What the WHO, US FDA, other health agencies say about ivermectin for COVID-19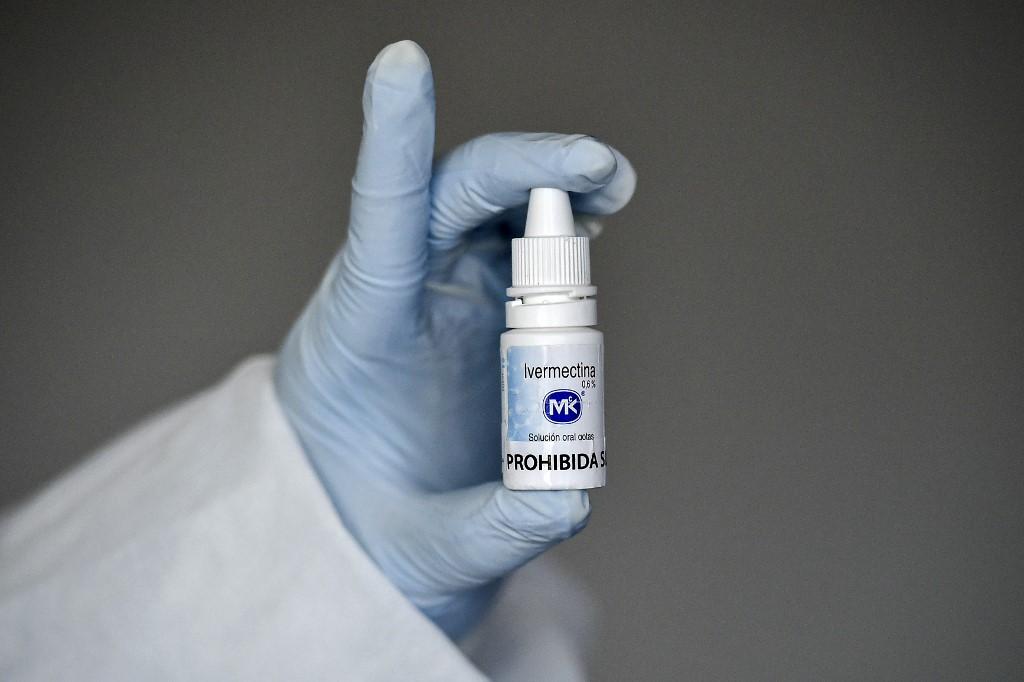 Ivermectin as prevention and treatment for COVID-19 has been a hot topic these days.
But health agencies from around the world have advised against the use of ivermectin for the disease.
In separate statements, the World Health Organization (WHO), the U.S. FDA (Food & Drug Administration), European Medicine Agency (EMA), and even ivermectin manufacturer, Merck, all said there is lack of data and evidence of the efficacy and benefits for COVID-19 prevention and treatment.
Below we've listed what the health agencies have to say on ivermectin for COVID-19 use to enlighten everybody.
1. World Health Organization: "The current evidence on the use of ivermectin to treat COVID-19 patients is inconclusive."
In an advisory dated March 31, the WHO said ivermectin "is used in the treatment of onchocerciasis (river blindness), strongyloidiasis and other diseases caused by soil transmitted helminthiasis. It is also used to treat scabies."
"We recommend not to use ivermectin in patients with COVID-19 except in the context of a clinical trial," the WHO added. Read more here.
2. U.S. Food and Drug Administration: "Ivermectin tablets are approved by the FDA to treat people with intestinal strongyloidiasis and onchocerciasis, two conditions caused by parasitic worms. In addition, some topical (on the skin) forms of ivermectin are approved to treat external parasites like head lice and for skin conditions such as rosacea."
The US FDA said ivermectin tablets are approved at "very specific doses for some parasitic worms."
US FDA added that "ivermectin is not an anti-viral (a drug for treating viruses),"
The agency also warned that, "even the levels of ivermectin for approved uses can interact with other medications, like blood-thinners."
A person can also overdose on ivermectin which they said can cause "nausea, vomiting, diarrhea, hypotension (low blood pressure), allergic reactions (itching and hives), dizziness, ataxia (problems with balance), seizures, coma and even death." Read the full statement of U.S. FDA here.
3. Food and Drug Administration of the Philippines: "Any use of ivermectin veterinary products for the prevention and treatment of COVID-19 should be avoided as the benefits and safety for this purpose has not been established."
In a March 15 advisory, the FDA said ivermectin is only used for prevention of parasites and heartworm illness for certain animals.
"Using these products in humans can cause serious harm. Animal drugs are often highly concentrated and can highly be toxic to humans," it added. Read more here.
4. Ivermectin manufacturer Merck: "No scientific basis for a potential therapeutic effect against COVID-19 from pre-clinical studies."
As early as February, ivermectin manufacturer Merck already advised against the use of the drug to treat COVID-19.
In a statement, Merck also said there are "no meaningful evidence for clinical activity or clinical efficacy in patients with COVId-19 and a concerning lack of safety data in the majority of studies."
"We do not believe that the data available support the safety and efficacy of ivermectin beyond the doses and populations indicated in the regulatory agency-approved prescribing information," it continued. Read Merck's statement in full here.
5. European Medicine Agency: "Use of ivermectin for prevention or treatment of COVID-19 cannot currently be recommended outside controlled clinical trials."
In a statement published in March, the EMA echoed what the WHO previously reported, saying "the available data do not support its use for COVID-19 outside well-designed clinical trials."
"Ivermectin medicines are not authorised for use in COVID-19 in the EU, and EMA has not received any application for such use," it added. Read the full statement of EMA here.
The use of ivermectin as COVID-19 treatment first came out in Bolivia last year after officials of the city of Trinidad gave out free doses of the druge to combat COVID-19.
According to a Reuters report, the said officials launched the campaign despite the South American country's health ministry's statement that the medication has lack of evidence on ivermectin for COVID-19 use.
In a January report on Agence France-Press, experts at the Barcelona Institute for Global health have said that "the policy decisions of ivermectin in Latin America have been largely based on the analysis presented in a pre-print in early April."
"A pre-print typically means a study that has been put on the internet but not undergone peer review -- the process by which findings are scrutinised by other scientists before they are published in a scholarly journal," The AFP report continued, saying "the paper was later retracted after experts raised methodological concerns."
Closer to home, the DOH has stood firm in discouraging the use of ivermectin for COVID-19 patients.
"Based on the current evidence from randomized controlled trials, the DOH agrees with the COVID-19 Living CPG Reviewers and does not recommend the use of Ivermectin for the treatment of COVID-19," said the DOH on Tuesday.
Additionally, experts have advised against using the drug for COVID-19 treatment. In a Department of Health press briefing on Tuesday, infectious disease expert Dr. Solante said there were no extensive studies on the safety of ivermectin on COVID-19 patients.
"We don't recommend these drugs for patients with COVID. Merong mga (It has) detrimental effects 'yan, side effects that we don't know about yet that can also damage your liver or kidneys."
"Let's not risk our lives just because of a drug that we believe will have an effect that, until now, has not been proven in clinical trials," Solante said in Filipino.
— LA, GMA News