Filtered By: Lifestyle
Lifestyle
Michelle Dee comes out as bisexual in latest magazine cover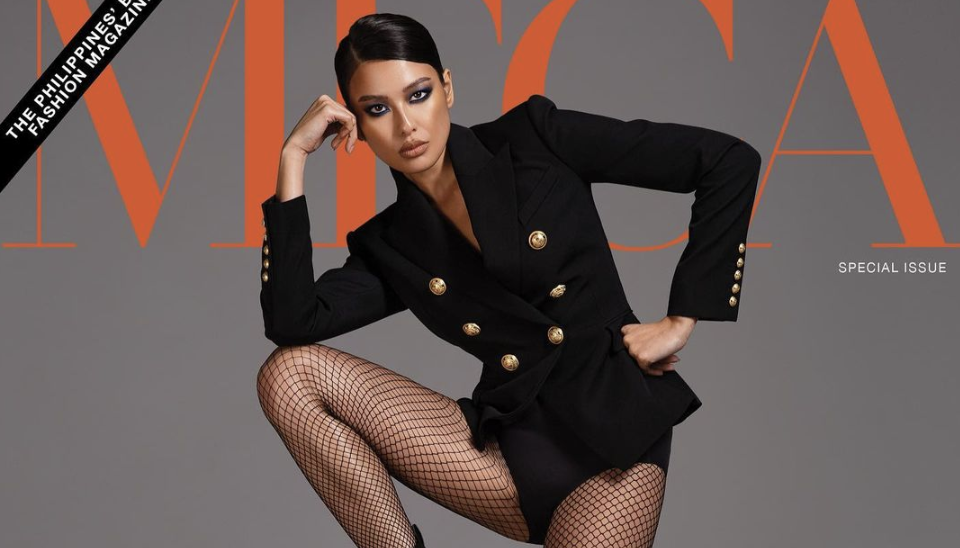 Michelle Dee just came out as bisexual.
The Miss Universe Philippines 2023 graced the cover of a Mega Magazine special issue released on Monday, and identified herself as bisexual in the cover story. She been one for the longest time, Michelle said.
"I definitely identify myself as bisexual. I've identified with that for as long as I can remember," Michelle told Mega.
"I'm attracted to all forms of beauty, all shapes and sizes," the Kapuso star added.
According to the beauty queen, she grew up in a family filled with "empowered and strong" individuals, most especially her mom Melanie Marquez.
"I grew up in an environment where we'd appreciate pogi [and] maganda," she said.
"I never had to quote, unquote come out. I was never really confronted about it by my parents or people who matter," she added.
Michelle also said she has long been an advocate and ally of the LGBTQIA+ community.
"Even before coming out, I've been attending pride marches. I have too many friends and best friends in the community," she said.
"I've been a loud and proud ally. It's just that I never gave a confirmation [of my sexuality]," she added.
According to Michelle, she never felt her sexual identity to be an issue because "I'm so much more than how I identify myself."
"I have so much more to offer the world and the universe than how I identify myself. This is also the reason why I chose not to come out despite the pressure to come out during the competition," she continued.
Michelle thinks it's the right time to come forward as malicious rumors abound.
"When somebody takes away your story, then you should take control of that narrative. Turn it around and make it an empowering story. So that's what I'm doing," she said.
Michelle took the Miss Universe Philippines crown this month after her second try.
She was previously crowned Miss World Philippines 2019.
Just recently, Michelle earned herself a Spartan Race medal after finishing a marathon last weekend.
— Hermes Joy Tunac/LA, GMA Integrated News