Filtered By: Lifestyle
Lifestyle
Son Ye Jin is surprised by her popularity in the Philippines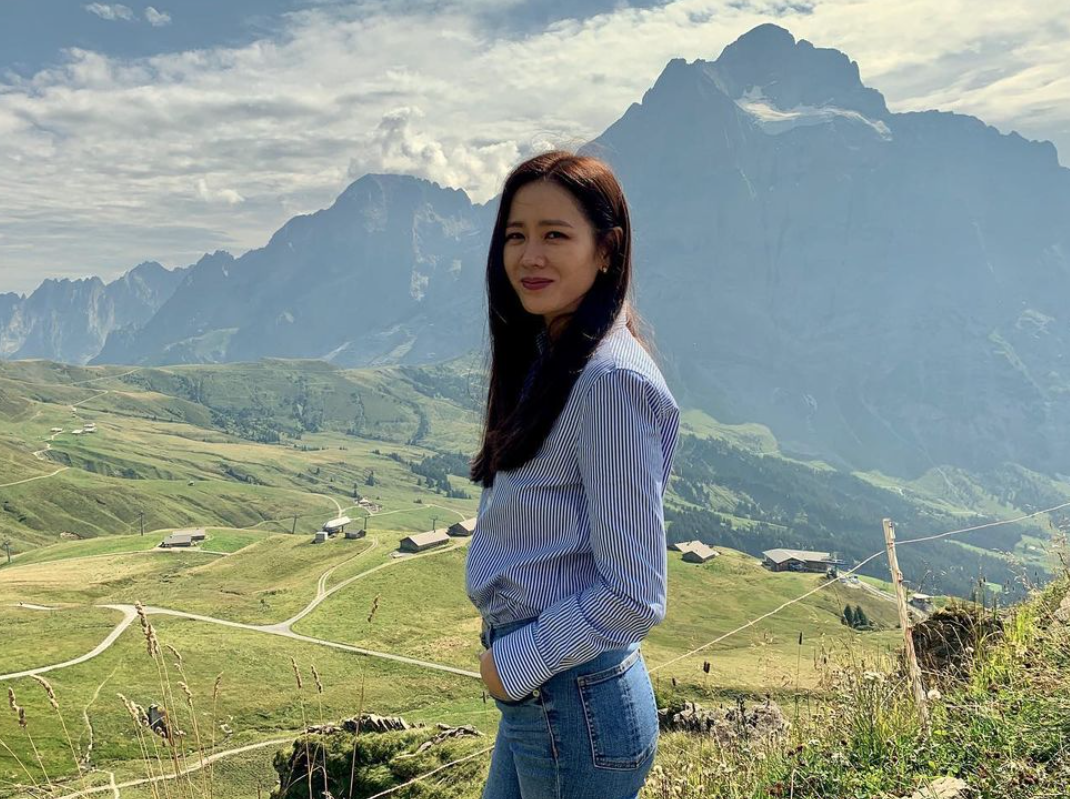 Son Ye Jin is still surprised to know that she is popular in the Philippines.
During the Smart Hallyu Hangouts online fan meet on Friday, the "Crash Landing On You" star said she wasn't aware that she was popular in the Philippines, but she was happy and thankful for the support.
Known in South Korea as "the nation's first love," Son Ye Jin, 39, has become one of the country's leading actors. With a career spanning two decades, she has worked on some of the biggest dramas and films that ushered the Hallyu wave all over the world, including "Summer Scent," "The Classic," and "Personal Taste."
The virtual fan meet was organized by Philippine telecommunications company Smart Communications, which she endorsed.
She revealed that she had been to the Philippines with her family a long time ago, when they had a trip to Cebu. What she remembered then, she said, were the smiling faces and the friendly people they met along the way.
Once it's possible to do so, she hopes to visit Boracay.
Describing her work, Son Ye Jin said all roles were difficult to play, but it's a matter of following the script.
She said when she received the script for "Crash Landing On You," she thought it was funny, but she also felt pressured and wondered if she could play her character well.
Of course we all know how that turned out, and CLOY is now one of the highest rated Korean drama series of all time.
In the drama, she showed her versatility in both drama and comedy. According to her, she can cry and change to a lighter mood easily because she can empathize with her character.
When doing drinking scenes, for instance, she drinks real alcohol because she thinks it helps her acting. And being a light drinker, it immediately shows on her face.
If her character was required to speak another language, she took it seriously by studying the foreign words, like when she spoke English for her Smart commercial.
Son Ye Jin recalled her experience filming the commercial, which showed her riding a motorcycle. She said a stunt person did those scenes, but of course she was the one who got off the motorcycle and took off the helmet.
After shooting CLOY, she said that was when the pandemic started, so she had been mostly staying home and limiting her trips.
She also kept herself healthy by exercising regularly and making sure she was in a good mental state.
This is something you feel as you get older, she said, as translated by event host Sam Oh.

Asked which aspect of herself did she like the most, she said she liked herself best when she could make other people laugh.
Toward the end of the virtual fan meet, Son Ye Jin said she would be appearing in an upcoming drama titled "Thirty-Nine."
According to earlier reports, "Thirty-Nine" revolves around the romance and everyday lives of three friends about to turn 40.
She would be playing a dermatologist in Gangnam who grew up in a wealthy environment. – GMA News