Filtered By: Lifestyle
Lifestyle
Andi Eigenmann says she's living the surfing dreams of her 11-year-old self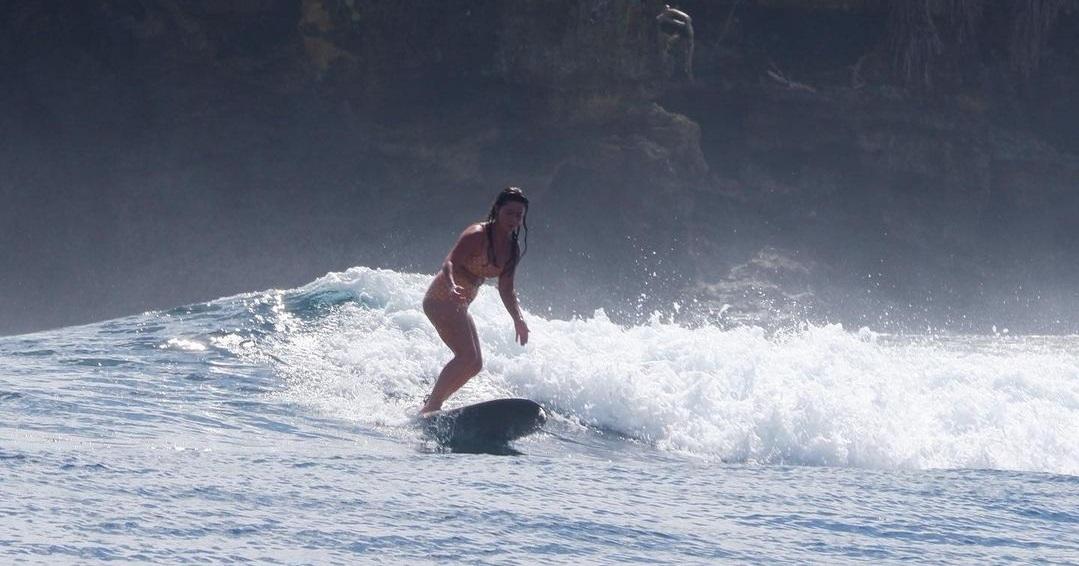 Andi Eigenmann took to social media to reflect on the island life she is living.
On Instagram, Saturday, Andi shared photos of her surfing in Siargao.
The actress said that it brings her so much joy to live the surfing dreams of her 11-year-old self.
"Getting into it in my late 20s, I thought for a bit that maybe since having 2 more kids it's good enough for me to have been able to try [surfing], and that now is the time to stop," Andi said.
But, thankfully, she didn't stop trying. Initially, she thought watching her three kids surf was enough since it would be too late for her to be good at surfing.
"I kept going anyway, because it made me happy, and it made me feel me," she said. "And now I realize that surfing (more) at 32 has been an even more meaningful experience to me."
The mom of three also advised that it is "never really too late to learn new things or hone a skill, and even more so to achieve a childhood dream."
According to Andi, learning something new in her early 30s "brings new meaning and a whole new energy and excitement for life."
"I can't wait to be in my 50s (hopefully) still doing this together with papa and the kids!" she said.
Andi and her fiancé Philmar Alipayo recently opened their surf school and snack bar in Siargao.
The couple, who has two children together, announced their engagement in December 2020. Andi has another daughter named Ellie with ex-boyfriend Jake Ejercito.
—Hermes Joy Tunac/MGP, GMA News