Filtered By: Money
Money
ATN Holdings eyes to supply rock for Metro Manila subway project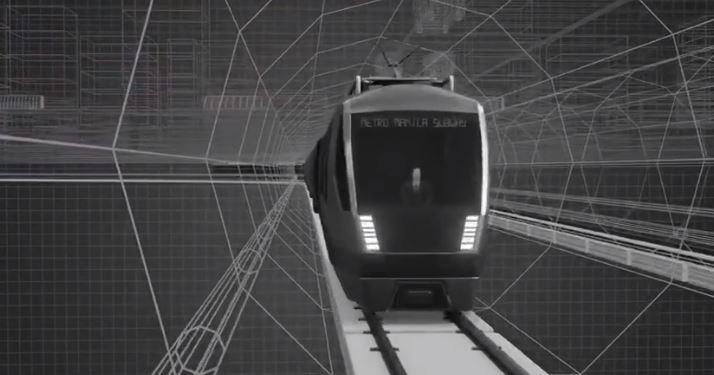 ATN Holdings Inc., which operates one of the country's largest rock-extraction sites, is eyeing to supply rock for the Metro Manila Subway Project after it resumed operations following the reinstatement of its Mineral Processing Permit.
In a disclosure to the Philippine Stock Exchange on Wednesday, ATN Holdings said it has already submitted samples of its rock products for technical evaluation in Japan.
The company expressed optimism that it will satisfy the rigorous testing procedures and product specifications for the subway project after successfully hurdling the stringent quality requirements of the North-South Commuter Railway.
"Strictly, proponents and contractors will only settle for best-in-class raw materials for projects of this scale. At ATN, we are positive that our products meet or to some extent exceed industry standards backed by various studies and professional certifications issued by independent international rock assessment experts," said Arsenio Ng, chairman and president of ATN Holdings.
On February 5, the Department of Transportation unveiled the cutter head of the first tunnel boring machine to be deployed for the Metro Manila Subway Project.
The project is the first underground railway system in the country that will provide the most modern mass transportation in the National Capital Region (NCR), from Valenzuela City to Bicutan, Parañaque, and NAIA Terminal 3 in Pasay, and will further stretch across North and South zones of the Greater Capital Region.
It will feature 17 stations with a design load capacity to ferry an estimated 1.5 million passengers daily.
In 2019, the government broke ground on the project after signing a P51-billion deal with a consortium led by Japanese construction and engineering giant Shimizu Corporation for the development of the first three stations.
Meanwhile, ATN Holdings said that upon receiving notice of lifting from the Mines and Geosciences Bureau (MGB), the company immediately started to mobilize its massive stockpile to address the robust demand for rock aggregates particularly for big-ticket infrastructure projects such as the DOTr's North-South Commuter Railway (NSCR).
Late last month, the MGB gave the go signal for ATN to resume operations at its quarrying site in Rizal Province after finding that it was not the proximate cause of the flooding incident in Marikina City during the onslaught of Typhoon Ulysses in November 2020.
NSCR, on the other hand, is a 148-kilometer railway project that will link New Clark City to Calamba, Laguna, is currently underway.
The first phase is a 38-kilometer segment stretching from Tutuban, Manila to Malolos, Bulacan with a contract value of P54-billion, was awarded to the joint-venture of D.M. Consunji and Japan's Taisei Corporation.
Initially, ATN Holdings said it was servicing NSCR's batching requirements in Metro Manila. It recently received additional purchase orders for the delivery of rock aggregates to Bulacan.
"At the moment, we are simultaneously catering to multiple batching sites for this project. By and large, this is a strong testament to the size of our extractable reserves, operational capabilities and superior product quality. For a project of this magnitude, continuity of premium raw material supply is of critical importance," Ng said.
While the company aims to eventually cover subsequent phases of the project, ATN Holdings said it is also aggressively pursuing other large-scale infrastructure opportunities including subways, airports, reclamations, and toll roads.
"With these exciting prospects, ATN is gradually emerging as a major player in the local infrastructure scene. Altogether, this reaffirms our commitment and support to the national government's economic recovery agenda," Ng said.—AOL, GMA News