Filtered By: Money
Money
SLOW ECONOMIC RECOVERY
Herd immunity in the Philippines might not be achieved until 2023 —Moody's Analytics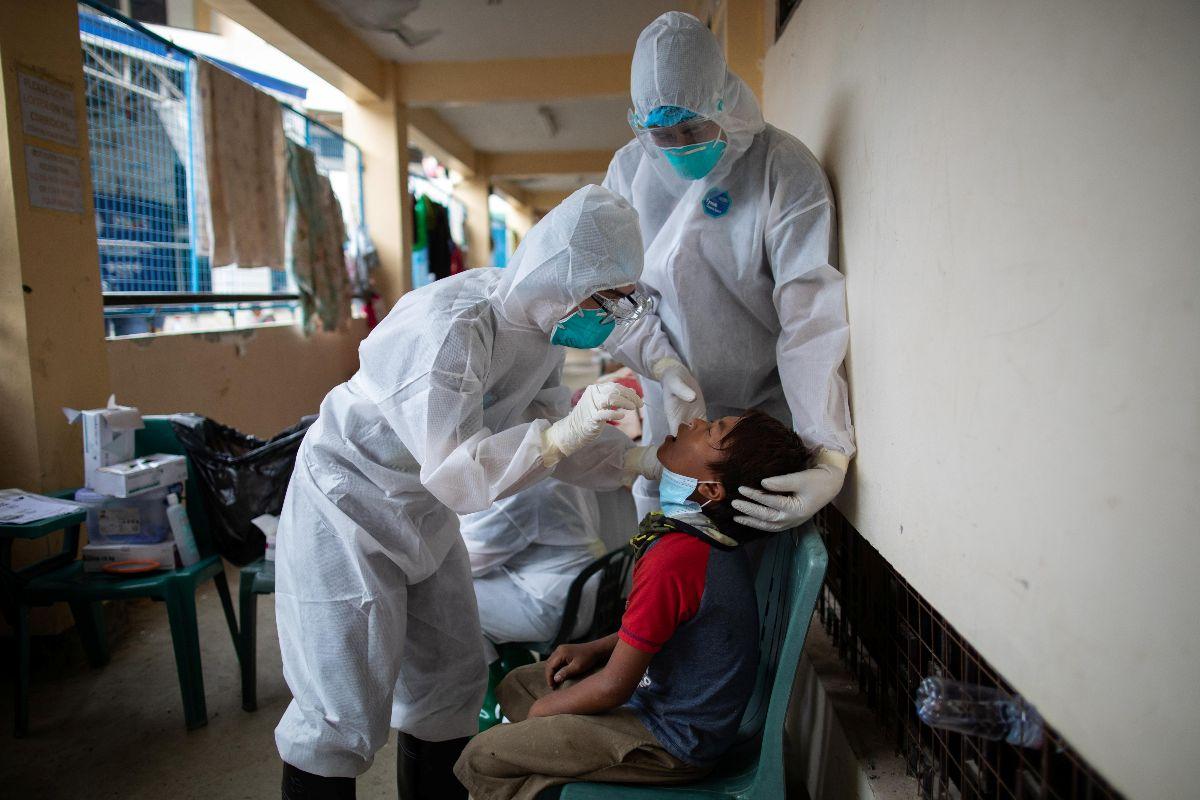 The Philippines is not likely to achieve herd immunity against COVID-19 until 2023, which could slow the pace of its economic recovery, according to Moody's Analytics.
In his Asia-Pacific Economic outlook, Moody's Analytics chief economist for Asia-Pacific Steven Cochrane reiterated that the Philippines will lag behind its peers in the region in terms of recovering to its pre-pandemic economic growth.
"Most of the region, if not already recovered, is within 2 to 3 percentage points of achieving a new peak in GDP (gross domestic product)," Cochrane said.
He said that "those that are lagging — the Philippines, Thailand and Malaysia — are struggling either to contain COVID-19 or to get their economic drivers going, or both."
"Containment of COVID-19 in the Philippines has been elusive. After gradually falling from August to February, the number of new cases is rising again, and some quarantine measures are still in place. And pork prices have risen, caused by African swine fever, and vegetable prices have increased, caused by lingering impacts of last year?s typhoons," Cochrane noted.
"Among the major APAC countries, only the Philippines and Thailand still appear to be lagging in their procurement of vaccines, although our forecast assumes that they will acquire the needed vaccines as the number of sources expands," he added.
The Philippine government is seeking to "eliminate" COVID-19 in 2022, vaccine czar Secretary Carlito Galvez Jr. has said as he vowed to ramp up vaccination in the coming months with the expected arrival of millions of doses.
Galvez expressed confidence that the general population will start getting their COVID-19 shots in late April or early May.
The 1,125,600 doses that have arrived in the Philippines so far are reserved for health workers, the top priority in the vaccination program.
A total of 215,997 doses have been administered as of March 15.
Cochrane, however, said that for the "laggards such as the Philippines and Indonesia, immunity may not be achieved until 2023."
"This will make it quite difficult for the travel industry to rebound across the region any time soon...," he said.
In 2020, the Philippine economy contracted by 9.5%, its worst performance on record since the end of World War II.
Nonetheless, Moody's Analytics projects the Philippines to grow by 6.3% in 2021 and 7.2% in 2022.
The projections, however, are slower than the Duterte administration's economic managers' outlook of 6.5% to 7.5% for this year and 8.5% to 10% for next year.
"Last, the Philippines has multiple factors working to slow its pace of recovery. It is coming out of a very deep hole, as it languished under quarantine orders for much of last year," Cochrane said.
"It continues to struggle to contain COVID-19, its scal policy response was quite limited, it has not yet developed an effective delivery system for vaccinations across its archipelago, and rising food prices limit the role of consumer spending to support the local economy," he said.
In a separate statement, Finance Secretary Carlos Dominguez III said that the availability of vaccines "should not lead us to neglect equally urgent concerns."
"We still need to do the tough things we must undertake to cope with the severe weather conditions induced by global warming or with the possible emergence of new viruses," he said.
"We need to act now with the same sense of urgency that we have for the ongoing pandemic," Dominguez added.
Reforms
As the Philippines begins to recover from the COVID-19 crisis, the Finance chief said the government will remain focused on reforms to foster the revival of enterprises and restore consumer activity.
The pending reforms include the Corporate Recovery and Tax Incentives for Enterprises Act (CREATE), which is the biggest stimulus program ever for businesses in the form of hefty reductions in corporate income taxes and other benefits to aid in their recovery, Dominguez said.
The Financial Institutions Strategic Transfer (FIST) law, on the other hand, will allow banks to efficiently offload their soured loans and non-performing assets so that they can extend more credit to micro, small and medium enterprises in need of assistance.
Dominguez added that the Duterte administration is also pushing the congressional passage of the Government Financial Institutions Unified Initiatives to Distressed Enterprises for Economic Recovery (GUIDE) bill to help save strategically important companies by aiding them to address their solvency issues, along with the final packages of the Comprehensive Tax Reform Program on improving property valuation and simplifying the tax system on passive income and financial intermediaries.
"To further open up the economy and bring in foreign investments, the Congress should also pass doable reforms such as the amendments to the Foreign Investment Act, the Public Service Act, and the Retail Trade Liberalization Act," Dominguez said. —KBK, GMA News