Filtered By: Money
Money
Philippines in a 'worrisome' state —Moody's Analytics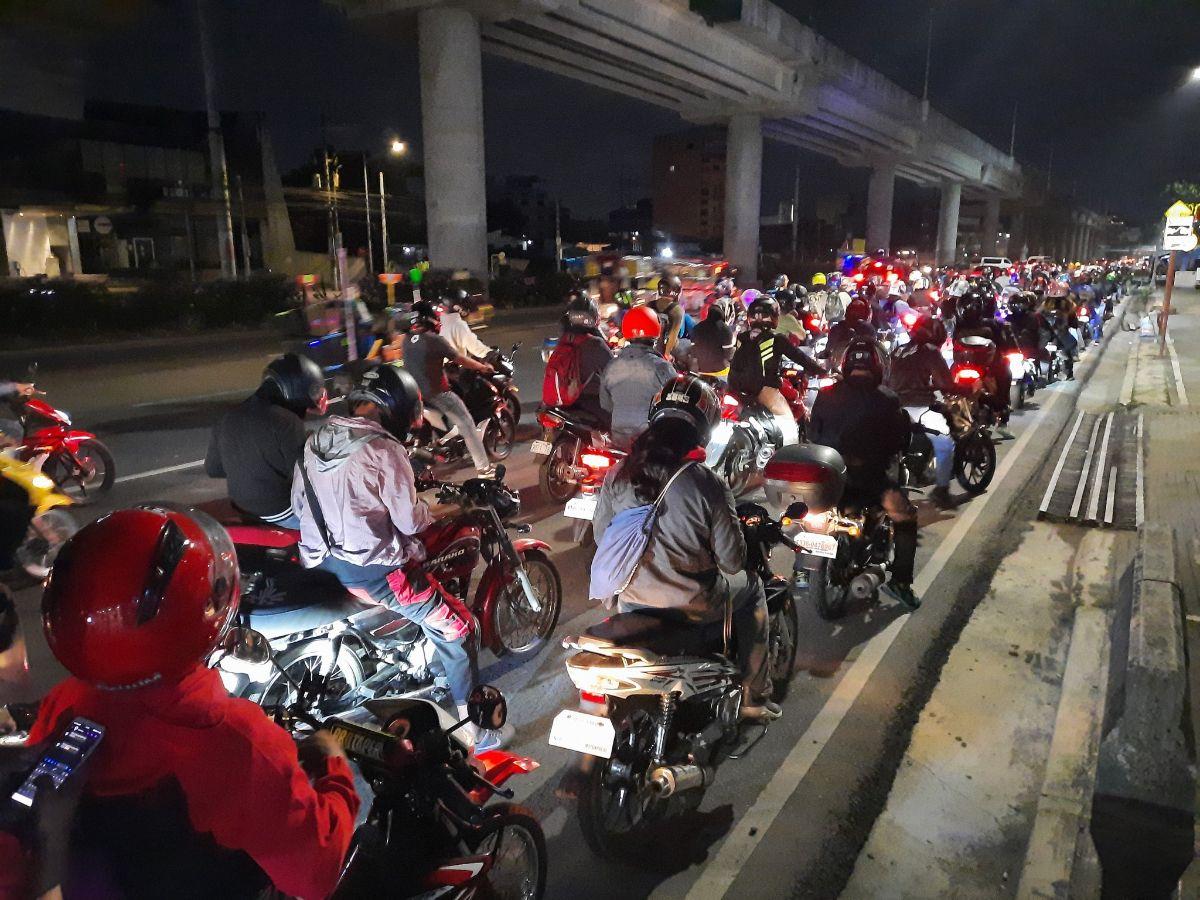 United States-based economic and financial think tank Moody's Analytics raised alarm over the Philippines' rising inflation, recent spike in new COVID-19 cases, and slow vaccination rollout.
"The Philippines is in a worrisome state," Moody's Analytics said in its Asia Pacific Daily Briefing.
"Elevated inflation, a large output gap, a recent resurgence of COVID-19 infections, and limited vaccine availability are all reasons for concern."
In February, inflation recorded its fifth straight month of acceleration, clocking in at over two-year high of 4.7% mainly due to rise in pork prices amid supply constraints as the African swine fever (ASF) decimated much of the hog population.
"The uptick was driven by food shortages, with swine flu a significant contributor — the disease has reportedly wiped out over one-third of the country's pig stocks," Moody's Analytics said.
The think tank also cited that Metro Manila as well as its four neighboring provinces have reinstated quarantine measures this week due to COVID-19 outbreaks.
New COVID-19 cases saw a dramatic increase in the past few weeks, averaging by more than 7,000 new infections a day.
The surge has prompted the government to place Metro Manila, Bulacan, Cavite, Laguna, and Rizal under a general community quarantine bubble with a new set of stricter regulations.
From March 22 to April 4, residents of NCR and the four provinces are not allowed to go outside the bubble, while residents outside the bubble are not allowed entry except for purposes deemed by the government as "essential."
"The government is opposed to national lockdowns, but the recent spike in local infections means that the economic recovery could easily be further stalled at least through the first half of 2021," Moody's Analytics said.
In a statement, Acting Socioeconomic Planning Secretary Karl Chua said that the government has "taken a careful and calibrated approach by focusing on localized quarantines and addressing the sources of highest risk, so that the jobs and livelihood of the far majority will not be affected."
However, he said the recent increase in COVID-19 cases, which is likely due to the presence of mutated and more contagious variants of the coronavirus, warranted an urgent review of the quarantine measures.
Chua said that instead of reverting to a modified enhanced community quarantine (MECQ) or subjecting the entire country in another lockdown, the decision of the Inter-Agency Task Force on Emerging Infectious Diseases (IATF) will allow people to still work and earn a living while we address the spike in cases.
Moody's Analytics is projecting the Philippine gross domestic product to grow by 6.3% this year. It, however, said the outlook "has significant downside risks at this stage."
"We will review this figure in our early-April forecast round," the think tank said.
Moody's Analytics noted that the vaccine availability has been limited, putting the Philippines at continued risk of further outbreaks in the near term.
It said that the country has so far only received enough vaccines for 1% of the population, "with current estimates indicating that the population won't be fully vaccinated until 2023."
In reaction to Moody's Analytics, Albay Representative Joey Salceda, who chairs the ways and means committee in the House of Representatives, said, "We're in a global crisis. Of course, things are worrisome."
"There are factors here that could be explained by the global context. Certainly, the COVID-19 resurgence is the experience of even the most vaccine-advanced countries," Salceda said.
"There is not a broad increase in food prices. Food inflation is primarily due to pork supply issues due to ASF, another global issue. Of course, the output gap is due to mobility restrictions. We have limited control over these matters," he added.
The lawmaker said his committee is already working with the Department of Agriculture to make import procedures safer to prevent any further ASF contamination.
"We are also formulating a draft policy to link pork tariffs with public investments in biosafety and livestock insurance," Salceda said.
"Congress, as you know, has already approved a COVID-19 Vaccination Program Act and I am a principal author of that law. We are tightening the noose on smuggling of excised products to ensure that we have adequate funds for our COVID-19 response," he added.
"In short, we are still in a crisis. Things are naturally worrisome. There are things beyond our control, but there are also policy and governance solutions." —KBK, GMA News