Filtered By: Money
Money
DBM says P6.49 billion from Bayanihan 2 unused as law expires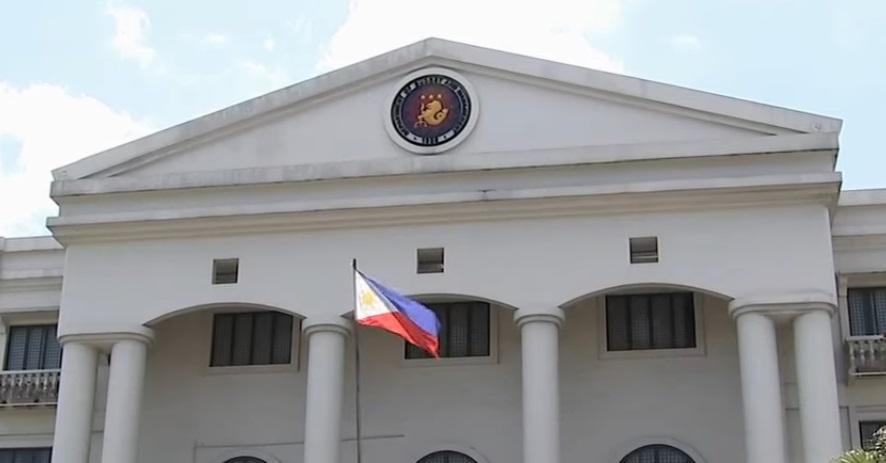 Some P6.49 billion of the Bayanihan to Recover as One Act (Bayanihan 2) remained unused, lower than the P9 billion earlier announced by Malacanang, the Department of Budget and Management (DBM) said Thursday.
"[I]t may be best to use the P6.49 billion figure instead since this is based on the submission of the agencies to the DBM," DBM Assistant Secretary Rolando Toledo said in a mobile message.
Presidential spokesperson Harry Roque Jr. on Monday estimated the unused Bayanihan 2 funds at P9 billion, but expressed optimism that this will be obligated before the expiry of the law.
Bayanihan 2 expired on Wednesday, June 30, after an earlier extension passed by President Rodrigo Duterte.
Duterte signed Bayanihan 2 or Republic Act 11494 in September 2020. It was originally set to end on December 19, 2020.
Latest data available on the DBM website indicate that out of the P141.595 billion special appropriations under Bayanihan 2, there were P6.487 billion unobligated as of June 25, 2021.
The Department of Education (DepEd) had the biggest amount of unobligated funds worth P1.744 billion. This was meant to cover the funding requirements for the implementation of digital education, information technology and digital infrastructure and alternative modules.
The DepEd funds were also supposed to finance the Basic Education-Learning-Continuity Plan and to provide subsidies and allowances to qualified students.
The Department of Social Welfare and Development (DSWD) followed with P1.294 billion unobligated funds meant to fund the requirements of various COVID-19 response and recovery interventions.
The Department of Public Works and Highways (DPWH) had P1 billion of unused funds for the rehabilitation or reconstruction of tourism roads leading to tourism destinations.
Other departments with unobligated Bayanihan 2 funds include the Departments of Agriculture (DA) with P658.241 million, Interior and Local Government (DILG) with P580.471 million, Health (DOH) with P266.169 million, and Labor and Employment (DOLE) with P224.040 million.
Executive offices had P6.210 million left — P6.207 million under the Philippine Sports Commission for the implementation of COVID-19 relief efforts, and the remaining P3,380 under the Commission on Higher Education (CHED) for subsidies and allowances to qualified students.
Unused funds for budgetary support to government-owned and -controlled corporations (GOCCs) under was recorded at P706.350 million — P322 million under the Philippine Coconut Authority for the Convergence in Coconut Farming Communities Towards Sustainable Rural Enterprise Project, and P384.350 million under the Philippine Fisheries Development Authority for the construction of community fish ports and ice plant facilities.
Aside from these, there are also some P610.710 million unobligated funds from the 2019 continuing appropriations, and P326.730 million from the 2020 current appropriations, both of which were categorized under Bayanihan 2. The 2020 national spending plan was extended with funds available for release and disbursement until December 31, 2021.
The unobligated funds will be returned to the National Treasury, as Bayanihan 2 dictates that these are only available for "release, obligation, and disbursement" until June 30, 2021.
The failure to utilize the funds comes as Congress is seeking to push Bayanihan 3 to aid in the COVID-19 recovery efforts. The Duterte administration has continued to ramp up its borrowing for the war chest against the pandemic, but economic observers have flagged concerns on the debt spree. — RSJ, GMA News