Filtered By: Money
Money
Hontiveros urges gov't to confiscate sugar imported by 'favored' traders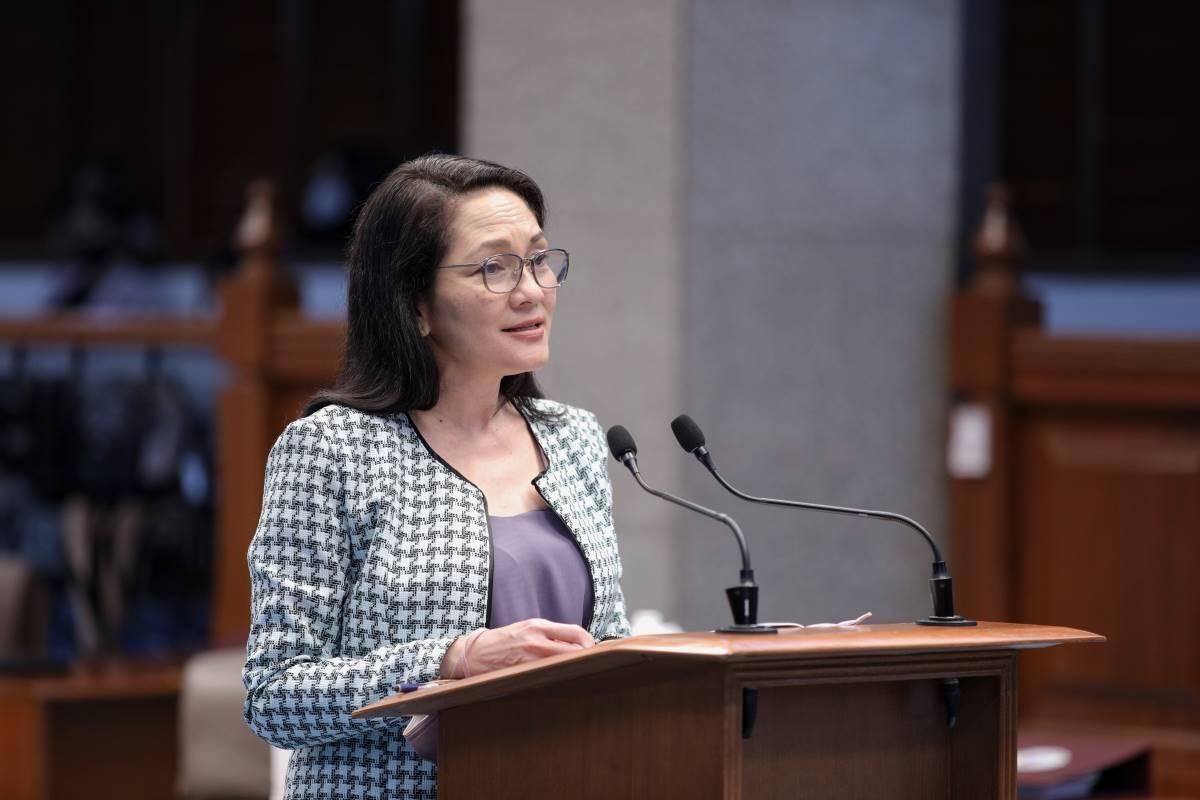 Senate Deputy Minority Leader Risa Hontiveros on Wednesday urged the administration to confiscate tons of allegedly smuggled sugar that were supposedly imported by three "favored" traders.
The lawmaker issued the statement after President Ferdinand "Bongbong" Marcos Jr. approved the sale of seized smuggled sugar at P70 per kilo at Kadiwa centers.
"They are too excited about the 12,000 metric tons confiscated in Subic and Batangas…If the administration is really serious about ensuring ample supply of affordable sugar in the country, then it should start with immediately confiscating the sugar stocks illegally imported into the country by the three 'favored' importers—All Asian Countertrade, Edison Lee Marketing, and Sucden Philippines," Hontiveros said.
If the government intends to sell the smuggled sugar to the poorest 30 percent of the population, Hontiveros said, it would need at least 300,000 metric tons as the Philippine's annual consumption is at 2.2 million metric tons.
Further, the opposition lawmaker said the government must sell the smuggled sugar at regular profit rates of P61 per kilogram and not P70.
"The stocks are already smuggled, and yet these are to be sold at jacked up profits? Somebody is really intent on profiting from this situation," she said.
On Tuesday, Hontiveros disclosed that the three traders that were supposedly "favored" by Agriculture Senior Undersecretary Domingo Panganiban may gain billions from the supposed illegal importation of 440,000 metric tons of sugar.
In February, Hontiveros filed proposed Senate Resolution 497 seeking a Blue Ribbon committee probe into the entries of around 440,000 metric tons of sugar in Philippine ports ahead of the issuance of Sugar Order No. 6.
She earlier said the February 9 shipments could not have been covered by Sugar Order 6, as the allocation for this would only start on February 24. It was also not covered by earlier orders, as the earliest arrival date would be on March 1.
Hontiveros said Panganiban, who represented Marcos in the Sugar Regulatory Administration Board, had a January 12 letter addressed to one of the alleged sugar importers of the questioned importation, saying the allocation was "per instruction of Executive Secretary [Lucas] Bersamin."
Interpreting the memorandum issued by the Office of the Executive Secretary as an approval to proceed with the importation, Panganiban said he instructed "three capable and accredited companies to proceed with the importation of sugar provided that they agree to reduce the prices of sugar."
On March 2, the Department of Agriculture (DA) gave its go-signal for the release of the imported sugar that was flagged by Hontiveros as not covered by earlier sugar orders.
The go-ahead signal was issued by Panganiban "considering that allocations under Sugar Order No. 6, Series of 2022-2023 had been duly awarded, and considering further the Memorandum from the Office of the Executive Secretary dated January 13, 2023, and the Memorandum from the Office of the Senior Undersecretary of the Department Agriculture on even date…" — BM, GMA Integrated News