Filtered By: News
News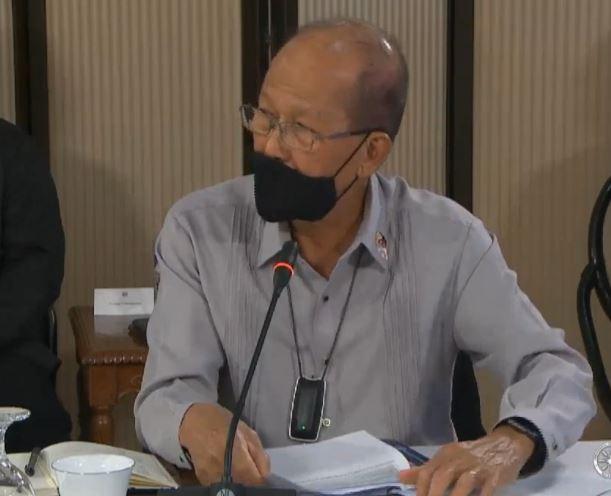 Lorenzana: Misuari claiming he brought ASG leader Susukan to surrender him to authorities
Security forces were not aware that Abu Sayyaf Group leader Anduljihad "Edang" Susukan arrived in Davao City to have a medical check-up, Defense Secretary Delfin Lorenzana said on Friday.
"Nobody knew that Susukan arrived in Davao with (Moro National Liberation Front founder Nur) Misuari last Sunday until his picture appeared in the media the other day," Lorenzana said in a message to GMA News Online.
He (Susukan) went with Misuari to Davao to have a prosthetics done on his severed hand," he added.
The Defense chief said, based on information he obtained, Misuari is claiming that he brought the Abu Sayyaf leader to yield him to the authorities.
"Misuari claims that he brought Susukan to surrender him to the authorities," Lorenzana said.
Asked if the military was not able to detect Susukan's movement from Sulu to Davao City, Lorenzana said: "Nakalusot dahil first, we trust Misuari. At any rate, mabuti na rin at nahuli siya."
According to Lorenzana, authorities will still investigate if Misuari could be charged for his action.
"We will investigate. But the mere fact that he brought Susukan to Davao away from his bailiwick in Sulu and alone could mean only one thing," Lorenzana said.
Lorenzana said it is also possible that Misuari wants to bring Susukan to President Rodrigo Duterte.
"Maybe Misuari really intended to turn him over. We suspect that he wanted to bring Susukan to the President and waiting for a chance," he said. "But we learned about it, we had him arrested, and Misuari readily and peacefully gave him up."
He added that when he learned about Susukan's presence in Davao City, they arranged for his arrest which was effected on Thursday night at the residence of Misuari in Yñigue Subdivision, Maa town.
Police served 23 warrants of arrest for murder, five for kidnapping and serious illegal detention, and six for frustrated murder against the local terrorist leader.
According to Davao City Police chief Police Colonel Kirby John Kraft, authorities are still investigating how long Susukan was at Misuari's residence.
Kraft said Susukan is set to be flown to Manila within the day.—AOL, GMA News