Filtered By: News
News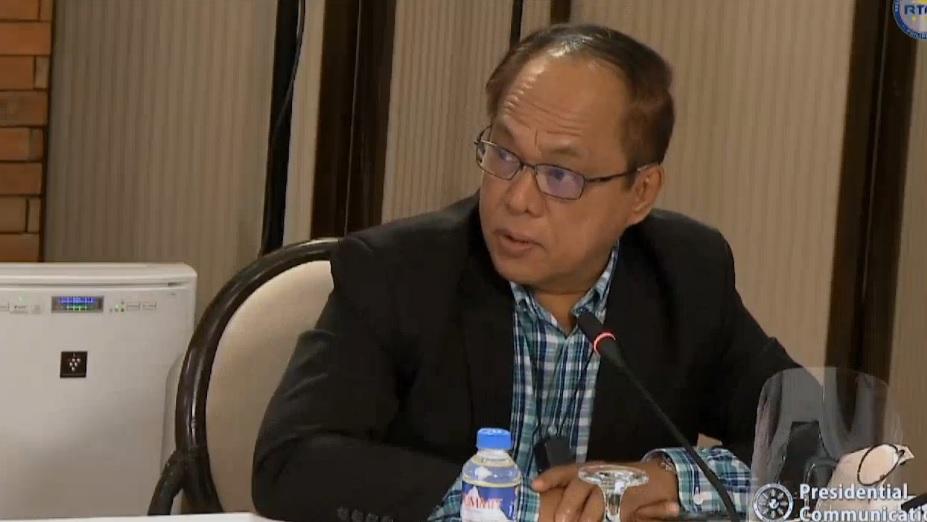 PROFILE
Who is Dante Gierran, the next PhilHealth chief?
President Rodrigo Duterte has tasked former National Bureau of Investigation (NBI) director Dante Gierran to lead the Philippine Health Insurance Corp. (PhilHealth) as the state insurer faces allegations of corruption.
Duterte's first NBI director, Gierran led the bureau from 2016 until he retired in February 2020, capping a 30-year career in the investigative agency. Before becoming director, Gierran headed the NBI's Davao Region office.
Justice Secretary Menardo Guevarra has expressed confidence in Gierran's abilities following his appointment to PhilHealth.
"Former NBI director Gierran's legal and accounting background, his well-known investigative skills, administrative abilities, and fiscal prudence make him fit for the PhilHealth top position, and equip him well to pursue the cleansing process and reformation at PhilHealth to their logical conclusion," Guevarra said.
Gierran joined the Bar on May 8, 1997 with roll number 41898, according to the Supreme Court's list of lawyers.
Gierran in the NBI
Gierran was still with the NBI when Guevarra ordered an investigation into allegations that a dialysis clinic was filing claims with PhilHealth for the supposed expenses of patients who had already died.
The NBI investigation led to the filing of criminal complaints against the owner and two former employees of WellMed, the dialysis clinic. Twenty-one PhilHealth officials and employees also face complaints.
The NBI has recently formed a task force to investigate newer corruption allegations involving PhilHealth.
The WellMed "ghost claims" scheme was only one of the several issues that the NBI was tasked to investigate during Gierran's term.
The bureau also looked into alleged corruption at the Philippine Charity Sweepstakes Office and the Bureau of Corrections, the smuggling of billions of pesos worth of illegal drugs, alleged players in the illegal drug trade in the country, including Kerwin Espinosa, and the murders of lawyers and prosecutors, among several other crimes.
The NBI had less than 600 agents nationwide as of November last year.
Claim vs. Gierran
In 2016, confessed Davao Death Squad member Edgar Matobato reportedly claimed that he and Gierran worked together to kidnap and kill a person and fed the corpse to crocodiles.
Though he admitted to knowing Matobato, Gierran denied the accusation. "I perform my job with honesty, objectivity, and fairness," he said at the time.
Quickly following his appointment as PhilHealth chief, Gierran admitted that he lacks experience in public health as he appealed to the public to give the agency a chance.
Under the Universal Healthcare Law, the PhilHealth president must have at least seven years of experience in the field of public health, management, finance, and health economics or a combination of any of these expertise.
"Hindi naman ganun kadali. The good thing with this, there are five units in NBI investigating right now. These units, these people used to be under me. I know them," Gierran said.
"Because I do not know PhilHealth, sabi ng iba if you're assigned in PhilHealth, it is as if you are being thrown into a snake pit. Ang sabi, tutuklawin ka ng ahas doon," he added.
Malacañang has defended Gierran's appointment. —KBK, GMA News