Filtered By: News
News
Leachon: Prioritize NCR, Calabarzon, Central Luzon in giving COVID-19 vaccine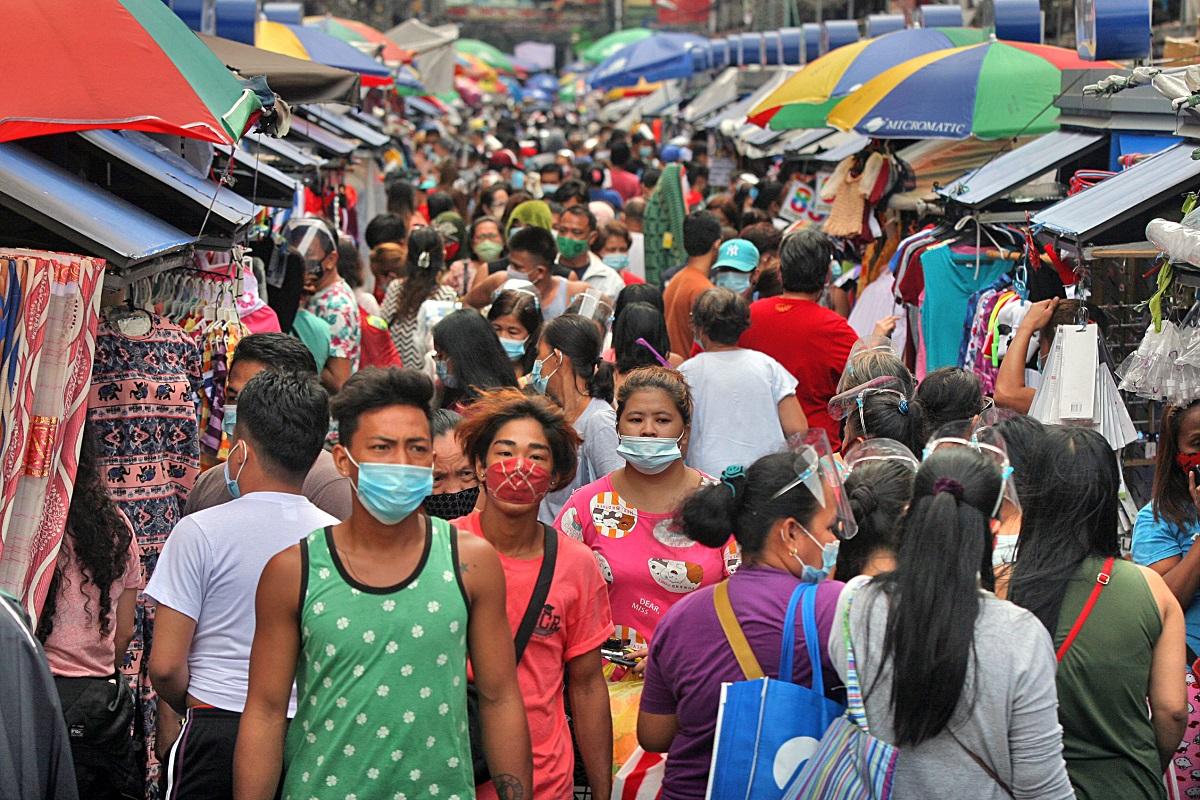 The Philippines should prioritize giving the COVID-19 vaccine in most of the economic epicenter first before moving on to other hotspots, health expert Dr. Anthony "Tony" Leachon said on Monday.
Leachon, former adviser to the National Task Force Against COVID-19, said the National Capital Region or Metro Manila, Calabarzon and Central Luzon form 70% of the country's economic epicenter.
"They said we can vaccinate in three to five years. I have a different suggestion. The initial volume of vaccines from AstraZeneca, Pfizer and Moderna should be focused on NCR which has a population of 13 million, Calabarzon and Central Luzon because these areas make up 70% of the economic epicenter of the country," Leachon said in an ANC interview.
"Once we are okay with the 70% of our economic epicenter, then we should focus on other hotspots [of COVID-19] like Davao and Cebu," Leachon added.
Doing so would enable the government to achieve its target in two years instead of five, he said.
Leachon was referring to the timeline given by vaccine czar and National Task Force Chief Secretary Carlito Galvez Jr. that 100 million Filipinos will be given a COVID-19 vaccine in five years or 20 million Filipinos annually.
Health Undersecretary Rosario Vergeire deferred commenting on Galvez's timeline since the country has no COVID-19 vaccines yet approved by Philippine regulators. The government and the private sector recently inked a a deal with British firm AstraZeneca for an initial 2.6 million doses of COVID-19 vaccines.
Vergeire said the Department of Health's best performance in mass vaccination came in 1998 when it was able to vaccinate the targeted 85% of the 22.9 million children needing immunization.
However, she conceded that the DOH will not be able to vaccinate 70% of Filipinos within a year mainly due to lack of COVID-19 vaccine supply.
For Leachon, though, a two-year timeline for vaccination will work if those residing in 70% of the economic epicenter will be prioritized.
"If we want to spread the vaccine thinly, surely it will take us three to five years. But if we want to be agile, we can finish in two years if we focus on the economic epicenter first. Economic recovery would need herd immunity, and the vaccination of 70% in these areas will enable them to return to normalcy and cause faster economic recovery," Leachon said.
Only COVID-19 vaccines from American firms Pfizer-BioNTech and Moderna, as well as British firm AstraZeneca in a joint effort with Oxford University, have been proven to be over 90% effective after human trials.
Vaccines developed by Pfizer-BioNTech and Moderna, however, cost more. They also pose logistical challenges to low and middle income countries since they require ultra low freezer or -70 degrees to -80 degrees Celsius temperature for storage.
Galvez Jr. said last week that more than 35 million Filipinos will be prioritized to receive vaccines against COVID-19.
He said the priority list of vaccine recipients came from the DOH and was created with the guidance of President Rodrigo Duterte.
As a strategy, the vaccination will start in areas that are most affected by the pandemic as well as those considered as business centers so the country will immediately feel its effect, Galvez said.
Areas Galvez identified include the NCR, Calabarzon, Central Luzon, Cebu, Davao, and Cagayan de Oro.
The Philippines has recorded 429,864 COVID-19 cases as of Sunday. Of this number, 398,624 recovered while 8,373 died.
The number of active COVID-19 cases is at 22,867. —KG, GMA News