Filtered By: News
News
Philippines' COVID-19 cases could hit half a million by end of 2020 —OCTA Research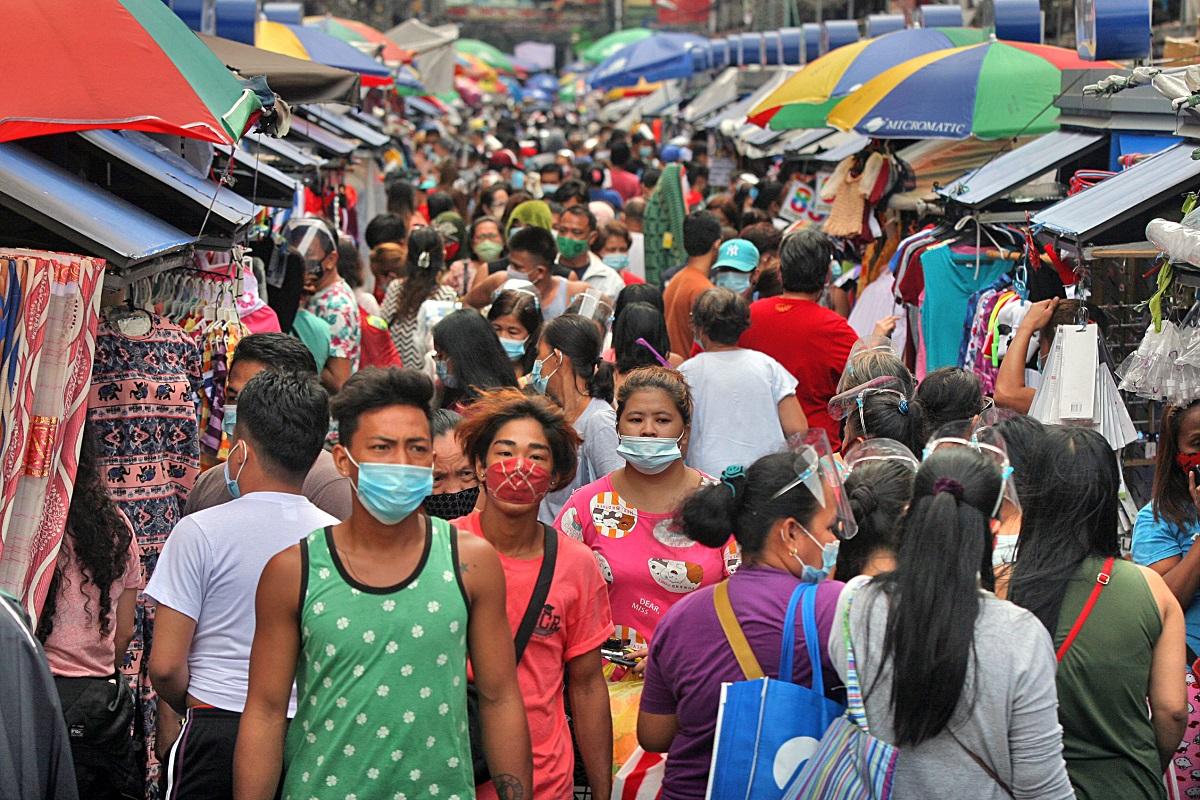 The Philippines' COVID-19 cases may reach up to 500,000 by the end of the year, a group of academic experts said Monday, ahead of President Rodrigo Duterte's announcement of quarantine measures to be implemented across the country in December.
According to OCTA Research, the total number of infections could hit between 470,000 and 500,000 (with a mean of 485,000 cases) by December 31. The country reported 429,864 cases, including 8,373 deaths as of November 29.
The country's reproduction number increased to 0.88 but remains below the critical level of 1 for the period November 22 to 28, the group said. Experts said a value higher than one indicates the virus is spreading.
The researchers listed the National Capital Region (NCR), Davao del Sur, Quezon, Negros Occidental, Pampanga, Bulacan, Misamis Oriental, and Western Samar under areas of concern and categorized the cities of Makati, Lucena, Batangas, Davao and Pagadian as high-risk areas due to a spike in cases and other factors such as hospital bed occupancy.
"Based on the available data, it is becoming clear to us that the increases in new cases in many places around the country are largely community transmission exacerbated by the rise in mobility due to the opening up of the economy coupled with the deteriorating compliance with the minimum health standard by citizens due to pandemic fatigue," the OCTA Research's latest monitoring report stated.
"In some places, the situation is further exacerbated by the effects of the recent typhoons (including delays in test reports due to the temporary closing of test centers)."
The OCTA Research urged the national and local governments to work together to limit the spread of the virus by increasing testing, contact tracing, isolation and quarantine, and the implementation of small, targeted lockdowns to contain "super-spreading events" in the communities.
They also appealed to the public to avoid not just crowded and enclosed areas but also to refrain from joining or organizing social gatherings this Christmas season.
"There is evidence from Europe and North America that increased social mixing among households is driving the second wave of COVID-19 in these parts of the world," said the OCTA Research, which is composed of experts from the University of the Philippines, University of Santo Tomas, and Providence College in the United States.
The researchers asked the government to enforce the 10-person limit for gatherings in areas under general community quarantine such as the NCR and to discourage office parties and other social events.
"Family gatherings should be limited in size and should be celebrated outside to mitigate transmission," they said.
Duterte is expected to announce the quarantine measures for December on Monday night.
In an interview on Dobol B sa News TV, Dr. Guido David of OCTA Research said they have recommended maintaining the general community quarantine (GCQ) in Metro Manila in December to secure the projected decrease in COVID-19 cases in 2021.—AOL, GMA News