Filtered By: News
News
PNP probing 'issues' in drug war ops raised by Guevarra —spox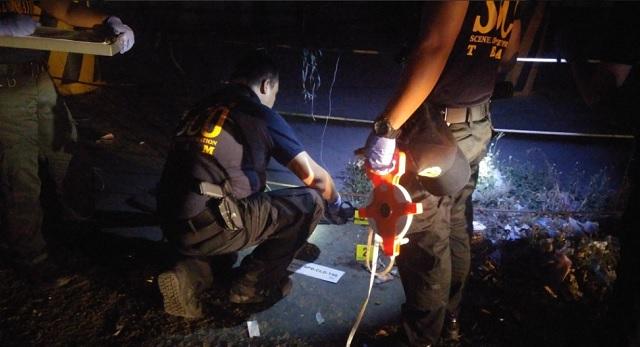 The Philippine National Police (PNP) has formed a panel to look into the "essential issues" in its anti-drug operations that were raised by Justice Secretary Menardo Guevarra before the United Nations Human Rights Council.
In a text message on Thursday, PNP spokesperson Police Brigadier General Ildebrandi Usana said PNP chief Police General Debold Sinas has created a technical working group on February 17 to look into the issues presented by Guevarra.
"The Chief PNP has already designated a technical working group composed of key PNP offices to look into and discuss essential issues raised by the Secretary of Justice," Usana said.
According to him, the result of the probe as well as recommendations will be submitted to Sinas by the first week of March.
"No reaction for the meantime from the PNP po, till the report is out," Usana said.
In a speech, Guevarra reported to the UN Human Rights Council that many weapons allegedly belonging to slain drug suspects have been left unexamined by authorities.
Guevarra said that the inter-agency task group formed to look into the killings confirmed that many of the suspects resisted arrest or tried to draw their guns on government agents.
"Our initial and preliminary findings confirm that in many of these cases, law enforcement agents asserted that the subject that the subject of anti-drug operations resisted arrest or attempted to draw a weapon and fight back," Guevarra said.
"Yet, no full examination of the weapon recovered was conducted. No verification of its ownership was undertaken," he added.
Guevarra said the law enforcement agents involved failed to follow standard protocols pertaining to coordination with other agencies and the processing of the crime scene.
Human Rights Watch (HRW) deputy Asia director Phil Robertson said Guevarra's speech revealed "a reality that was obvious to those in the affected communities, namely that after killings occurred, there were no subsequent police investigations into the circumstances of what took place."
"The real name for that is impunity, and these police failures were so systematic that these oversights go well past the accidental or inadvertent failures," he said in a statement.
He believes that the PNP was operationalized to act as a government "hit squad" to go after drug suspects, with policemen receiving direct encouragement from Duterte and their local commanders.
"The failures to investigate these killings were baked into the 'drug war' model from the start, with the police prepared to act because they knew that not only can they get away with it, but that they're supposed to get away with it," he said.
Malacañang has repeatedly denied that the killings have President Rodrigo Duterte's blessing. —KBK, GMA News