Filtered By: News
News
CRITICIZED BY ROBREDO
DILG defends removal of travel authority, quarantine requirements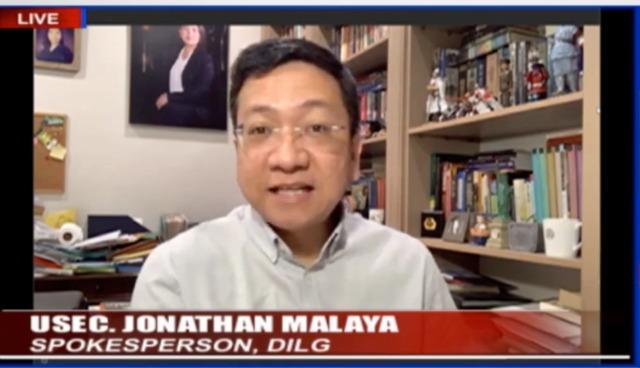 Following some criticism, the Department of the Interior and Local Government (DILG) defended its decision to remove and loosen several health protocols and requirements amid the COVID-19 pandemic.
In a statement on Tuesday, DILG spokesperson Undersecretary Jonathan Malaya clarified that RT-PCR test was never a requirement from the national government but from local governments.
"We wish to clarify that the PCR test was never a requirement by the national government. It was some LGUs who required it. Now, under the new protocols, the PCR test may still be required by the LGU of destination," he said.
"Travelers just need to check with their LGU if it's required. But please take note that LGUs can only require the RT-PCR test and cannot require the Antigen or rapid tests as requirement for travel," he added.
On the removal of quarantine requirement, Malaya pointed out that they consulted with health professionals and they suggested that no traveler shall be required to undergo facility-based quarantine.
Only travelers who will exhibit symptoms upon arrival will placed under quarantine.
"Therefore, the health assessment of passengers or travelers supervised by medical professionals shall be mandatory upon entry in the port/terminal and exit at point of destination," he said.
DILG made the statement after Vice President Leni Robredo criticized the removal of quarantine and testing protocols, saying it could lead to possible surge of COVID-19 cases.
Malaya said her criticism is misplaced.
"When the Vice President said that it was the Locally Stranded Individuals who were responsible for the spread of COVID to the provinces, this was in the early days of the pandemic when our infection rates were high and compliance with minimum health standards were very low," he said.
"A year later, compliance is now high, our active cases are low, and our people know what to do to protect themselves and their families," he added.
The Inter-Agency Task Force on Emerging Infectious Diseases (IATF-MEID) recently issued Resolution No. 101 for streamlined protocols across all LGUs.
According to Malaya, the resolution was created by the DILG in coordination with the PNP, Union of Local Authorities of the Philippines, League of Provinces of the Philippines, League of Municipalities of the Philippines, and the League of Cities of the Philippines. --Joviland Rita/KBK, GMA News