Filtered By: News
News
Potential use of ivermectin as COVID-19 drug requires 'strong clinical trials' —WHO official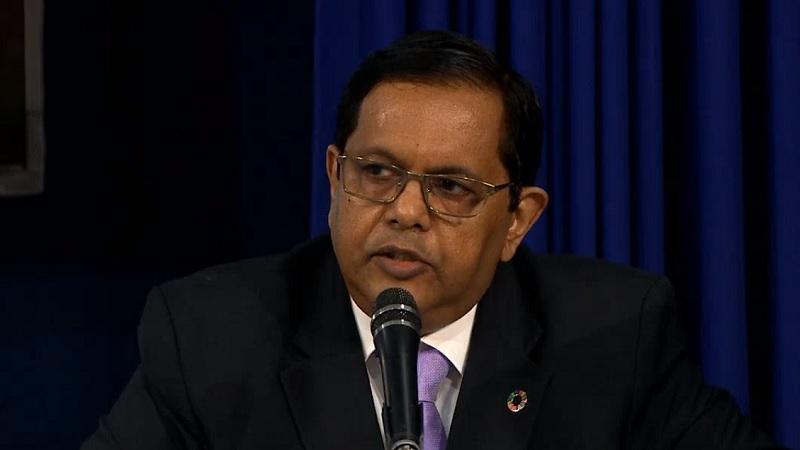 Clinical trials should be conducted before making a conclusion whether or not the anti-parasitic drug ivermectin can treat COVID-19 patients, a World Health Organization (WHO) official said Monday.
WHO country representative Rabindra Abeyasinghe said the WHO "came out with a very clear position that the potential use of ivermectin as a prophylactic or as a therapeutic agent needs to be evaluated through equally strong clinical trials, not just the solidarity trials."
"Let's do [a] clinical trial that has the power to differentiate whether what we have seen is because of chance, or there is the actual efficacy of the drug. When we have that evidence, we will be ready to share," he said at a Palace press briefing.
An application for compassionate use of ivermectin on humans has already been filed before the Food and Drug Administration (FDA), presidential spokesperson Harry Roque said.
The FDA, however, warned the public on March 15 against purchasing and using ivermectin veterinary products against COVID-19.
"Any use of Ivermectin veterinary products for the prevention and treatment of COVID-19 should be avoided as the benefits and safety for this purpose has not been established," it said.
"Ivermectin is not approved by the FDA for treatment of any viral infection."—LDF, GMA News