Filtered By: News
News
Angara: Senate finance panel to hear Bayanihan 3 bill once Congress resumes session in July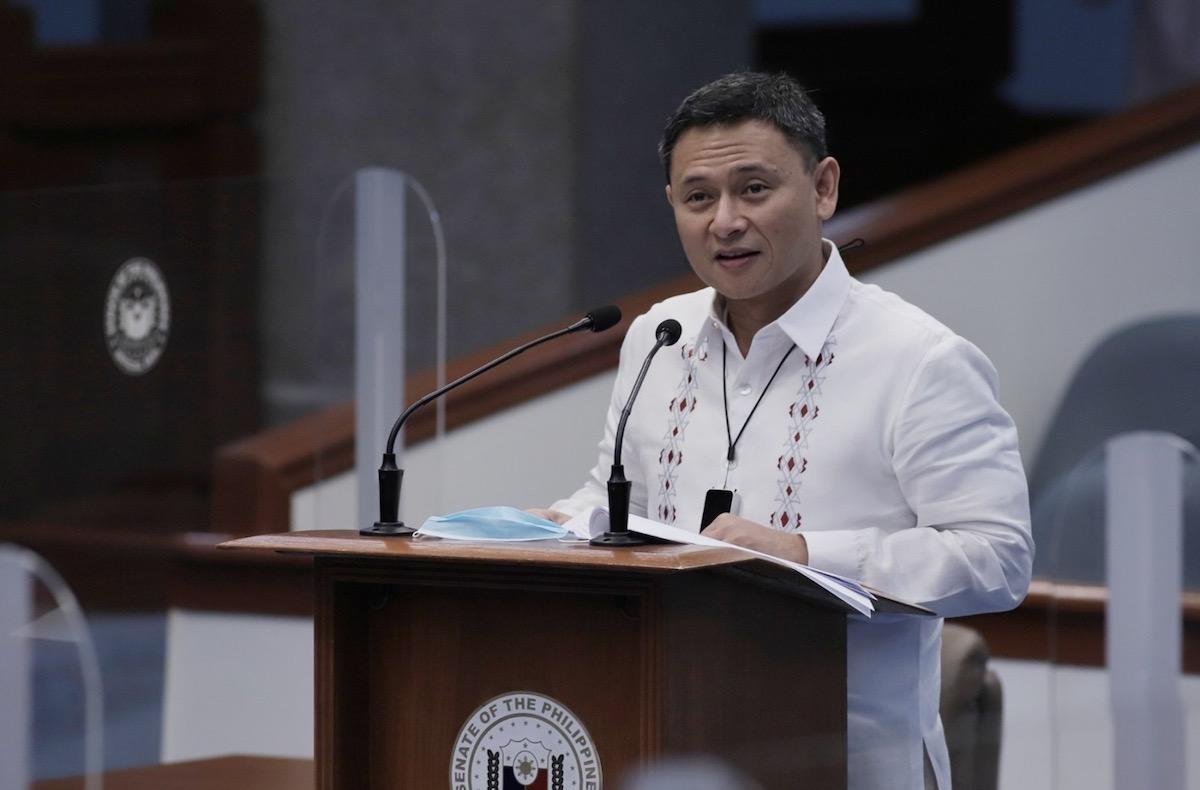 The Senate finance committee will hold hearings on the Bayanihan 3 bill once Congress resumes sessions in July, its chairman, Senator Juan Edgardo "Sonny" Angara said Wednesday.
"As to the question whether we'll have a hearing, well the Bayanihan 2 expires at the [end] of this month. So maybe when Congress resumes, we can hear the different measures. It's the right time to have hearings on Bayanihan 3," Angara said at the Kapihan sa Manila Bay virtual forum.
Sessions in both houses of Congress are adjourned sine die since June 4.
The Senate and the House of Representatives will resume sessions the morning of President Rodrigo Duterte's last State of the Nation Address on July 26.
Among the provisions in the Bayanihan 3 bill that they will deliberate on was Health Secretary Francisco Duque III's appeal to include P66 billion for the testing, maintenance, and other operating expenses, as well as additional hiring for the government's COVID-19 response.
"There is no formal communication from Secretary Duque yet and if you heard [Finance Secretary Carlos] Dominguez III and [Budget Secretary Wendel] Avisado, they would rather that be tackled separately daw from Bayanihan 3," he said.
"I want to know the reason why they said that. They didn't really go specifically into the reasons, maybe they want to tackle the health problem separately from the stimulus problem. Although, a lot of senators want to discuss that together because that's all part of the COVID response," he added.
Angara also said that Congress cannot extend the Bayanihan To Recover as One Act, commonly known as Bayanihan 2, while the sessions in Congress is adjourned.
Bayanihan 2 is set to expire on June 30.
He said the Executive Department has only two weeks to obligate all the unused funds under the Bayanihan 2 Law.
During the Senate Committee of the Whole hearing Tuesday, Avisado said of the P200.12 billion funds under Bayanihan 2 Law, 86.09% or P172.28 billion were already obligated while P135.81 billion were already disbursed as of May 31.
This leaves roughly P27.84 billion unspent appropriations under the said law.
Last June 1, the House of Representatives passed its version of the Bayanihan 3 bill.
The House version seeks to provide P401 billion worth of interventions to help Filipinos recover from the COVID-19 pandemic.
A counterpart measure of the Bayanihan 3 bill was also filed by Senate President Pro Tempore Ralph Recto in the Senate.
Recto's proposal comes with a P485-billion appropriation which will cover the government's expenses for various COVID-19 response.
In April, Dominguez said the economic cluster is exploring additional sources of revenue to fund the Bayanihan 3. — RSJ, GMA News