Filtered By: Showbiz
Showbiz
Michelle Dy in tears over Lloyd Cafe Cadena's death: 'Lord, why did you take away the only one I had'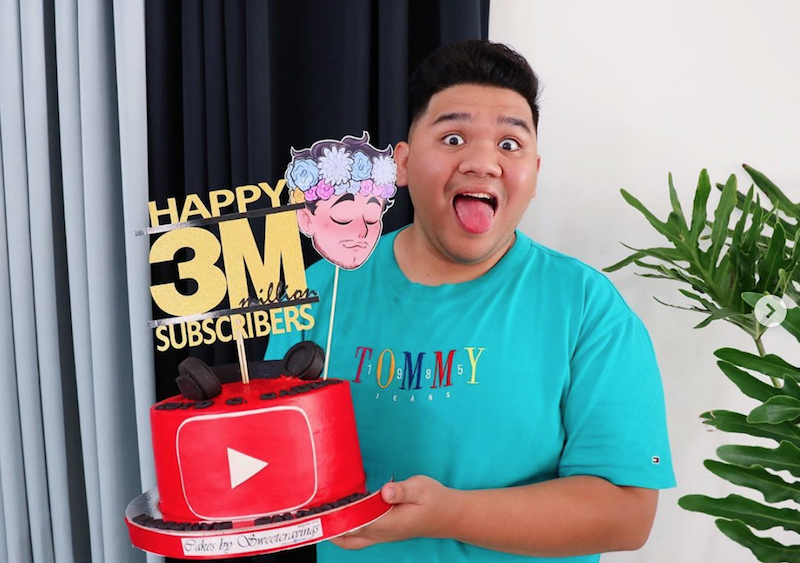 Michelle Dy couldn't help her tears as she mourned the untimely passing of her friend Lloyd Cafe Cadena.
On Instagram, the vlogger and internet personality shared clips of herself crying while listening to Mariah Carey's "Thank God I Found You," as well as a series of emotional messages.
Photo: Michelle Dy's Instagram
"Lord, why did you take away the only one I had," she wrote.
"I love you so much Lloyd...and I thank the Lord that I was able to [make] you feel how much you mean to me...I don't regret anything because I know deep inside I expressed how much I love you and how much I appreciated you and I know you felt that," she added.
Photo: Michelle Dy's Instagram
She said that whenever she was going through something online and offline, Lloyd would always be the one to text her first.
"As simple as 'I love you' 'yan ang una niyang text, and after that he will save me. He will save the day. Siya ang sasalo sa akin," she said.
She went on to say that both of them didn't have many friends, because they would often get "misinterpreted."
"We both had strong personalities that not a lot could handle...but sa aming dalawa, we were our safe place. I was the only one that could handle him, and he was the only one that could handle me," she said.
The shocking news of Lloyd's death had the internet on its knees, as Pinoy netizens, celebrities and online personalities mourned the loss of another well-loved creator.
The reason for his death has not yet been revealed. Just two days before his death, Lloyd shared a vlog update on his Facebook page.
Lloyd started his vlogging journey nine years ago.
With over 5.3 million subscribers on YouTube and 6.5 million followers on Facebook, he rose to fame with his funny and witty online videos. —JCB, GMA News