Filtered By: Showbiz
Showbiz
Heart Evangelista when asked if she's filming Crazy Rich Asians: 'No but, basta'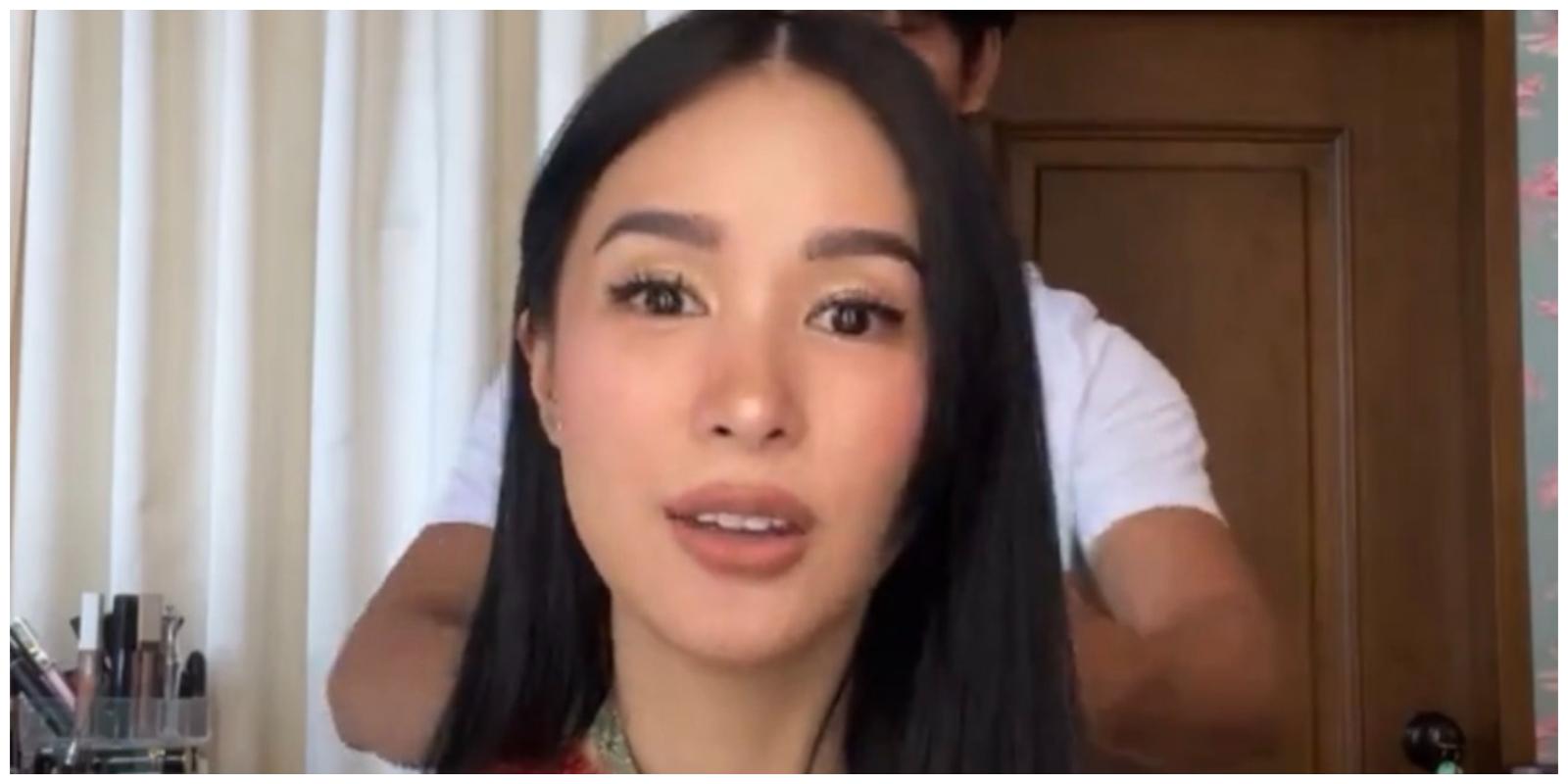 Is Heart Evangelista going to be in the upcoming "Crazy Rich Asians" film?
In an Instagram Live on Tuesday, the Kapuso actress and fashion icon was asked if she was filming for the movie. Her answer? "No but, basta."
Heart however mentioned she was planning to see the book's best-selling author, Kevin Kwan, sometime in the future.
"But I am seeing Kevin Kwan also. I'm gonna have lunch with him or dinner with him," she added.
Based on Kwan's best-selling novel of the same name, "Crazy Rich Asians" (2018) follows a Chinese-American professor who discovers the glamorous world of her boyfriend's wealthy family.
Heart Evangelista had revealed in a previous interview that she auditioned for the role of Araminta Lee but didn't get it.
The Filipino actress and fashion icon has been rumored to star in the sequel, but there has yet to be an official announcement on the matter.
Heart was also once featured by Vogue as one of the world's real-life "Crazy Rich Asians," according to Kwan.
The two last saw each other in Paris during Fashion Week before COVID-19 lockdowns were put in place last year. Heart and Kevin first met in 2018, also in Paris. — Margaret Claire Layug/LA, GMA News