Filtered By: Showbiz
Showbiz
Edward Norton can't have enough of this Daniel Craig ad lib from 'Glass Onion'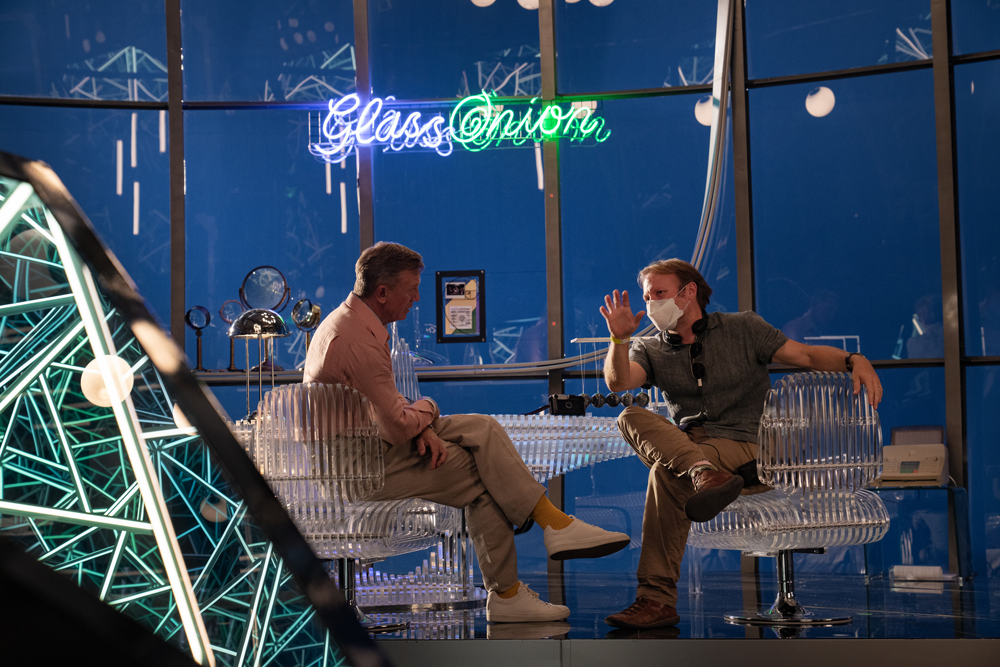 "Glass Onion: A Knives Out Mystery" is out on Netflix today. It's a funny murder mystery movie with a stellar cast, who all clearly enjoyed each other's company during the shoot.
At a recent virtual press conference, where Edward Norton, Jannelle Monae, Kate Hudson, Kathryn Hahn, Jessica Henwick, and Madelyn Cline gathered to field questions from press around the world, GMA News asked the cast to share the funniest, most memorable blooper from the shoot.
Edward Norton happily indulged us with "not a blooper but Daniel [Craig] did a thing."
At the scene where Miles Bron (Norton) welcomes his friends for pre-dinner drinks, he extends the same greeting to Detective Benoit Blanc (Craig).
"I asked him what drink he'll have, and Blanc (Craig) said 'What do you have?' And I said, 'Well, I have everything'," Edward narrates.
He believes what happened after was all of Craig's doing because "it's not in the script."
"He goes, 'oh well, in that case I'll have a Chateau le cristo pastis s'il vous plait," Norton shared laughing. "It was so good."
Edward narrates, Daniel Craig "immediately laughed and he turned and he said 'did I go too far?' And we're like 'don't change a thing'."
Apparently, Edward found it so funny he turned it into a ring tone specific for Daniel Craig.
"I've made Daniel saying 'I'll have a Chateau le cristo pastis s'il vous plait' as my ring tone for me. Now when he calls..."
"Glass Onion" comes at the heels of "Knives Out." It tells the story of a group of friends heeding the invite of mega tech billonaire Miles Bron to come spend some time in his private Greek island. He prepares a mystery game for his friends and when it turns fatal, the curious presence of Detective Benoit Blanc doesn't seem too strange anymore. — GMA Integrated News