Filtered By: Sports
Sports
Was SJ Belangel's last-gasp triple designed by Gilas Pilipinas? Tab Baldwin explains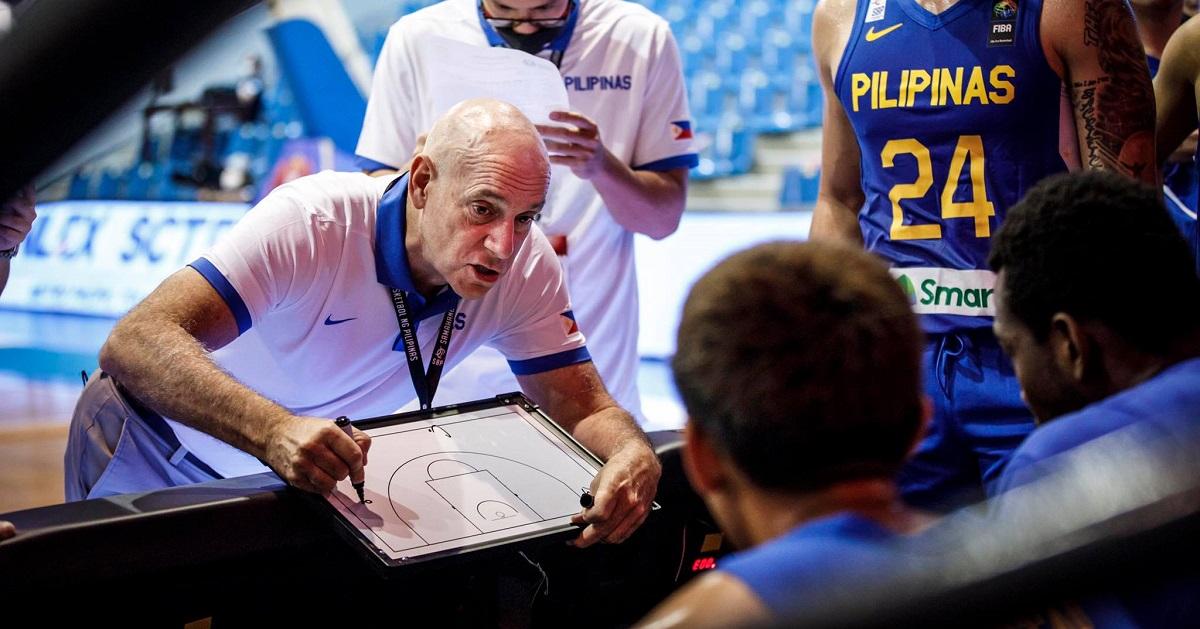 Believe it or not, SJ Belangel was not the main option to bury the shot that would give Gilas Pilipinas the win over South Korea.
According to head coach Tab Baldwin, they had multiple options for the play but it was originally designed for the 6-foot-7 Carl Tamayo.
But Baldwin said the South Koreans made a great adjustment by switching Ra Gun Ah (more popularly known as Ricardo Ratliffe) to defend Tamayo, which took away that option.
"The primary option we wanted was to get Carl Tamayo into the basket with the ball on a direct entry pass from Dwight but they switched Ra onto Carl," Baldwin told reporters after the game.
"And Ange (Kouame) didn't quite execute the way we wanted so the middle of the lane wasn't available and Dwight did the smart thing because the worst thing would have been to get a five-second call and give Korea the ball with the chance to win the game," said the three-time UAAP champion coach.
The scramble, fortunately, did Gilas good.
With Tamayo unavailable, Dwight was left with no option but to dish the pass to an open Belangel, who successfully drained an off-balance buzzer-beater for the game winner, 81-78.
"Yes he was an option but really just an entry option, just to get the ball in bounds. The credit has to go to Dwight for making the smart play and SJ just making the play," Baldwin said.
The win catapulted Gilas to the 2021 FIBA Asia Cup to be held in August in Indonesia, but the team still has two assignments left in the qualifying tournament.
They will play Indonesia on Friday before facing the South Koreans again on the Sunday.
—MGP, GMA News