Filtered By: Sports
Sports
PH women's football coach wants to stop using 'Malditas' as the team's monicker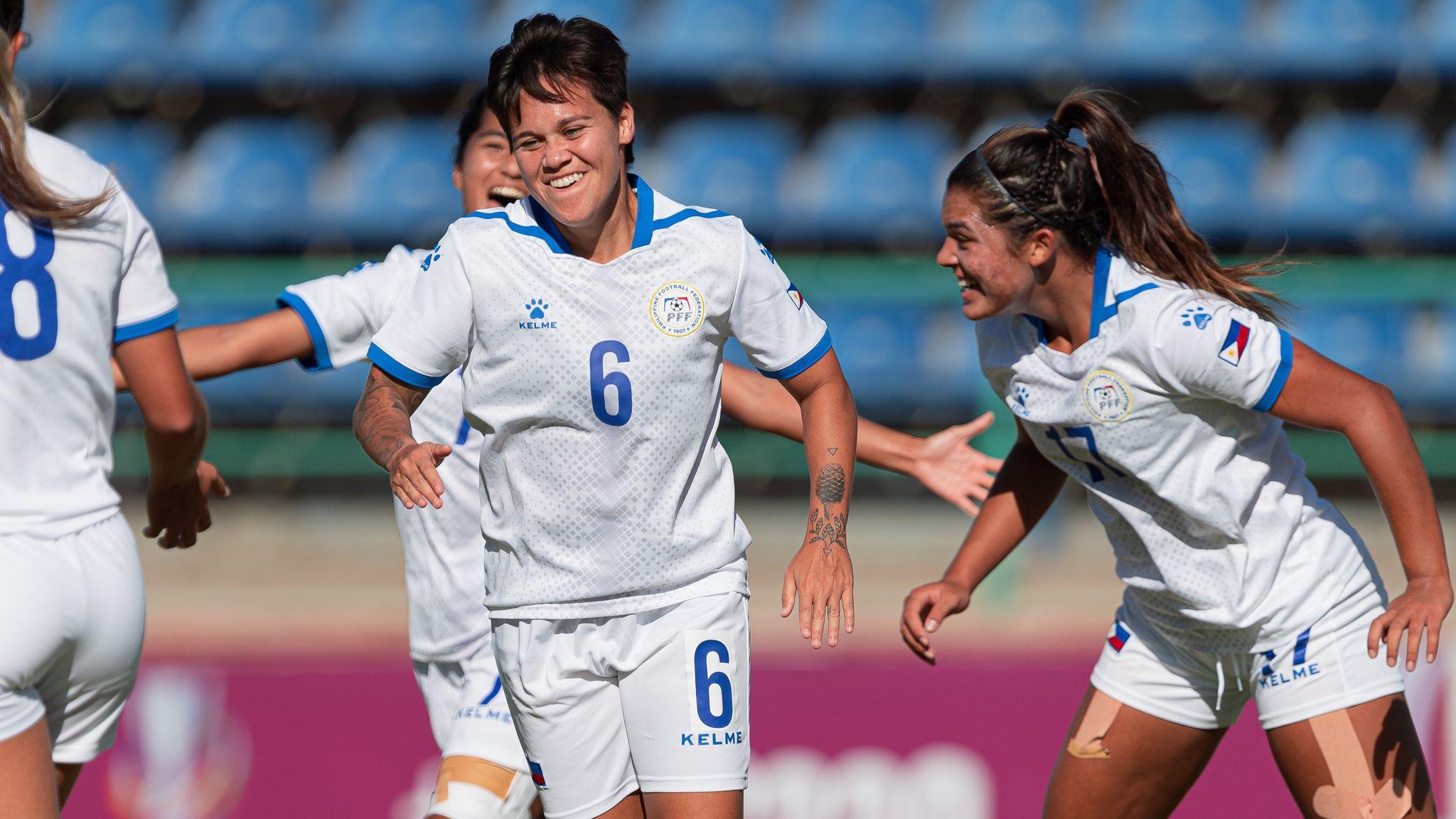 Philippine women's national football team head coach Marlon Maro called for a stop of the use of 'Malditas' as the team's moniker, as he feels the word does not represent the country's female booters.
Maro, who steered the nationals to a sweep of the recently-concluded 2022 AFC Women's Asia Cup qualifiers in Uzbekistan, stressed that his players are 'beautiful, they are good, they are intelligent, and they are very disciplined.'
"When I retired from women's coaching in 2007, there was no monicker. But personally, if you ask me, I don't like this word 'malditas' because that doesn't represent the beauty of being a FIlipina. That's my own opinion," he said in the Philippine Sportswriters Association (PSA) Forum.
"Now that I am back in the women's team, I told the team that we have to stop using this Maldita word."
Maro, who was appointed to take the coaching duties in July after announcing his retirement in 2007, said they are now looking for another nickname that the team can use in international and local tournaments.
"We are trying to look for a new one that truly represents to the world the Filipina people. I'm using this platform to announce as the coach of the team that this team tries to stop using Maldita because these are not malditas players," he added.
"I think we have to look for a name that we have to be proud of."
The team is now gearing up for the Asian Cup slated for January 20 next year in India.
They are hoping for a fine finish in the tournament as the top five teams from Asian Cup will book a ticket to the 2023 FIFA Women's WOrld Cup.
"Our goal in Uzbekistan was to be number one, on top, for us to be in the Asian Cup and because that's the only gateway to the world cup. The goal is to play in the 2023 Women's World Cup. The mentality changes and everything follows after we announce that mantra."
—JMB, GMA News