Filtered By: Topstories
News
Isko defends new coat of dolomite sand in Manila Bay amid pandemic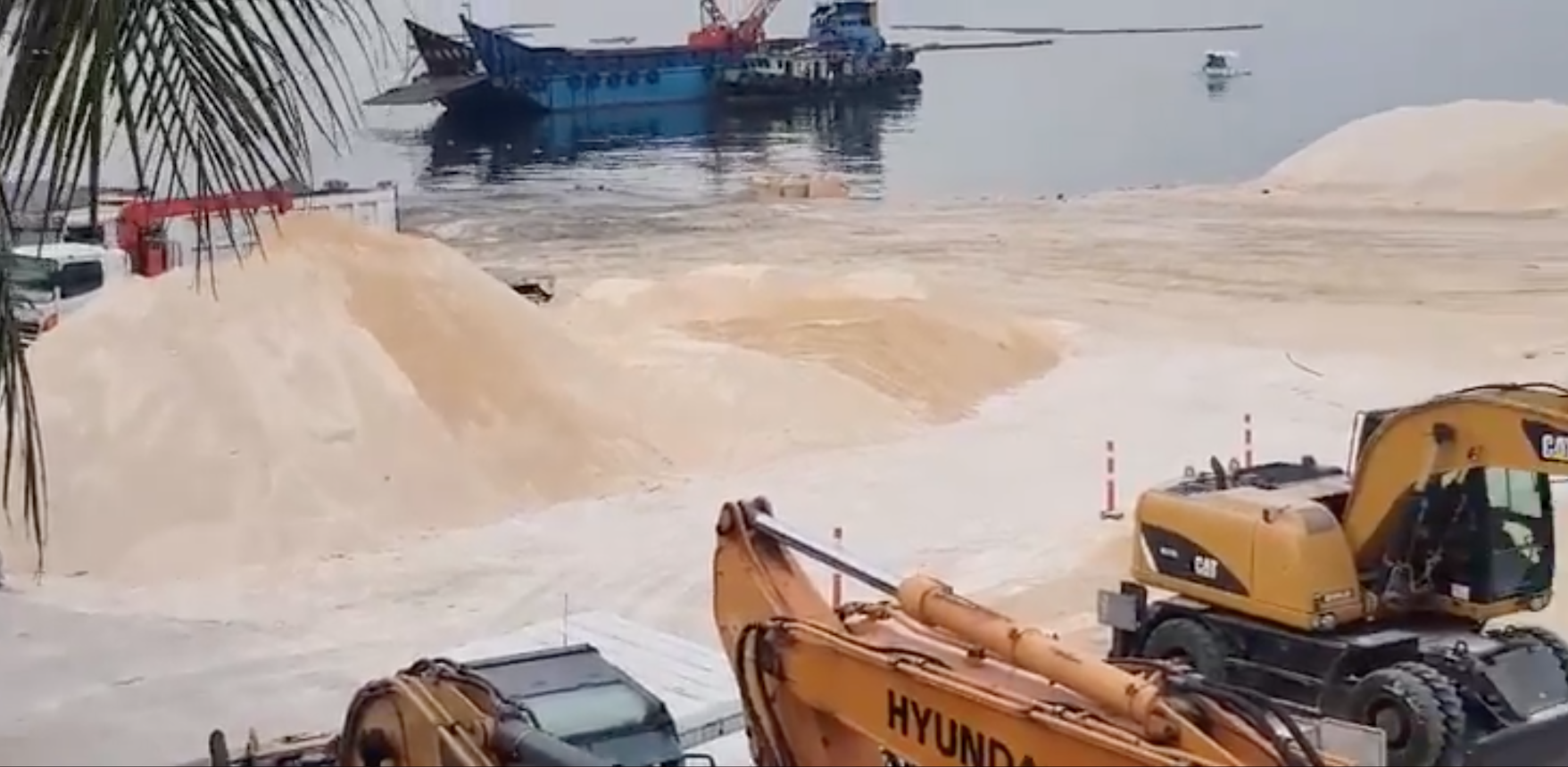 Manila Mayor Isko Moreno on Thursday defended the pouring of a new coat of dolomite sand in a portion of the Manila Bay as the country battles against the COVID-19 pandemic.
Interviewed on CNN Philippines, Moreno pointed out the government should continue its projects considering that the country's economy suffered due to the impact of the pandemic.
"Life must go on. Things must move on the way we wanted it," Moreno said.
"We must continue to move on. The country must move because economically we're hurt… All other things in the government in terms of visions, aspirations, future development for midterm and long term must be done," he added.
Moreno made the statement when asked if the timing of pouring another coat of dolomite sand in the area was appropriate amid the COVID-19 pandemic.
While the national government is working on beautifying the Manila Bay, Moreno said he will focus on what the local government can do about the pandemic.
On Wednesday, several backhoe operators are currently at work in the area pouring and leveling crushed dolomite rocks in the Manila Bay.
About 500 tons of crushed dolomite rocks were placed last year by the government to spruce up a portion of the Baywalk area in the Manila Bay and was opened to the public by September 2020.
The Department of Environment and Natural Resources (DENR) earlier said that the P389-million project will discourage people from littering.
The health department has declared that the rocks are not a health hazard.
The project was criticized by environmentalists and fisherfolk, saying that the project was not the answer to pollution control in the area.
Citing information from the DENR, Greenpeace Southeast Asia campaigner Sonny Batungbacal said that only 15 percent (2.4 million out of 16.3 million) of the water-served population in Metro Manila are connected to a sewerage system. -MDM, GMA News