Filtered By: Topstories
News
Duterte makes good on promise to bring troops to Hong Kong for liberating Marawi
President Rodrigo Duterte has treated a fresh batch of goverment troops to a free trip to Hong Kong as a reward for liberating Marawi City.
Records from the Philippine Army's G1 or personnel department show that the latest batch left in the last week of February for a two-night stay in Hong Kong.
"Libre ang plane ticket, hotel at may allowance. It was a promise made by the President," Army spokesman Lieutenant Colonel Louie Villanueva told GMA News.
During his visit to Marawi City at the height of the government offensive against Maute-ISIS terrorists, the commander-in-chief promised that he would send his troops to the popular tourist destination once the fighting was over.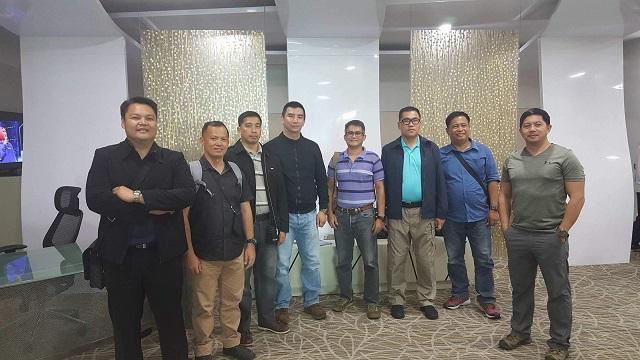 Government troops pose for a photo before departing for Hong Kong in February for a 2-night stay, a treat from President Rodrigo Duterte for their victory in Marawi City against the Maute group. Photo courtesy of Lt. Col. Jon Goyena
Among those who joined the trip was Lieutenant Colonel Jon Goyena, a seasoned armor battalion commander deployed on Marawi's frontlines. "I was on cloud nine and it's an honor to think that it came from the President," Goyena said.
An estimated 150 troopers from different units made up the fourth batch of vacationers.
"Nakatatak na ito sa memory ng mga sundalo," said Villanueva.
According to Villanueva, the first batch vacationed in Japan. The second and third batches went to Hong Kong as well.
"Mataas ang morale ng mga sundalo," Villanueva said.
In the battle to retake Marawi, the Philippine military launched one of the bloodiest operations in recent history, claiming the lives of over 1,000 government troops, Maute-ISIS fighters and civilians. —KG, GMA News