Filtered By: Topstories
News
Duque says he's doing his best as Health chief, lapses not deliberate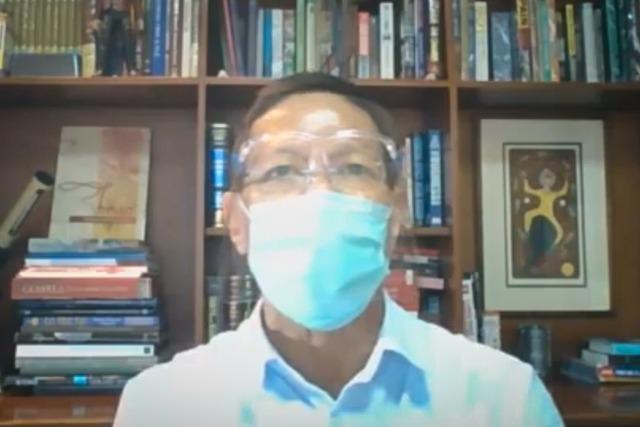 Health Secretary Francisco Duque III on Tuesday claimed he is doing his best to head efforts against COVID-19, as he said lapses were not deliberate and criticisms were unfair.
At a Senate hearing, Duque was asked to comment on the current situation of the Philippines with over 160,000 confirmed cases of the coronavirus disease, and the curve yet to be flattened.
"I took full responsibility of my decisions and actions, and the effort that's kumbaga pa I'm trying my best," he told Senators.
"There was never a time that I never tried my best but if my best is not enough, I just have to do some more reflection and soul searching and I will be the first to let everyone know that we need to learn," added Duque.
Confirmed cases of the coronavirus disease continue to rise in the Philippines, with daily infections currently on the thousands.
As of Monday, August 17, 2020, the Philippines has reported a total of 164,474 confirmed cases. This includes 112,759 recoveries, and 2,681 fatalities.
The country has since scored international attention due to its handling of the pandemic, even being tagged as "The Land of COVID-19" in a Thai publication.
Several lawmakers have already earlier called on Duque to resign, but President Rodrigo Duterte has repeatedly defended him.
"I mean if there have been some lapses in terms of our initial response, those were not deliberate. They were a product of honest assessment of all the data and facts that were coming in," said Duque.
This was refuted, however, by Senator Franklin Drilon who noted that neighbors of the Philippines have succeeded in addressing the health crisis even with the same data.
"Those data and facts were the same data and facts that our neighbors saw," he said.
Likened to a politician
In the same hearing, Drilon asked Duque to respond to a column of John Nery which likened the Cabinet official to a politician due to photo ops of him handing out masks to a community.
"The comments of Mr. Nery, that is his opinion but he is portraying me as if I have behaved more like a politician is unfair to say it candidly," said Duque.
"It's unfair because our handing down of the mask, the whole IATF, the representative IATFs, have committed to the President," he added.
According to Duque, the handing out of the washable face masks were part of a side event and were instructions of Duterte.
"I think Mr. Nery must have seen me together with the IATF secretaries and this, the role of the inter-agency task force and the national task force is really to coach and handhold and to guide our local government units," he said. — RSJ, GMA News