Filtered By: Topstories
News
Gamboa to those sharing his old, private event photos: Take down or face criminal raps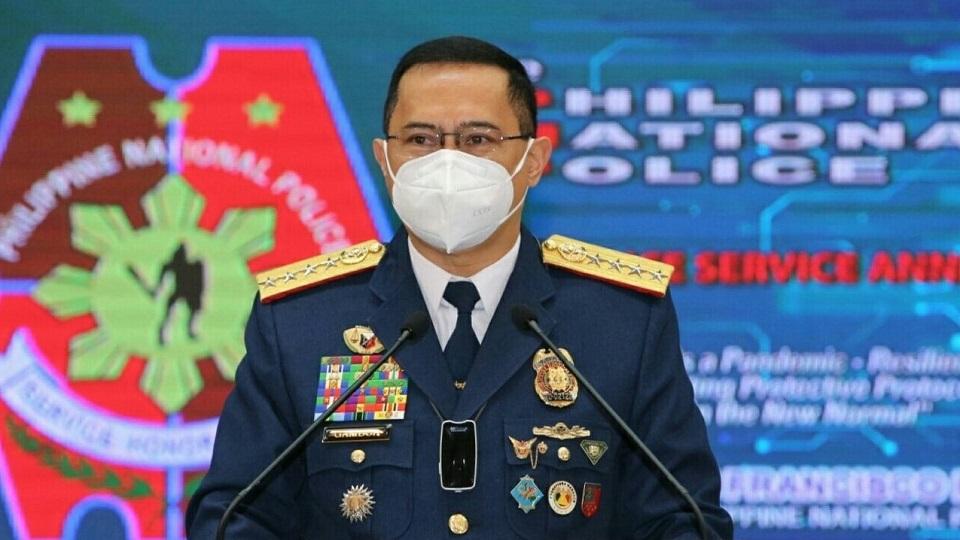 The Philippine National Police (PNP) on Tuesday threatened to file complaints against individuals who are spreading photos of PNP chief Police General Archie Francisco Gamboa in a private event in Makati City last February.
These photos circulated online after Gamboa was accused of holding a party in Baguio City. He has repeatedly denied the allegation, insisting that only a dinner was held and that health protocols were properly observed.
In a statement, the PNP warned the public and purveyors of fake news against sharing the photos as there are other private individuals in the pictures whose right to privacy could have been violated.
"We urge all persons who posted, shared and forwarded these images [on] social media to immediately take these fake news down or face possible criminal charges under Republic Act 10175 or the Anti-Cybercrime Law," Gamboa said.
Gamboa has branded the photos as fake news, saying these were old and not what had transpired in Baguio City.
As regards his trip to Baguio City, Gamboa denied Baguio residents' claims that police officials hosted a party in the city despite the COVID-19 pandemic.
Baguio City Mayor Benjamin Magalong also backed Gamboa, saying no party had taken place in the city.