Filtered By: Topstories
News
Reno manufacturer failed to secure product registration certificate —FDA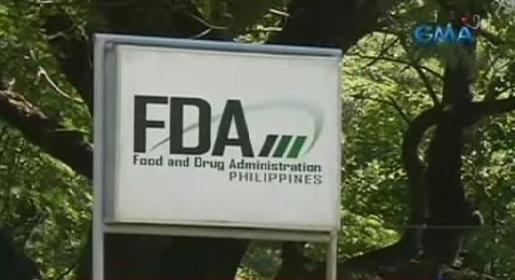 Amid backlash from its public warning against popular liver spread brand Reno, the Food and Drug Administration (FDA) on Thursday clarified that the product's manufacturer failed to secure a certificate of registration.
In a classificatory statement, the FDA said inspectors instructed the company to secure a Certificate of Product Registration (CPR) for their products, including Reno Brand Liver Spread.
"This year, FDA inspectors collected samples of Reno Brand Liver Spread for verification of their CPR. Upon extensive search of FDA databases, the mentioned liver spread failed to secure a CPR," it said.
"Thus, the FDA has a responsibility to inform the public, through an advisory, that Reno Brand Liver Spread is NOT REGISTERED as of this date as a processed food product and must secure the required authorization from this Office," it said.
In an interview on Dobol B sa News TV, FDA Center for Food Regulation and Research Director Marilyn Pagayunan said they are not singling out Reno.
"It so happened na based on our verification, hindi pa po sila registered, hence the advisory. "Kasi we're doing it naman in all products. Hindi pinipili, it's random," she said.
Pagayunan said they have adopted a strategy to prioritize monitoring "high-risk products," which include meat products, due to limitations in terms of their manpower.
"When you say high-risk 'yun 'yung mga characteristic ng product mo na may mga posibleng microbial pathogens. For example 'yung meat products na 'yan, it's a high-risk product," she said.
"If it's in can, part ng evaluation process for product registration, we will be asking for microbiological tests, if it's commercially sterile, or if it contains food additives," Pagayunan added.
The FDA thus urged Reno Foods Inc., to apply for CPR.
"Once na mag-apply 'yun and we will process and they comply then we can lift that advisory, we will issue another advisory lifting because they have complied," she said.
On Wednesday, the FDA issued a public health warning against Reno Brand Liver Spread, Miracle White Advanced Whitening Capsules Food Supplement, Turcumin Natural & Standardized Turmeric Curcumin, Desa Spanish Style Bangus in Corn Oil, and Samantha's Spanish Sardines Paste Sauce since the said products are not registered, therefore the agency cannot assure its quality and safety.
GMA News Online has reached out to Reno Brand Liver Spread manufacturer, Reno Foods Inc., for their reaction. The company, however, declined to issue a statement in the meantime as its legal department is already looking into the matter.
The FDA said that there are types of authorizations before any processed food product can be released in the Philippine market.
"The first is the License-to- Operate (LTO) which is an authorization granted to manufacturers, repackers, importers, distributors, wholesalers, traders who passed FDA guidelines such as Good Manufacturing Practices," it said.
The FDA said the manufacturer of Reno Brand Liver Spread has an existing LTO as food repacker.
In 2017, the company applied for the variation of their LTO to include their product line as manufacturer of processed meat products.
Upon inspection of the FDA, the company was granted approval of the LTO as manufacturer.
"After being issued an LTO, the food business operator is required to secure another authorization which is called Certificate of Product Registration (CPR)," it added.
The evaluation process for CPR entails checking of the safety and quality of a respective product with applicable standards and issuances, according to the FDA.
The agency said it has been basic requirements of FDA since 2009 with the passage of Republic Act No. 9711 or the FDA Act of 2009.
On December 28, 2009, a joint issuance was issued by the Department of Agriculture (DA) and Department of Health (DOH) in transferring the mandate of regulation from DOH-FDA to DA-National Meat Inspection Service (NMIS) of processed meat products.
The mandate only returned to the DOH-FDA with the signing of Republic Act No. 10611 or the Food Safety Act of 2013.
"The transfer was fully implemented on May 1, 2017, and FDA started requiring a valid CPR prior to the distribution of all processed meat, including liver spread products such as RENO Brand," the agency said.—Jamil Santos/AOL, GMA News