Filtered By: Topstories
News
Manny Pacquiao is new president of Duterte's PDP-Laban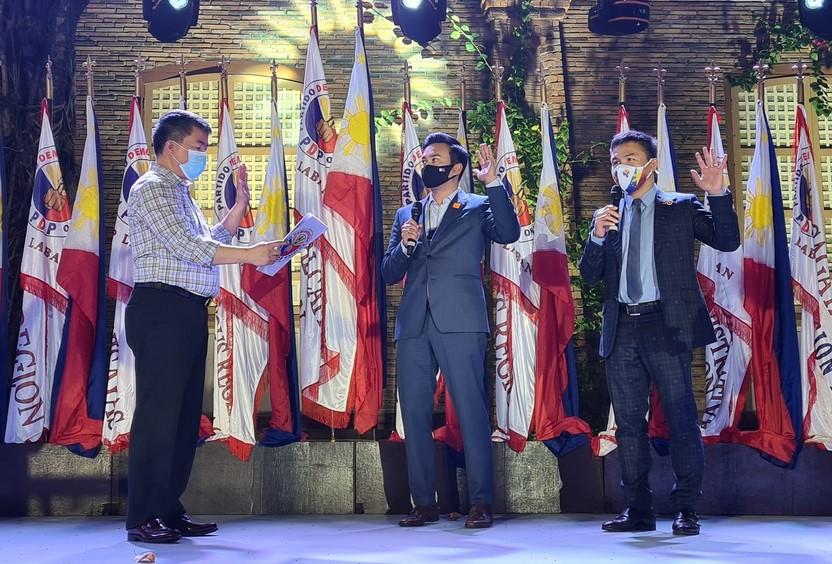 Senator Manny Pacquiao is now the president of President Rodrigo Duterte's party PDP-Laban, a party official said on Wednesday night.
Party executive director Ron Munsayac said Speaker Lord Allan Velasco was the party's new executive vice president.
"Let's welcome our new PDP-Laban party President Sen. Manny Pacquiao & EVP Speaker Lord Velasco!" Munsayac said on Twitter.
The tweet had a picture of Senator Aquilino Pimentel III appearing to swear in the two party officials. Pacquiao replaced Pimentel, who is now executive vice chairman.
A statement by Munsayac, however, said Pacquiao was "acting national president" of the ruling party.
"Pimentel has passed on the practical day-to-day leadership of the party to one with new, 'modern' ideas and one who has the time, energy, and boldness to prepare the Party for the 2022 national and local elections," Munsayac said.
He added that the new party leaders would work "very closely" with their chairman Duterte.
Let's welcome our new @PDPLABAN Party President Sen. Manny Pacquiao & EVP Speaker Lord Velasco! pic.twitter.com/xDNxE8IvnH

— Ron Munsayac (@RonMunsayac) December 2, 2020
In June this year, Top Rank promoter Bob Arum said boxer-turned-senator Pacquiao had plans to run for president in 2022.
"The first president I think we'll get as a fighter is little Manny Pacquiao, who told me, once again, I did a Zoom telephone call with him, 'Bob, I'm gonna run in 2022 and, when I win, I want you there at my inauguration,'" he said.
Pacquiao, 41, will end his first term as senator in 2022 after winning a Senate seat in the 2016 elections.
As early as 2016, Duterte had declared that the boxer would become president.
Pacquiao and presidential spokesman Harry Roque recently came under fire for attending mass gatherings where health protocols such as social distancing were violated amid the coronavirus pandemic.
They both welcomed possible investigations into their violations.
-NB, GMA News