Filtered By: Topstories
News
Tarlac shooting: Sinas angry, saddened but says it's isolated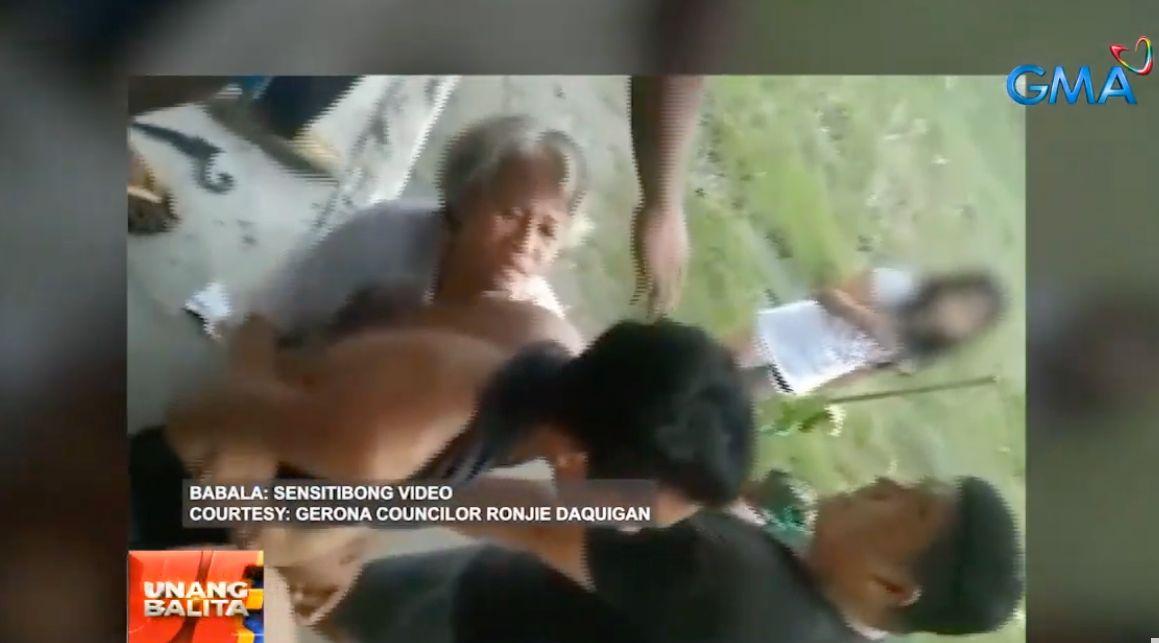 Philippine National Police (PNP) chief Police General Debold Sinas on Monday said he was angry and saddened by the fatal shooting incident caused by a policeman in Paniqui, Tarlac on Sunday.
At a press conference, Sinas said the incident is already being investigated as well as its effect on the police organization.
"Of course angry and saddened that our policeman committed such crime. That's why we are now consulting with our psychiatric doctors here dito sa Camp Crame kung anong effect noon," Sinas said at a press briefing.
"We are trying to study why it happened. Good thing is nag-surrender 'yung pulis natin sa Rosales MPS," he added.
Police Senior Master Sergeant Jonel Nuezca shot Sonya Rufino Gregorio and her son Frank Anthony during a heated confrontation allegedly because of right of way. Both victims died.
Nuezca surrendered to authorities and is presently under the custody of the Paniqui Police Station. Double murder charges will be filed against him.
No active cases
According to the Central Luzon police, Nuezca had faced criminal and administrative cases in the previous year but most have been dismissed due to lack of substantial evidence.
Sinas was asked why Nuezca was still given a position in the police force despite the cases he had faced. The cop is assigned at the Parañaque City police's Crime Laboratory.
The PNP chief explained that due process was followed in Nuezca's previous cases. His previous cases were dismissed, meaning there are no pending cases against him so he was again allowed to hold a position in the police force.
"Hindi naman kasi nga 'yung case niya, case dismissed po. After he was investigated, case dismissed so wala namang kaso against sa kanya, back on duty po siya," Sinas said.
"Kasi inimbestigahan po siya eh at hindi po napatunayan na siya talaga ang gumawa based on documents. Ang nag-imbestiga po noon ay IAS. So, wala namang dahilan para i-relieve, i-detain at disarmahan 'yung mga tao maski may kaso pa naman siya. We still observe due process," he added.
However, Sinas stressed that the latest incident involving Nuezca, which was caught on video, is very strong.
Isolated case
In a separate statement, Sinas said the incident is an isolated act of criminality that does not reflect the PNP's policies and practice.
"In no way will such incident affect the sworn duty of the 221,000 police personnel to serve and protect our people," Sinas said.
According to Sinas, the PNP's Internal Affairs Service was already directed to look into the incident.
"I have further directed the IAS to ensure the quick resolution of the summary hearing case against Nuezca for my approval of his immediate dismissal from the service," Sinas said.
He assured the public that the police force remains committed to carry out its mandate to serve and protect the people.
The PNP chief also expressed condolences to the bereaved families of the victims.
"I am extending to them any form of assistance within my power as chief PNP in this unexpected time of grief," Sinas said. — RSJ, GMA News