Filtered By: Topstories
News
9 killed, 6 arrested in Calabarzon law-enforcement ops, police say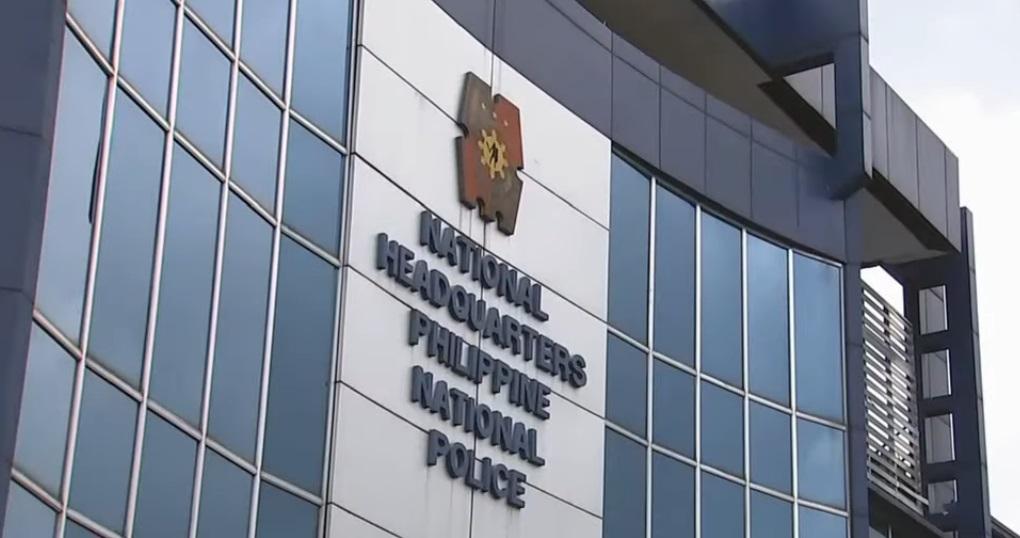 At least nine activists were killed while six others were arrested in simultaneous police operations in Calabarzon on Sunday, the Police Regional Office 4A said.
According to PRO4A public information office chief Police Lieutenant Colonel Chitadel Gaoiran, the police regional office, Criminal Investigation and Detection Group Regional Field Unit 4A, CIDG National Capital Region, Special Action Force, SAF Air Unit with the 202nd Brigade, 2ID and the Philippine Army conducted simultaneous implementation of search warrants against communist terrorists in Cavite, Laguna, Batangas, and Rizal area.
Six of the fatalities were reported in Rizal, two in Batangas, and 1 in Cavite.
Also, six people were arrested including three in Laguna and another three in Rizal.
At least nine people are still at large including one in Batangas and six in Rizal, Gaoiran added.
According to PRO4A, the authorities recovered explosives and several firearms, allegedly from target individuals.
"May mga nakuhang explosives at assorted firearms sa mga suspects po…" Gaoiran told GMA News Online in a text message.
"Di pa po alam mga background ng mga suspects," she added.
Progressive groups have decried the deadly crackdown, saying that it comes on the heels of President Rodrigo Duterte's speech on Friday at the joint meeting of the National Task Force - Regional Task Force to End Local Communist Armed Conflict in Northern Mindanao (NTF-RTF-ELCAC X) in Cagayan de Oro City, at which he told government forces to kill suspected rebels, without regard for human rights.
Search warrants issued by Manila Regional Trial Court Branch 4 judge Jose Lorenzo dela Rosa allowed joint police and military operatives to conduct the raids.
Bayan officer among fatalities
Citing initial reports from progressive groups, Bayan secretary general Renato Reyes said that among the fatalities was Bayan Cavite coordinator Manny Asuncion, who was shot dead in a raid at the Workers Assistance Center in Dasmariñas City.
"The Bagong Alyansang Makabayan condemns in the strongest possible terms the brutal and deadly crackdown on activists in Cavite, Laguna, Batangas and Rizal early morning today, March 7," said Reyes in a statement.
"We hold President Duterte and General [NTF-ELCAC spokesperson General Antonio] Parlade directly accountable for the killing and illegal arrest of these unarmed activists, as well as the brazen weaponization of search warrants and planting of evidence that were done to justify such actions. This adds to the long long list of atrocities committed by Duterte and his tyrannical, fascist regime," the Bayan statement continued.
"We demand that all those arrested be freed and that an independent, credible investigation into the simultaneous raids be done by Congress and the Commission on Human Rights (CHR) to hold those responsible to account.
"We likewise demand that that the Supreme Court take immediate steps to prevent the further weaponization of search warrants and other judicial instruments to silence activists, political dissenters and government critics."
Group PAMANTIK-KMU said that other fatalities include couple Chai and Ariel Evangelista, members of the Ugnayan ng Mamamayan Laban sa Pagwawasak ng Kalikasan at Kalupaan, and Makmak Bacasno and Michael "Greg" Dasigao of SIKKAD-K3 Kadamay Montalban.
Reyes said that among those arrested was Bayan Laguna spokesperson Mags Camoral during the raid at the Defend Yulo Farmers campaign headquarters in Cabuyao, Laguna.
The house of Bayan Batangas coordinator Lino Baez was also raided, according to him.
Citing Karapatan-Southern Tagalog in Laguna, the Bayan Muna party-list also said that another labor leader and a human rights worker were also arrested and firearms and explosives were supposedly planted as evidence against them.
They are Steve Mendoza, EVP of Olalia-KMU, who was arrested at his residence in Mamatid, Cabuyao, and Nimfa Lanzanas, paralegal aide to political prisoners under Kapatid-TK.
The houses of two peasant leaders, Moises Braganza and a certain Dodong "Bagsik" were also raided, Bayan Muna added.
Activists protest 'Bloody Sunday'
Groups protested the deadly crackdown, with Bayan Muna party-list Representatives Carlos Zarate, Eufemia Cullamat, and Ferdinand Gaite joining a rally at the Commission on Human Rights in Quezon City.
— LBG/DVM/BM, GMA News