Filtered By: Topstories
News
Ateneo, India university sign deal to promote disaster resilience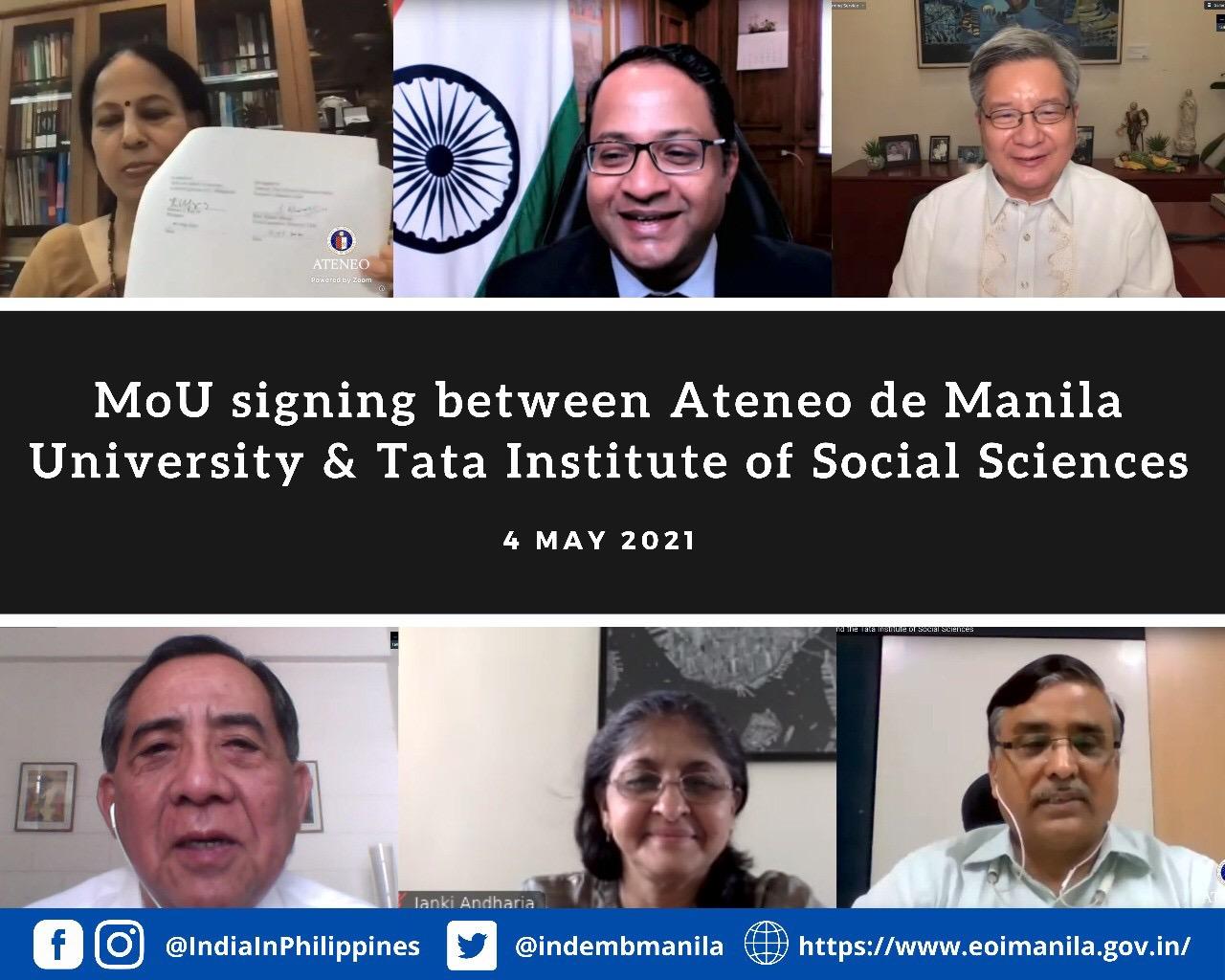 The Ateneo de Manila University and Indian-based Tata Institute of Social Sciences (TISS) signed a deal to boost exchanges on research and activities that would tackle disaster field studies, Embassy of India in Manila said Wednesday.
Under the signed memorandum of agreement, Ateneo and TISS will "promote exchange of students, faculty members, and researchers; placement of students within the university or with industry partners for internship; exchange of information and academic resources of mutual interest; and activities such as collaborative research, joint symposia and guest lectures."
According to the Embassy, TISS is among the first educational institutions to offer a Master's in Disaster Studies in 2007.
"The programme traverses both social sciences and technologies for disaster risk reduction. The faculty of the School consists of experts on Economics, Law, Environmental Sciences, Social Work, Community organization, Gender Studies, GIS and remote sensing and Hydrology," said the Indian Embassy in a statement.
Meanwhile, Indian Embassy said the Ateneo helped in the Philippines' development in social development programs and extended assistance through its Disaster Response and Management (DReAM) team.
"The University, through its educational programmes like 'Master in Disaster Risk and Resilience', and projects such as 'Coastal Cities at Risk: Investing in Climate and Disaster Resilience' has been advancing interdisciplinary and trans-disciplinary approaches to addressing risk and building resilience," read the statement.
In addition, Indian Embassy said the memorandum is its effort to amplify coordination of the Philippines and India on education.
"This engagement between two leading academic institutions of India and the Philippines reflects both our shared resolve to work and also a sense of confidence in each other's abilities as learning and growing institutions that can contribute meaningfully in the response to emerging challenges. This is very timely, very opportune and very welcome," Indian Ambassador Shambhu Kumaran said during the online signing ceremony.
The Embassy said Prof. Shalini Bharat, Vice-Chancellor and Director of TISS, and Ateneo President Fr. Roberto Yap and Indian Ambassador Kumaran joined the online ceremonial MOU signing.
"The Jamsetji Tata School of Disaster Studies of the Tata Institute of Social Sciences and the School of Social Sciences and the School of Science and Engineering of the Ateneo de Manila University will be the principal partners under the MoU," the Embassy added.—AOL, GMA News