Filtered By: Topstories
News
Philippines' COVID-19 cases grow by 15% as decline in infections stalls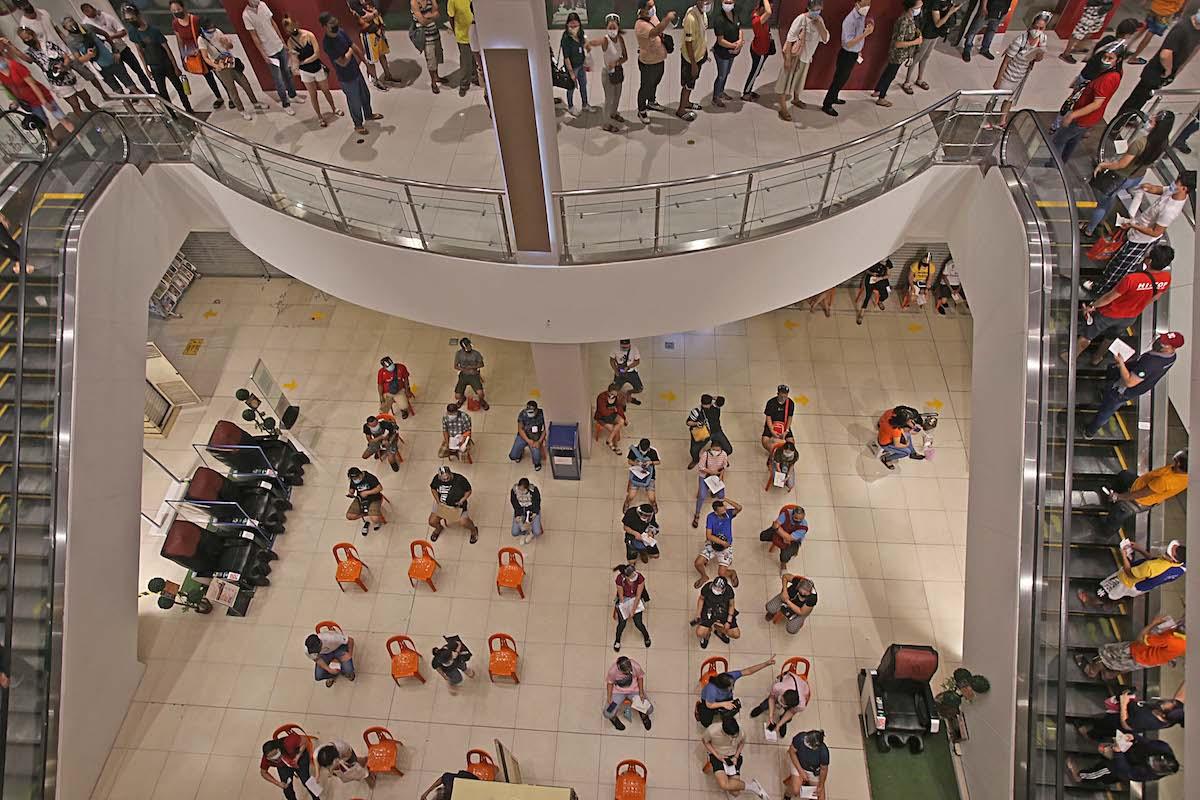 The COVID-19 infections in the Philippines rose by 15% in the last two weeks in a continuation of the plateauing of cases first observed in the middle of May, the Department of Health (DOH) said Tuesday.
Dr. Alethea de Guzman, chief epidemiologist of the DOH, said the country's case growth rate increased to 15% during May 30 to June 12 from -13% in May 16 to 29.
The Philippines also averaged 6,609 new infections daily from June 7 to 13, higher than the average of 6,558 cases logged during May 31 to June 6.
The country has been seeing a plateauing of cases since the middle of May, when the DOH first began to observe a slower decline of cases.
"If there are any superspreading events, if we are not going to be as effective in our minimum public health standards and our PDITR (Prevention, Detection, Isolation, Treatment, and Reintegration) [strategy], that plateau can become another uptick or increase in cases," De Guzman said in an online forum.
Despite the increase in cases, the Philippines is still in the moderate risk category and the utilization rates of beds in hospitals, intensive care units (ICU), and temporary treatment and monitoring facilities remain in the safe zone.
The country has tallied 1,322,053 COVID-19 cases with 1,240,112 recoveries and 22,845 deaths as of Monday afternoon.
Six areas flagged
De Guzman also flagged six areas due to their healthcare and ICU utilization rates that have breached the high to critical risk category.
The ICU occupancy rate has reached 75.4% in La Union, 92.3% in Tarlac, 85.7% in Rizal, 78.3% in Cavite, and 75% in Benguet.
While Agusan del Sur's ICU utilization rate was in the safe zone, it was still flagged by the DOH due to its high healthcare utilization rate of 72.6%.
De Guzman explained that high healthcare utilization rates were the primary reason for the tightening of quarantine restrictions in several areas to modified enhanced community quarantine, which will be in effect until June 30.
She added that the DOH has been working with hospitals to increase their capacity for COVID-19 cases, deploying more health workers, and buying more beds and other hospital equipment.
De Guzman also said the DOH is open to allocating more vaccines to areas seeing a spike in infections.
"The Secretary has committed that we will review our high risk areas so that we can see the [vaccine] augmentation we can give… but we are working with a very limited supply," she said.
The Philippines has vaccinated over 5 million people as of June 14, still far from the government's target of inoculating 50 million to 70 million people this year.—AOL, GMA News