Filtered By: Topstories
News
Malacañang says total lockdown rumors 'false and baseless'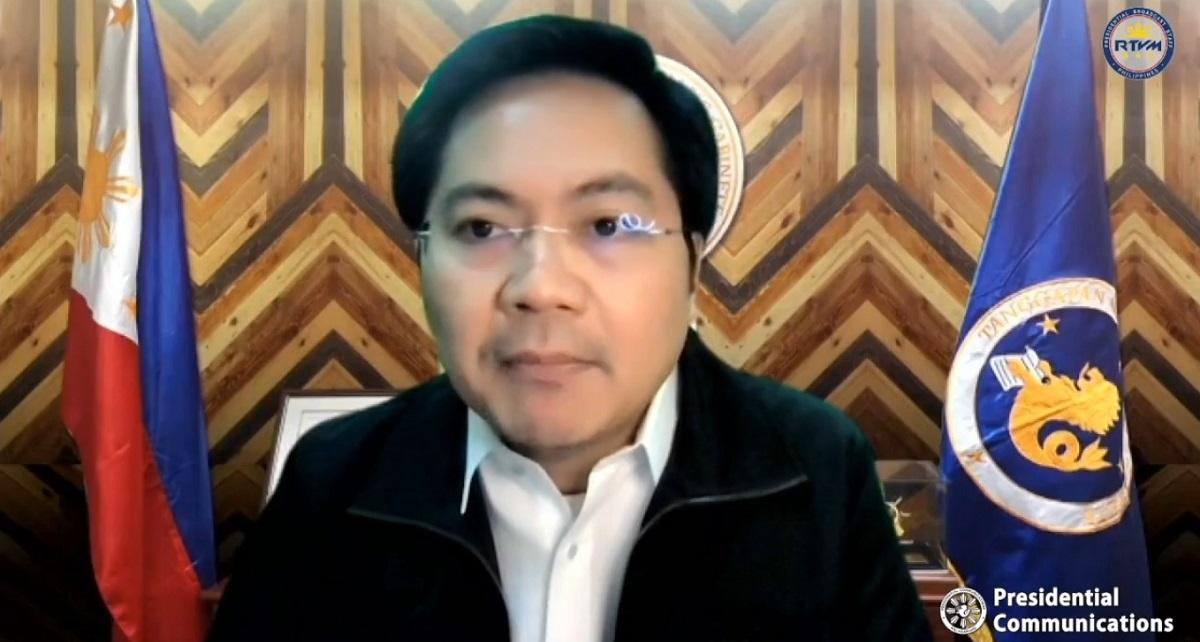 Acting presidential spokesperson Karlo Alexei Nograles over the weekend denounced an audio clip warning of a total lockdown, calling such rumors "false and baseless."
In a statement released Sunday, Nograles called out the audio clip, saying that such claims were not helping, and were only inciting panic in the public.
"We reiterate our appeal to the public to dismiss these unfounded and malicious rumors and to refrain from sharing with our family and friends," he said.
"As I said in our press briefing yesterday, our country is dealing with a real threat that understandably concerns our people, and spreading these unverified rumors contributes to unnecessary anxiety and needless panic. Hindi po ito nakakatulong [They do not help]," he added.
The statement was released after an audio clip circulated online, claiming that President Rodrigo Duterte is likely to declare a total lockdown across the country as COVID-19 cases continue to reach record highs.
According to Nograles, the agriculture department has already assured that there are more than enough supplies to last for more than the next three months, particularly for rice, and lowland and highland vegetables.
"While we encourage the public to keep informed about the latest developments in our battle against COVID, we urge everyone to obtain their news and information from credible sources, dismiss disinformation, and contribute positively in our efforts to stop the spread of COVID by observing minimum public health standards and by getting vaccinated in order to protect ourselves, our families, and our communities," he said.
The Philippines on Sunday logged a record daily tally of 28,707 COVID-19 cases, bringing the country's active cases to 128,114. The total caseload now stands at 2.965 million, including 2.785 million recoveries and 52,150 deaths.
The Alert Level 3 status has been raised in Metro Manila, which is currently set to last until Saturday, January 15, 2022. The same status is implemented in 14 cities and provinces.
Economic managers estimate that losses due to the imposition of stricter restrictions in Metro Manila, Bulacan, Cavite, Laguna, and Rizal, would lead to losses of P3 billion each week. — BM, GMA News