Filtered By: Topstories
News
IATF will discuss possibility of 'Alert Level 0' status, says Duque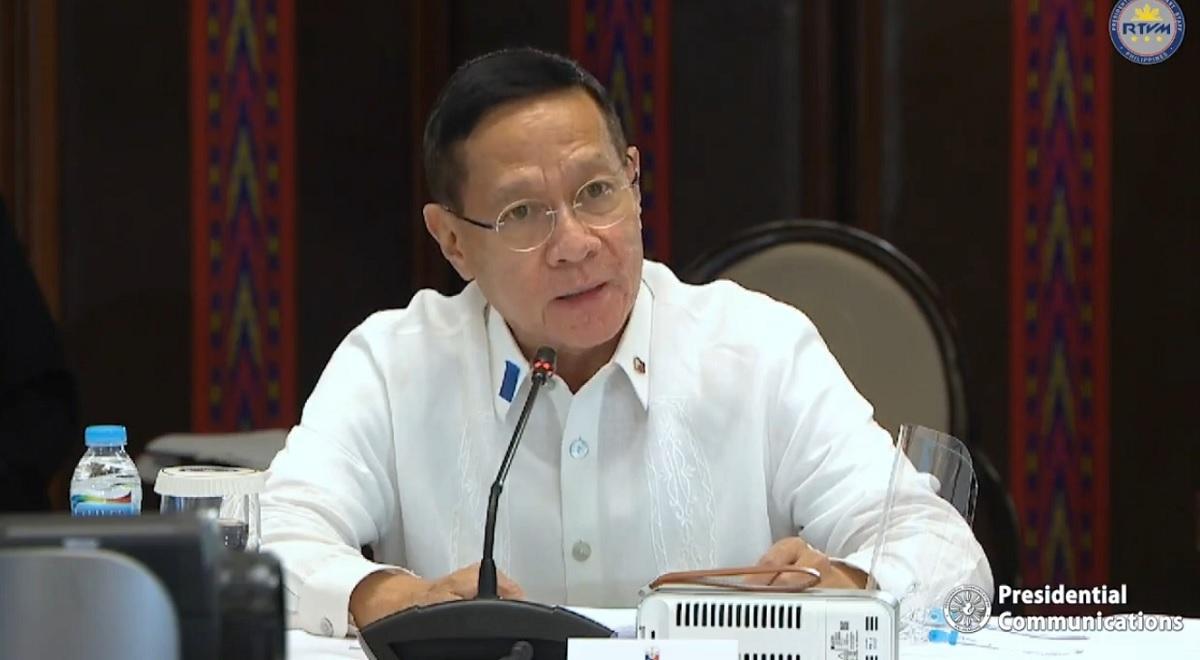 Health Secretary Francisco Duque III said Thursday the government is now studying the possibility of further easing the country's COVID-19 status to "Alert Level 0," with several areas now Alert Level 1.
Duque said the country has recorded less than a thousand cases daily for six consecutive days while the National Capital Region (NCR) and 38 more areas nationwide are still under the lowest level until March 15.
"So far, so good naman 'yung ating Alert Level 1. Kahit na maximum, 100% capacity na ang mga establisyemento, patuloy naman na bumababa ang ating mga kaso. Anim na araw na tayo na below 1,000 cases daily," he said during a Laging Handa briefing.
[Alert Level 1's implementation is good so far. While establishments are at maximum or 100% capacity, cases are declining.]
"Hopefully, mapababa pa natin ito ng 500 or even less on a daily basis para talagang, malay natin baka pwede nang magde-escalate sa Alert Level 0," he added.
[We hope new cases would drop to 500 , or less, daily so we can deescalate further to Alert Level 0.]
Duque pointed out that elements of Alert Level 0 will still be discussed by the Inter-Agency Task Force (IATF) for the Management of Emerging Infectious Diseases, along with other government advisers.
"Ano ba ang elements ng Alert Level 0? Kasi may mga tanong halimbawa, sa Alert Level 0, pwede na bang magtanggal ng mask? Pwede na bang 'wag nang sumunod sa hand hygiene? 'Yung mga ventilations, supisyente ba?" he said.
[Some questions need to be answered regarding Alert Level 0, for instance, will masks be removed? Is it okay to disregard hand hygiene, and are ventilations adequate?]
There are many more questions that need to be answered and our expert panels and our technical advisory group are studying them. They will give recommendations to the IATF in the coming days, he said a mix of English and Filipino.
Presidential Adviser for Entrepreneurship Joey Concepcion earlier said that the alert level system should gradually be eased out if the threat of the Omicron variant of COVID-19 abates.
Duque proposed a three-tier COVID-19 alert level system that functions like the tropical cyclone warning system. He said this proposal will only be in place when there is a surge in cases.
Moreover, Duque said that they will discuss in a meeting with the IATF later in the day which other areas are ready to de-escalate to Alert Level 1.
He reiterated that the following criteria should be met before a certain area could be placed under Alert Level 1:
low to minimal risk case classification
total bed utilization rate of less than 50%
full vaccination of 70% of its target population (denominator is 80% of its total population)
full vaccination of 80% of its Priority Group A2 (senior citizens) or target population (denominator is 85% of A2 population)
On Tuesday, the Health chief said that it is not yet time for the whole country to shift to Alert Level 1 as there are several areas that have yet to reach the above metrics set by the IATF.
Under Alert Level 1, intrazonal and interzonal travel shall be allowed without regard to age and comorbidities. All establishments, persons, or activities, are allowed to operate, work, or be undertaken at full on-site or venue/seating capacity provided it is consistent with minimum public health standards. —LBG, GMA News