Google is 'checking in' Mars
In 2009, the developers of Google Earth just expanded their view and included Mars as part of Google Earth 5.


Now, it got an upgrade.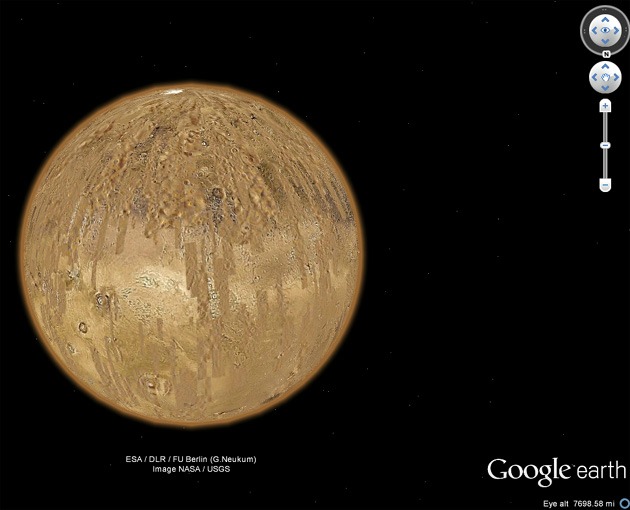 Based on the Google Earth webpage, with Google Mars, you can view images downloaded by NASA almost real time—with just a few hours' delay, in a layer called "Live from Mars."

Google Mars also comes with a historical map developed by Giovanni Schiaparelli in 1890.
It also allows the viewer to take an interactive tour of the Red Planet, as narrated by Public Radio's Ira Flatow or the Science Guy himself, Bill Nye.
Astronomy and planetary geology enthusiasts would also love following the tracks of the rovers in high-resolution 360-degree panoramas.
"The quantity of imagery available on Mars is amazing, and the various layers can provide quite a lot of data," Google said in a statement.
Discovery News
reported
, "The update includes images from the Context Camera on NASA's sharp-eyed Mars Reconnaissance Orbiter, with a resolution of about 20 feet per pixel."
"At first, it doesn't look great. You get a bunch of gray bands that kind of clutter things up – sort of the opposite of 'pretty Earth,'" said Google.
"However, zoom into one of those areas and you'll see why this feature is great," it added. –KG, GMA News