Filtered By: Lifestyle
Lifestyle
The Chocolate Kiss Cafe in UP Diliman is closing shop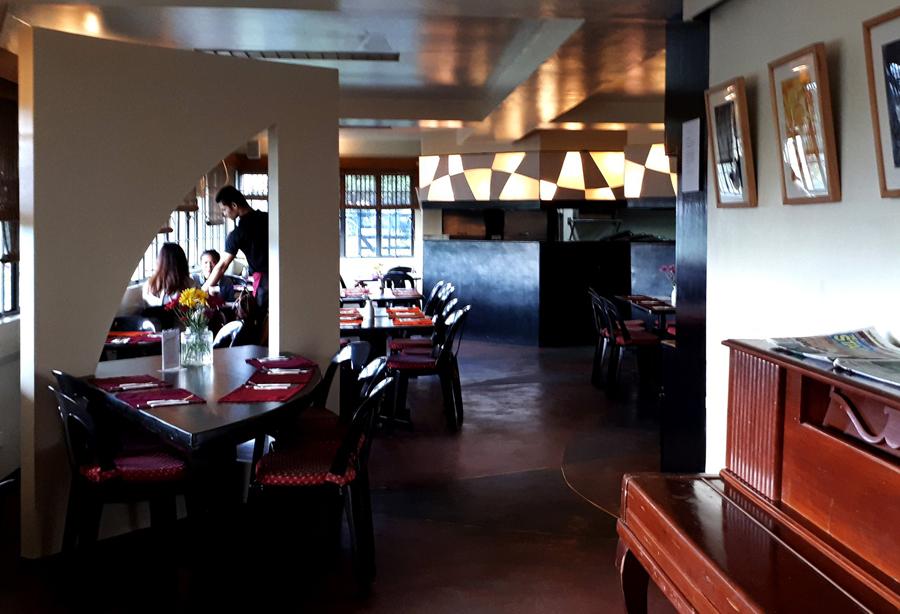 The Chocolate Kiss Cafe at the Bahay ng Alumni in UP Diliman, Quezon City is closing shop.
On its website, the 23-year-old famous cafe and popular hangout said it will remain closed even after community quarantine.
"We will sorely miss taking part in UP Diliman's annual activities. From the UP Fair to Lantern Parade festivities, orientation programs and college graduation rites. Our hours were always attuned to the academic calendar, in the same way that our hearts exploded with pride at every win of the UP Pep Squad and MBT," wrote Ina Flores Pahati, the daughter of the founder, in a note that was entitled "Goodbye Kiss."
"The Café has always relied on high volume in sustaining its operations. The losses already incurred since the start of ECQ, and the prospect of not being able to operate at full capacity for an indeterminable period, has led to this difficult decision," she explained.
Its kitchen will be open until August 23 for orders and pick-up at their commissary in Fairview, after which they will trim down its menu to dessert — in case anybody craved their famous Dayap Chiffon or Devil's Food Cake.
"We are deeply grateful for all the customers who have shown their support for The Chocolate Kiss Café for many years. Thank you for trusting us to be part of your lives' special, as well as everyday moments. Thank you for gifting our cakes to your teacher, best friend, or crush. Thank you for inviting your loved ones over, even if they considered a drive to Quezon City a field trip! You brought our dining room to life. What a blessing indeed to be warmly embraced by the UP community," Ina said.
Chocolate Kiss opened in 1997 and quickly became a popular hangout — and even a meeting place — among the UP students, alumni, teachers, and even VIP guests who gave lectures, interviews and what-not.
Ina's mom, Maline Flores, and her aunt — both UP alums — opened the cafe as an alternative to the many canteens on campus.
The Chocolate Kiss is just the latest in a string of establishments closing down permanently amid the pandemic. Most recently, Quezon City's Shangri-La Finest Chinese Cuisine announced closure after 37 years.
In Makati's hip district of Poblacion, Polilya and NoKal had also announced closure.
Meanwhile in San Juan, Moksha made the same earlier announcement. — LA, GMA News