Filtered By: Lifestyle
Lifestyle
Gab Valenciano reveals he tested positive for COVID-19 last year, encourages survivors to donate plasma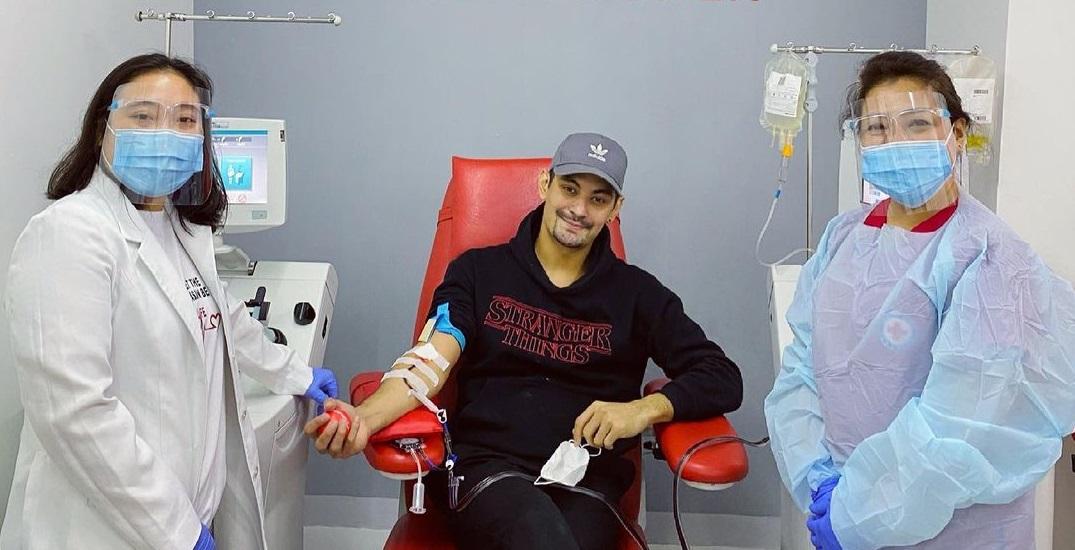 Gab Valenciano revealed that he tested positive for the coronavirus disease 2019 (COVID-19) in November last year.
On Instagram, Sunday, he shared several photos of himself donating plasma to the Philippine Red Cross.
Gab said he kept his condition strictly between family and friends only for "very personal reasons."
"It wasn't severe in any way and I fully recovered by following all protocols and by the full support of my loved ones, even from afar," he said. "I never planned to post about it till today because right now, we need heroes."
Gab urged COVID-19 survivors to donate their blood plasma to help other patients who may need it.
"Once you contract the virus and recover from it, you now have antibodies in your blood which gives you the opportunity to be a hero and save lives," he said.
"The plasma is infused into the bloodstream of a patient who is in critical condition to help them fight the virus and recover," he added.
Gab said that as a mental health ambassador for Red Cross Youth, he decided to raise awareness about convalescent plasma donation and encourage those eligible to message him.
"People need to know about this. We can talk about death and recovery numbers and percentages all we want, but a life is a life. If we can save one, we've already won," he said.
READ: Who can donate blood to COVID-19 patients?
"To those who have recovered, this is our silver lining. This is our chance to make a difference. Stay safe, stay strong, stay vigilant and stay hopeful. We are in this fight together. God bless us all," he added.
In March, Gab's mother Angeli revealed that she tested positive for COVID-19. She recovered from the disease early this April.
Gary Valenciano, her husband, later assured the public that while he was a high-risk individual, he did not get the virus and his wife had a mild case of the disease.
—Kaela Malig/MGP, GMA News