Filtered By: Lifestyle
Lifestyle
Sunshine Cruz still experiences COVID-19 symptoms on 20th day of isolation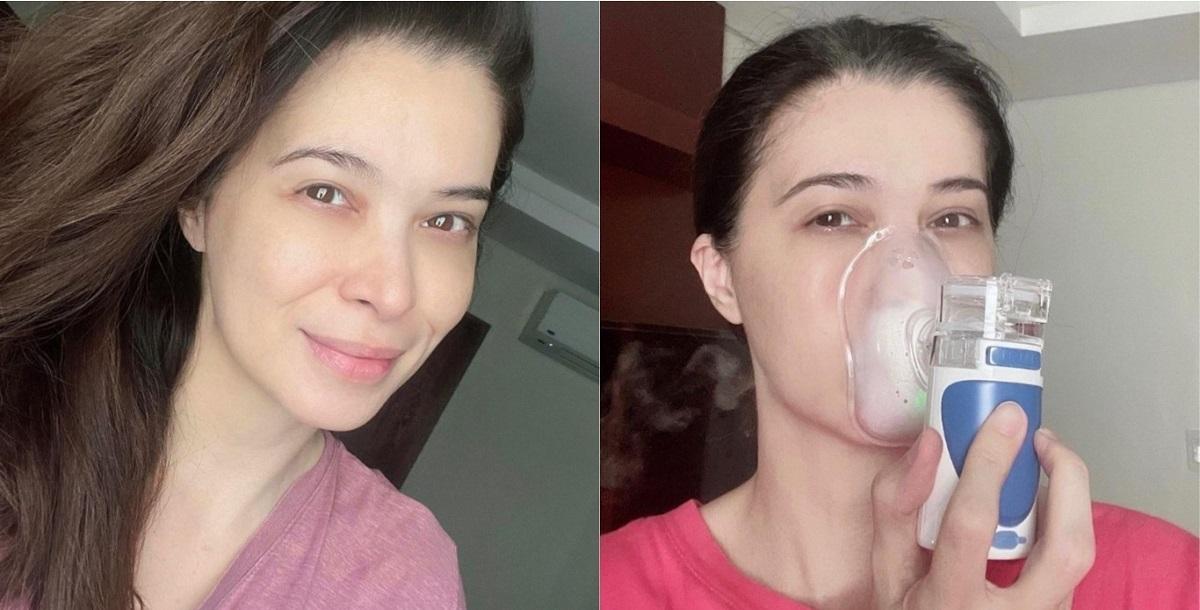 Sunshine Cruz said that she is still suffering from symptoms on her 20th day of isolation after testing positive for COVID-19 on March 27.
On Instagram, Wednesday, the actress shared a several photos of herself on the day she got tested and the past two days.
Sunshine said she went through a denial stage after getting the result of her swab test.
"It took a while for reality to sink in, I thought I would be asymptomatic and would probably just isolate myself for 14 days to make sure that the people at home will be safe as well," she said.
"But here I am still isolated with symptoms after already taking different kinds of strong antibiotics and medicines," she added.
Sunshine said her doctors instructed her to remain isolated until her symptoms are gone.
She then reminded everyone that COVID-19 is real and safety protocols like wearing of face masks, shields and social distancing should always be followed.
"In my 43 years of existence, I've had fever, the flu, and coughs but COVID symptoms can't be compared to what I've experienced before," she said. "I am still grateful and blessed that the worst is over."
She is scheduled to take another swab test on Thursday.
"I am hoping, praying for a negative result. I am positive that I will test negative! Claiming it!" she said.
More showbiz personalities are opening up about their COVID-19 battle. Last week, Rhian Ramos, K Brosas, and Glaiza De Castro revealed having recovered from the disease.
Gab Valenciano and Richard Yap also revealed recently that they tested positive for COVID-19 last year.
—Franchesca Viernes/MGP, GMA News