Filtered By: Lifestyle
Lifestyle
Bataan's Las Casas Filipinas de Acuzar named best historic hotel in Asia and the Pacific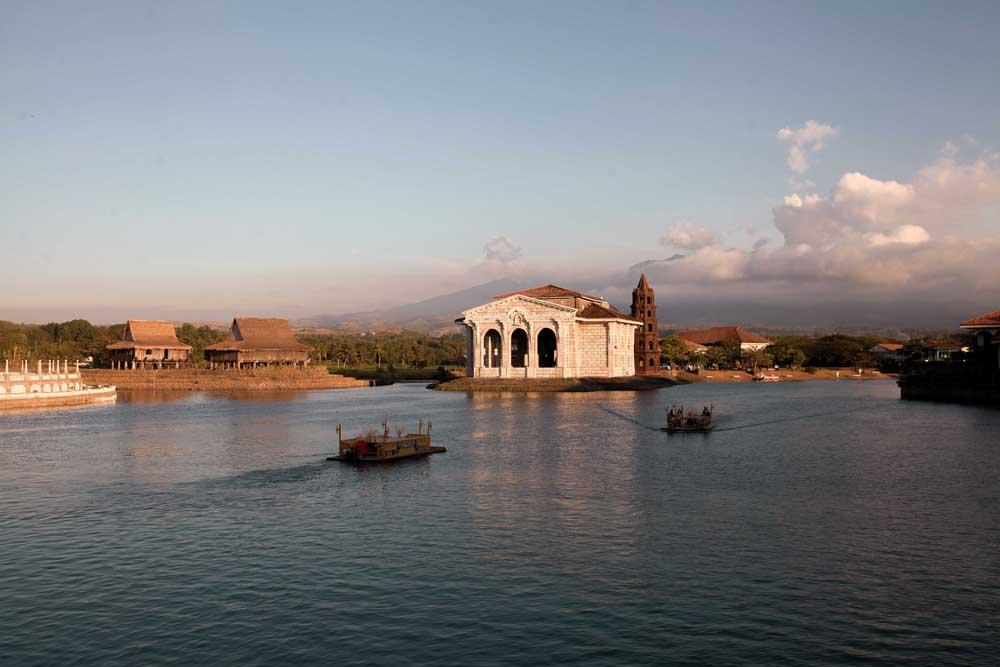 Las Casas Filipinas de Acuzar located in Bataan received the 2021 Historic Hotels Worldwide award for the Best Historic Hotel in Asia and the Pacific.
Receiving the award through video message, founder and owner Jose "Jerry" Acuzar recognized the craftsmen behind the historical landmark's beauty.
"We are delighted that the efforts of our artisans, carpenters, and the people who supported us are now recognized, especially their skills," he said, adding they made the ancestral homes' restoration possible.
Las Casas Filipinas de Acuzar opened in 2010 and boasts of 63 heritage houses and 34 historically significant structures housed in a 400-hectare land.
All of them portray various stories from way centuries ago, perfectly depicting Filipinos' ways of life then.
Dubbed the "Vanguard of Filipino Heritage," Las Casas Filipinas de Acuzar is not only as a leisure destination, but also a pride and beacon of Philippine history.
"I built this for my love of my hometown Bataan, my love for the Philippines, and especially my family whom I have shared so many beautiful memories with in Las Casas Filipinas," Acuzar said.
"This historic hotel is my gratitude to my country and people," he added.
The Las Casas Filipinas de Acuzar is one of over 300 hotels and resorts worldwide that are recognized by the Historic Hotels Awards of Excellence for preserving and maintaining its historic integrity, architecture, and ambiance.
The annual awarding ceremony took place last Thursday at the American Club Resort Hotel (1918) in Wisconsin USA.
According to its website, the Historic Hotels Worldwide is program of the America's National Trust for Historic Preservation. A prestigious collection of historic treasures like hotels, castles, chateaus, palaces, haciendas, villas, monasteries, and other historic lodging spanning 10 centuries, it represents the finest global collection of more than 300 hotels in over 45 countries.
The Historic Hotels Worldwide recognizes and celebrates the finest historic hotels across the globe annually by presenting awards in various categories. — LA, GMA News