Filtered By: Money
Money
BSP gov downplays survey showing 40% of Pinoys see bleaker economy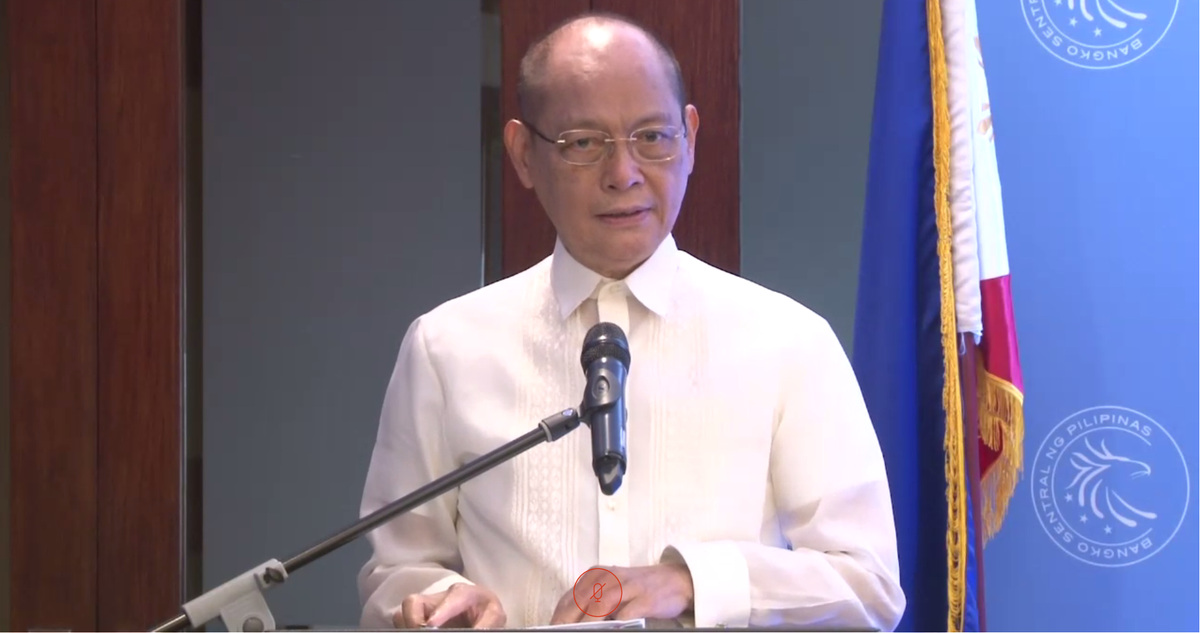 Bangko Sentral ng Pilipinas Governor Benjamin Diokno on Friday brushed off the result of a recent Social Weather Stations survey showing 40% of Filipinos expect the country's economy to worsen in the next 12 months.
In a statement, Diokno downplayed the survey as it was only "based on perception of 2,000 adults."
In its July 3 to 6 National Mobile Phone Survey, SWS found that two out of five adult Filipinos or 40% expect the economy to be bleaker in the next 12 months, while 24% of adult Filipinos are expecting the economy to stay the same and 30% believe it will improve.
The SWS poll was conducted using mobile phone and computer-assisted telephone interviewing of 1,555 adult Filipinos aged 18 years old and above nationwide. Of the 1,555 respondents, 306 were from the National Capital Region, 451 from Balance Luzon, 388 in the Visayas, and 410 in Mindanao.
"Repeat: the SWS survey is based on perception by a limited number of adults with limited information," Diokno said.
"Let me assure everyone that based on immediate past, nowcast, and forecast data, the Philippines is now on its way to recovery. Hence, the economy would be in a better —not worse—shape 12 months from now," the central bank chief said.
Diokno noted that in the third quarter, the government has opened the economy gradually, allowed some business activities to resume and more transport to operate.
"I cannot imagine how the economy will be worse off 12 months from now, coming from a record-breaking contraction in the second quarter of 2020, owing to the total lockdown in March, April and May," he said.
The BSP chief said he expects that the economy will be more open in the fourth quarter 2020 than in third quarter this year, and be more open in first quarter 2021 than in fourth quarter 2020, and so on.
"So it boggles my mind how the economy will be worse 12 months from now," Diokno said.
"The virus infection rate has started to flatten, R naught is now below 1, and the government has shifted from general lockdown to granular or localized lockdown," he said.
The R0 or R-naught describes the reproduction of COVID-19 cases. An R0 below 1 means a flattened curve.
UP-OCTA Research said reproduction number (R0) of COVID-19 cases in the National Capital Region dropped from 1.5 in August to 0.94 in September.
"We're in better shape now than we were three months ago. Based on available information, I truly believe that worst is behind us," Diokno said. —LBG, GMA News