Filtered By: Money
Money
Gatchalian slams PAGCOR's POGO industry roadmap: 'Eskinita lang'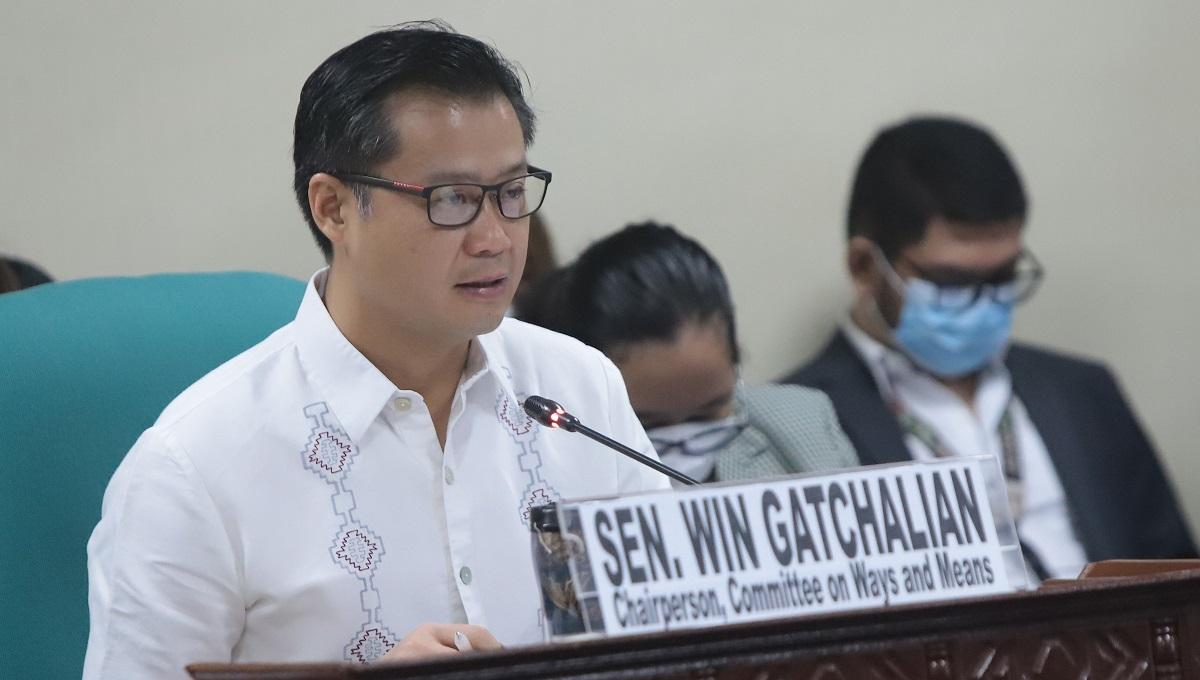 The Philippine Amusement and Gaming Corporation (PAGCOR) drew flak from Senate ways and means panel chairman Senator Sherwin Gatchalian after its industry roadmap for the Philippine Offshore Gaming Operators (POGO) sector was deemed by the lawmaker as lacking concrete details.
During the Senate panel's hearing on POGOs on Wednesday, the PAGCOR presented a five-year roadmap for the POGO sector, wherein the gaming regulator expects to generate P10.2 billion from the industry by 2027 from P2.4 billion as of 2022.
"These are short-, medium-, and long-term plans spanning the next five years," PAGCOR Offshore Gaming and Licensing Department senior manager Renfred Tan said during the hearing.
Gatchalian then asked PAGCOR how it plans to reach P10 billion in revenues from POGO by 2027.
In response, Tan said, "Gradual increase in income based on projections. Increase the number of licenses and number of service providers."
The senator also asked the gaming regulator if it has data of POGO operations globally.
The PAGCOR, however, failed to provide data.
The agency's response irked Gatchalian.
"You have have to know the industry. You plan to attract POGO. You plan to increase revenue. You have to know the industry, our competitors," the senator said.
"This is toilet paper to be honest. Without all those data we don't understand this industry. We don't even understand the potential of this industry. You plan to increase revenue by P10 billion. You don't know where to get it. You don't know ilan POGO sa buong mundo [how many POGOs there are in the world]. We're going to allow them to continue but you yourself you don't understand the industry," Gatchalian said, referring to PAGCOR's roadmap.
"In my entire life, this is the shortest roadmap na nakita ko [I have ever seen]. In fact hindi siya road, parang eskinita lang siya [it's not a road, it's just an alley] because it's only four pages. I would assume this was only crafted because we requested it, tama? Or was this crafted long before we requested it?" he said.
The PAGCOR said that the roadmap "it's a work in progress, your honor."
Meanwhile, the Department of Finance (DOF) reiterated its stance that the social ills of POGOs outweigh its economic benefits.
"The net cost is still P8.44 billion. It's inherently difficult to compute loss of lives, mental harm, social fear and anxiety. We have enumerated direct economic costs arising from pogo operations. Additional cost for law enforcement and immigration," Finance Assistant Secretary Valery Joy Brion said.
Finance Undersecretary Bayani Agabin earlier this month said the country can recover the potential losses from the exit of POGOs in other industries with high value added.
Real estate services firm Leechiu Property Consultants said the country stands to lose over P100 billion should the POGO industry be forced out of the country.
The Association of Service Providers and POGOs (ASAP) also said that some 23,000 Filipinos would lose their jobs if POGOs are banned. — BM, GMA Integrated News