Filtered By: Showbiz
Showbiz
Raphael Landicho signs off as Little Jon in 'Voltes V: Legacy': 'More to come!'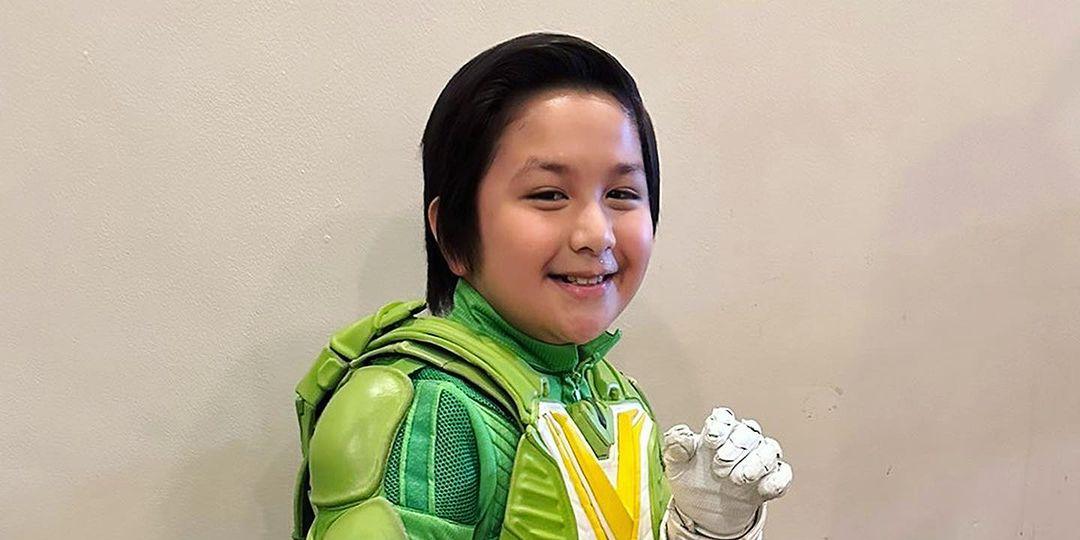 Raphael Landicho is filled with love, gratitude, and new motivation after the epic finale of "Voltes V: Legacy."

The Little Jon actor took to Instagram to share some photos of him in costume as well as a letter of thanks.

"I am incredibly grateful to all the amazing individuals who watched the final episode of ['Voltes V: Legacy,']" Raphael wrote. "Your unwavering support and dedication mean the world to me. Forever grateful to each and every one of you!"

He also thanked GMA Network's producers and executives for the opportunity, Direk Mark Reyes, and the series' team who "have become like family to me."

"Their talent and dedication have pushed me to give my best performance every single day," Raphael said. "The friendships I've formed with the cast are ones that I will cherish forever."

The young actor added that all the hard work and early morning call times were worth it.

"As I bid farewell to the role of Little Jon, I want to thank each and every one of you for being a part of this incredible ride," he said. "I'm excited to see what the future holds. So stay tuned, because there's more to come!"

"Raphael Landicho here, signing off as Little Jon in ['Voltes V: Legacy.'] Sending you all my love and gratitude. Let's keep the ['Voltes V: Legacy'] alive!" he added.

"Voltes V: Legacy" is a live-action remake of the iconic anime series. Before its premiere on GMA Network, a film cut titled "Voltes V: Legacy: The Cinematic Experience" first screened in cinemas in April.

Joining Raphael in the Voltes Team were Miguel Tanfelix as Steve Armstrong, Ysabel Ortega as Jamie Robinson, Matt Lozano as Big Bert, and Radson Flores as Mark Gordon.

—Nika Roque/JCB, GMA Integrated News